---
Dr.Gerstenfeld's latest article on the sixth election week of the second campaign
Israel's sixth election week July 4-July 10, 2019
TOWARD A UNITY GOVERNMENT?
Manfred Gerstenfeld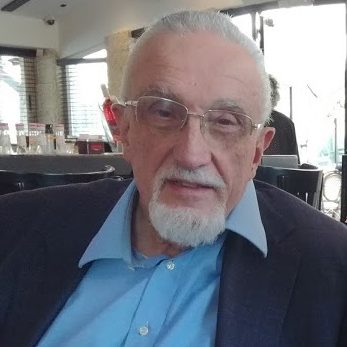 On August 1 the lists which will compete in the September elections will have to be handed in. The legal advisor of the Knesset Eyal Yinon gave as his opinion that under the current circumstances the election cannot be cancelled.
Barak's choice of the name for his new party Israel Democratic Party ran into criticism from the Israeli branch of Democrats Abroad. This is an arm of the US Democratic party. The chair of Democrats Abroad Israel said that the name of Barak's party is misleading.
In the coming weeks negotiations will go on about regroupings both on the left and on the right. Questions on the left include whether former Prime Minister Ehud Barak's new Democratic Party will run alone or on a combined list with Labor.
Barak has in the meantime said that he would have no problem being number 2 on list after Labor leader Amir PeretzBarak has had a meeting with Meretz leader, Nitzan Horowitz, which according to newspaper reports didn't go well. Meretz officials were quoted as saying that "Barak has a problem with Arabs and others," among Israel's non-Arab population. That would prevent Meretz from running jointly with Barak.
A combined Labor and Israel Democratic Party list may also take seats away from Blue and White Peretz has asked former Labor chairman Avi Gabbay and the number two on the April Knesset list Tal Russo, to resign from the Knesset. This would enable other candidates on the Labour list to enter the Knesset. There are no indications that they will do so.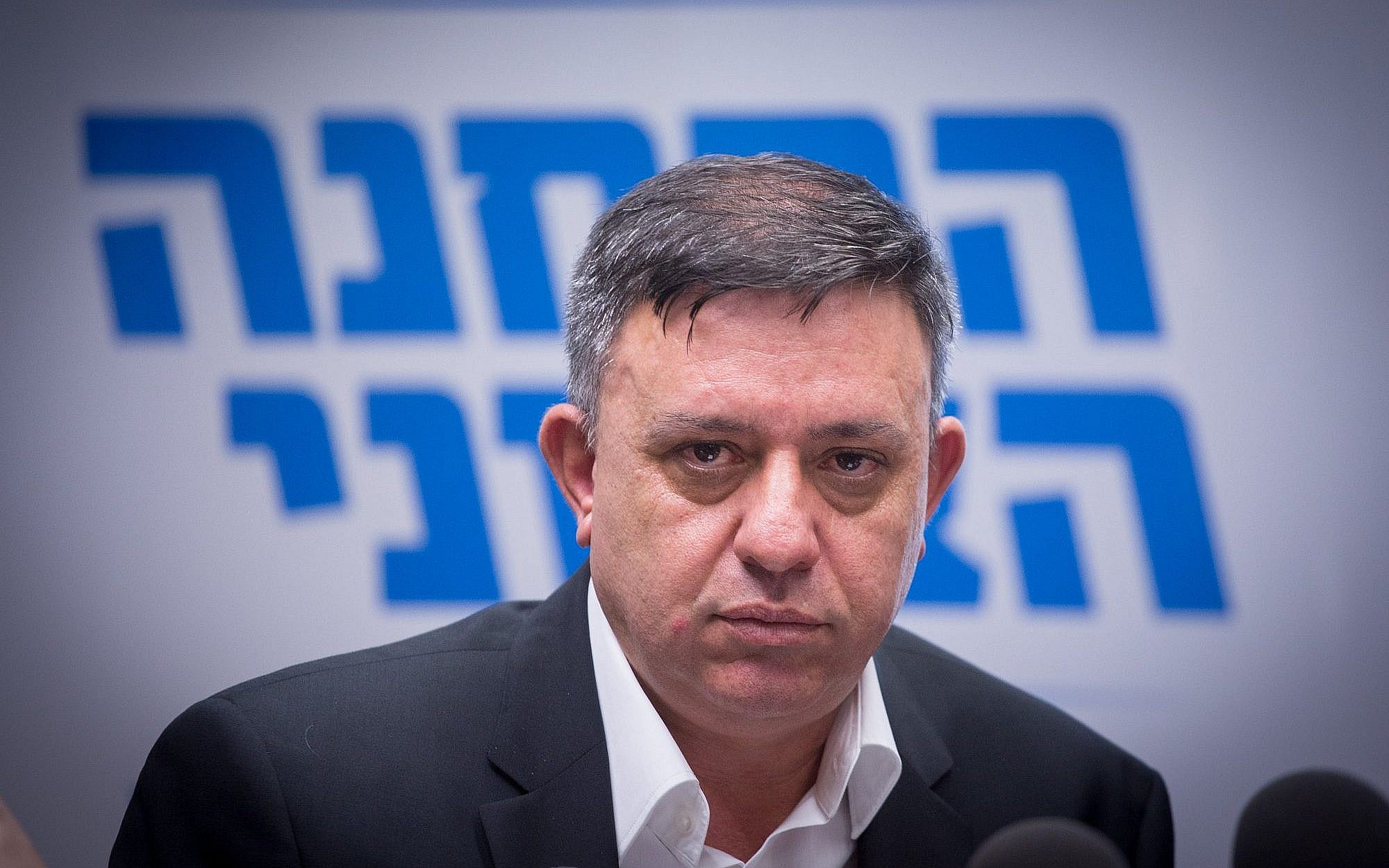 On the right, the main question is how many parties will regroup? The Jewish Home and National Union parties will again — like in the April elections — run together as the Union of Right Parties. It is unclear whether the New Right's Naftali Bennett and Moshe Feiglin's Zehut will run on a combined list. If however all four parties run together they might take away seats from the Likud.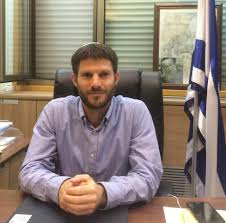 Bezalel Smotrich of the Union of Right-Wing parties said that he is willing to give up his demand to be appointed Justice Minister after the elections in favor of the previous Justice Minister Ayelet Shaked if she joins the Union of Right Parties.
These developments have an importance which goes beyond the issue of how many seats each party gets. All indications so far are that without Avigdor Lieberman's Israel Beiteinu neither the right nor the center–left Arab parties have a majority. This may well be a major stimulus for a unity government of the Likud and Blue and White together with one or two other parties. The Likud will want to punish Israel Beiteinu and leave it outside of such a unity government.
If a unity government will indeed be the only solution Blue and White will insist that Netanyahu cannot lead or be part of such a government. That may well be the end of political career. These type of speculations are typical for what is usually the first part of the campaign which ends with the handing in of the list of candidates.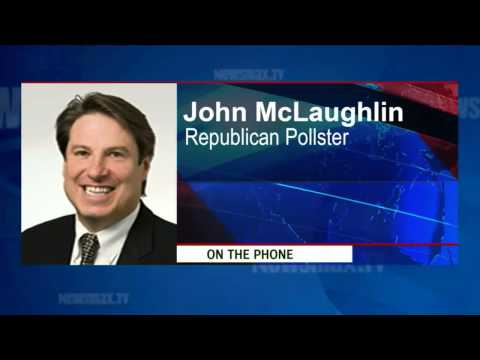 U.S. President Donald Trump's pollster, John McLaughlin, has visited Israel recently to help Netanyahu prepare for the September 17 elections. Blue and White leader, Benny Gantz, has hired former Obama political strategist, Joel Benenson, who is expected to arrive in Israel next month. In the meantime, Netanyahu has started campaign stops in public places.
A tape was run on Channel 12 on which Blue and White MK Moshe Yaalon said that the proposed rotation if the party wins the election was opposed by everybody except Lapid. Gantz reacted saying that our partnership will be continuing and Lapid will be a terrific Prime Minister.
Lieberman repeated that he has no interest in joining the Likud party. He said that it is a populist half-Haredi (ultra-Orthodox), one that sanctifies a personality cult. Lieberman denied claims that he thought to merge his party into the Likud after the April elections. He said Likud had sought the merger, but he had no interest in joining Netanyahu's party.
Lieberman also remarked, that he does not understand the connection between Netanyahu and the right. He said that Netanyahu wanted to form a government with Labor leader, Gabba and with the Arab. He remarked: "Netanyahu pays Hamas. What is his connection to the right?" Lieberman also his attack against the wing of the religious Zionist community. He branded it 'idolatry' taken over by 'messianics.'
The main mud-slinging this week was between Netanyahu and Barak who attacked each other verbally below the belt. Netanyahu complained on Twitter that the Israeli media was not criticizing Barak over his connection to the American billionaire Jeffrey Epstein who was arrested and accused of sex trafficking charges. Netanyahu had earlier said that Barak is a little dictator who chooses his candidates alone.
Barak responded "Bibi, I know you well, your [blood] pressure is approaching 100, with the rate of your lies." This was of what is likely to take place in the coming weeks.
Footnotes:
1 www.jpost.com/Israel-News/Knesset-legal-adviser-Election-cant-be-canceled-594624
2 www.jpost.com/Breaking-News/Democratic-Israel-Ehud-Baraks-new-party-revealed-594789
3 www.jpost.com/Israel-News/Peretz-Barak-summit-could-decide-fate-of-Center-Left-595022
4 https://www.jpost.com/Israel-Elections/Peretz-asks-Gabbay-and-Rousso-to-quit-Knesset-595135
5 https://www.jpost.com/Israel-Elections/Bayit-Yehudi-and-National-Union-agree-to-run-on-joint-
list-595098
6 www.jpost.com/Israel-Elections/Smotrich-to-stand-aside-for-Shaked-for-justice-ministry-if-she-
joins-URP-594945
7 www.jpost.com/Israel-News/Rafi-Peretz-slammed-for-comparing-intermarriage-to-second-Holocaust-595240
8 https://www.jpost.com/Breaking-News/Former-Obama-strategist-Joel-Benenson-for-Obama-to-
work-for-Gantz-595056
9 www.jpost.com/Israel-News/Coming-soon-to-you-Netanyahu-analysis-594881
10 www.jpost.com/Breaking-News/Democratic-Israel-Ehud-Baraks-new-party-revealed-594789
11 www.jpost.com/Israel-News/Liberman-denies-having-sought-to-join-Likud-after-April-election-
594887
12 www.timesofisrael.com/liberman-netanyahu-has-turned-the-likud-party-into-a-personality-cult/
13 www.jpost.com/Israel-News/Liberman-blasts-conservative-religious-Zionist-as-idol-worship-
594805
14 www.jpost.com/Breaking-News/Netanyahu-Barak-is-a-fringe-candidate-with-no-chance-594840