---
A Tundra Tabloids colleague from Turkey sends the following observations of a televised debate he watched between two candidates vying for the mayor's seat in Istanbul…
The two candidates for the mayorship of Istanbul are on a historic live debate.
The AKP candidate Yildirim denied that he agrees with the authoritarian policies of President Erdogan. The election takes place next Sunday.
16,000,000 citizens in Istanbul will cast their votes in the economic powerhouse of Turkey.
Yildirim just further asserted that he is for the Secular Republican Order established by Kemal Ataturk and he would even fight for it if necessary. Liar.
"Women's rights have been of remarkably great importance to me and to our administration"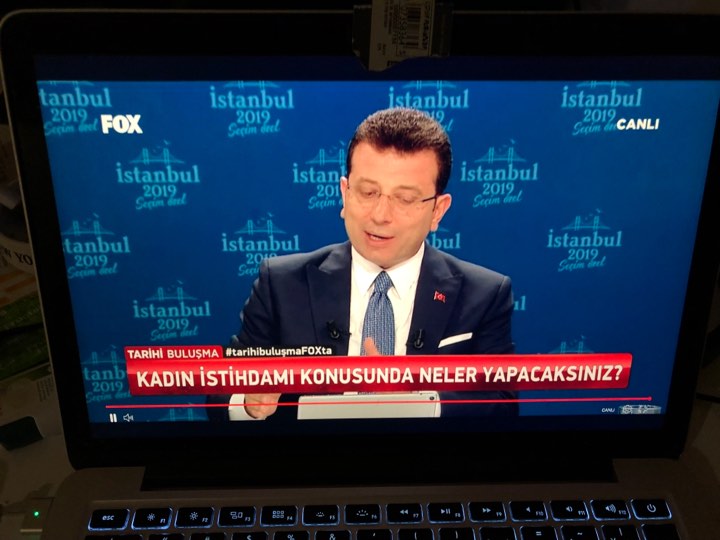 "I find it disturbingly wrong that the party that has been ruling Istanbul for 25 years can still promise to bring about radical changes for the better. What have you done all these years?" – CHP candidate