---
Dr.Gerstenfeld's article is on the second week of the second Israeli election campaign. The Tundra Tabloids is the only place where it is published in English.
SECOND ISRAELI ELECTION CAMPAIGN
Second week June 6-12 2019
MANEUVERING IN MANY PARTIES
Manfred Gerstenfeld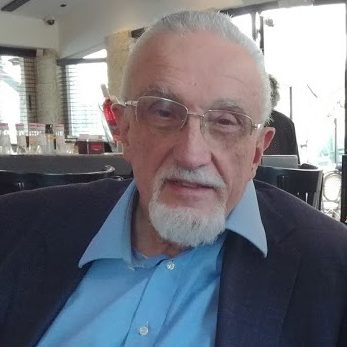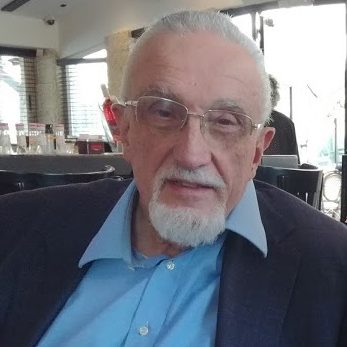 Due to the Shavuoth holiday (Feast of the Weeks on Sunday June 9th), the second election campaign week was interrupted. Prime Minister Benjamin Netanyahu appointed Likud MK Amir Ohana as acting Justice Minister. He is the first gay minister in Israeli history. A few days earlier Netanyahu fired Justice Minister Ayelet Shaked and Education Minister Naftali Bennett. Their New Right party had narrowly failed to pass the election threshold in the April 2019 elections.
Ohana is among the few senior members of Likud to have publicly backed Netanyahu's drive to secure his immunity from prosecution in the legal cases against him. Bezalel Smotrich, the number two of the Union of Right Wing Parties called on Netanyahu to appoint him to the position of minister of justice. Smotrich also said that he wanted to impose Jewish religious law on the country. This created additional political unrest, even if it has no chance to pass.
On the Israeli right, mainly religious, conflicts run high. It would be logical if all parties, including the New Right and Zehut who failed in the recent elections, run together on one list. By far the most popular person in these parties is the non-observant Shaked. Yet it is doubtful that the others will be willing to give her the leadership position. Moshe Feiglin, leader of Zehut said that he was considering teaming up with the New Right, yet was not interested in aligning with the religious nationalist Union of Right Wing Parties.
In a lengthy interview in the Jerusalem Post, Israel Beitenu leader Avigdor Liberman said that he would not recommend Blue and White leader Benny Gantz as prime minister. This even if in the September 17th election, his party were to win more seats than Likud. He called Gantz, "a good guy. I respect him." Liberman said that one can only form a government from the right. He added that Gantz had no experience in the civilian sector and cannot become prime minister without any such experience. Liberman explained that his party had promised that the new coalition would pass the draft law of the ultra-Orthodox without changes. Netanyahu was not willing to put this in the coalition agreement. Therefore Israel Beiteinu refused to join the government.
The Labor Party will choose a new leader on July 2. So far three candidates have come forward: former leader Amir Peretz and two young MKs Itzik Shmuli and Stav Shafir.
Retired IDF General Tal Russo was brought in by current Labor leader Avi Gabbay to the second spot of the party's list in the April elections. It was the leader's prerogative to choose the candidate for this slot. Russo has now announced that he will not stand again in the upcoming elections.
Gabbay had been elected as party leader two years ago. He has now announced that he would not again run as candidate for the party leadership. The next day he stated that he was quitting politics. Gabbay said that did not want to be perceived as undermining the new leader as was done to him: "One of the problems with the culture in our party is that former party chairmen remain on our list…In the world outside of politics, when a director-general finishes his job, he moves on and does not become subordinate to someone who was under him before. I had four former chairmen under me, which naturally leads to personal problems, and I did not want to continue that phenomenon."
The extreme left Meretz party will also have elections for the chair position. Candidates are current chairwoman Tamar Zandberg and former MK Nitzan Horowitz. Its Arab MK Esawi Frej will propose a joint Jewish-Arab chairmanship. Should this be accepted he is expected to run for the Arab position together with the former MK Mossi Raz for the Jewish chair position.
The Attorney General, Avichai Mandelblit, has refused Netanyahu's request to delay his hearing date scheduled for October 2nd. The attorney said that Netanyahu was also refused by a special committee to receive financial assistance from third parties to fund his legal defense. Therefore, he only has one attorney and it is a major task to go through the extensive amount of case material.
Mark Melman is a senior top polling expert and strategist for Democratic candidates in the U.S. In the past three elections he was retained by respectively Blue and White, and Yesh Atid. He will not serve in that position in this election. Some sources in Blue and White say that Melman's departure was linked to the power struggle between Lapid and the three MK former generals – Benny Gantz, Moshe Ya'alon and Gabi Ashkenazi.
Ronen Tzur, a campaign strategist for Blue and White in the April elections mentioned to IDF Radio that the party made many mistakes. One of these was to allow Lapid to attack the ultra-Orthodox. He said that these attacks had to stop. Tzur added, "Lapid must tone down his rhetoric against the ultra-Orthodox… [such rhetoric] is foolish because it is essentially a statement from the outset that [Blue and White] cannot form a government. They are automatically pushing 17 mandates to the right."
The maneuvering is likely to go on for a few more weeks.