---
Kind of like they did when a Muslim attacked a Kosher restaurant: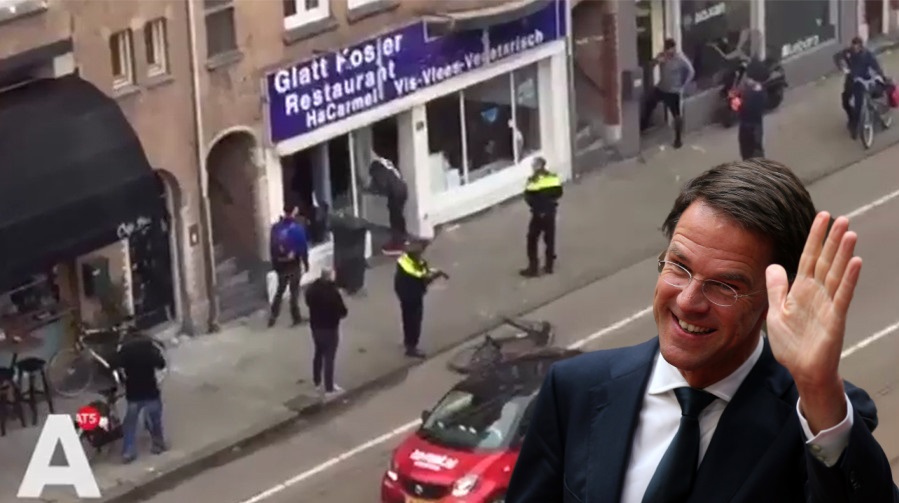 The Hague: Jew Attacked, Police Stands Idly by
A Jewish man was attacked on the Dutch National Holiday of Liberation from the Nazi's by revelers who sang about gassing Jews. The man had asked those who sang to stop singing "My father was in the commandos, my mother was in the SS, together they burned Jews 'cause Jews burn the best." The group of 50 people pushed the Jewish man as police stood idly by. The men were wearing soccer shirts of the Feijenoord soccer club of Rotterdam.