---
Here's to hoping that it happens..!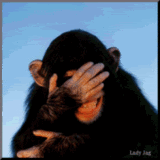 Satakunta Voting Inspection Board could take from Social Democrats its largest party position in parliament 
According to the Election director Arto Jääskeläinen, the change of a seat from one party to another would be extremely rare.
The outcome of the Satakunta election can still change in the recount, which would have dramatic consequences for the entire Finnish election result.
The SDP got three seats in the Satakunta by an extremely narrow margin. If there are more than a hundred extra votes for the Center Party, it will rise to two places in Satakunta and the SDP will fall by two.
If the social Democrats lose their third place in Satakunta, the SDP representative in Parliament will fall to 39 MPs. This would bring the Finns Party and SDP to an even number of seats, even though in the vote the Social Democrats have a bit more than the Finns.
Results out on Tuesday?
The counting of the votes in Satakunta has been started on Monday at the Pori police station. The Official election results will probably have to wait until tomorrow Tuesday.
According To the chairman of the Electoral District, Vappu Laukkan, the surprises in recounts are very rare. In general, there are a few sound changes that arise from the fact that in the preliminary counting the wrong candidate was given the vote due to negligence.