---
No idea yet as to cause… (will update as facts come in)
13:02: One man injured, bus was empty.
13:06 – It sounded loud, like a bomb, like a real explosion and there seems to be a lot of people standing and checking now, he says. EXPRESSEN
13:09 – According to the police, the bus has probably hit the pontoons which hang down as height warning in the mouth of the tunnel.
"In some way we think the bus has been damaged, that it has a gas tube with fuel that may have hit the tunnel opening and then it has started to burn and explode," says Carina Skagerlind.
15:40 – Bus was using bio-gas it leaked then exploded.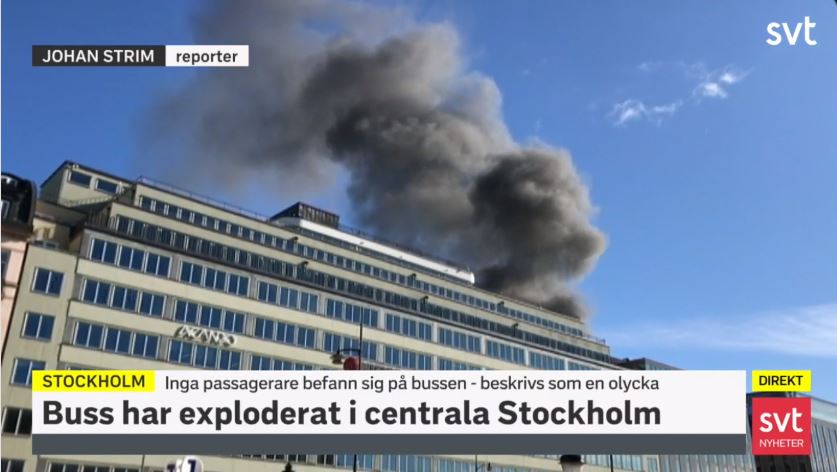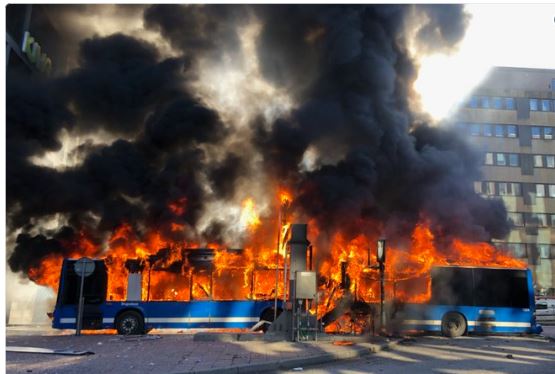 #BREAKING: Report: Bus explosion in #Stockholm pic.twitter.com/nsQyKRFzh6

— Amichai Stein (@AmichaiStein1) March 10, 2019
Bus has exploded at the central station
According to the Swedish Transport Administration, a bus burns at Tegelbacken in City. Images from the site show a large smoke cloud. The explosion must have occurred at the entrance to the Klaratunnel. Images from the site show a large smoke cloud.
– It is a bus that for some reason has begun to burn, says Carin Skagerlind, press officer at