---
Of course the ankle-biting former PM/FM of Sweden, Carl Bildt is in a tizzy: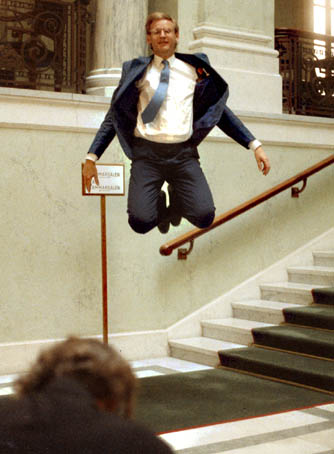 Orbán calls his

@epp 

critics 'useful idiots'. That will surely please the seven EPP parties that are now opposing him. His inflammatory letter to all Hungarian citizens filled with lies and distortions is far worse than just having Juncker on the posters.
Oh do please shut up.
Viktor Orbán calls EPP critics 'useful idiots'
Critics of the Hungarian prime minister say his Fidesz party should be expelled from the European People's Party.
BERLIN – Hungarian leader Viktor Orbán called those in the European People's Party seeking his party's ouster from the group "useful idiots," saying in an interview that their efforts would only serve the interests of the left.
"Not everyone understands this but in the academic literature they were referred to by Lenin as 'useful idiots,'" he told Germany's Welt am Sonntag newspaper. "While they think they're waging an intellectual fight, they're actually serving the power interests of our opponents."
The interview with Germany's best-selling Sunday newspaper appeared to be an attempt by Orbán to fend off recent criticism of his course from the country's conservative bloc, a powerful voice within the EPP led by Angela Merkel's Christian Democrats.
"In reality, the attack is coming from the left, not from our side, in order to weaken the EPP," Orbán said. "When we're no longer around, it will be the Italians' turn and then the Austrians'. It's what you call the salami tactic."