---
It's official. The German government has loyalties to Nazis, of the Islamic persuasion…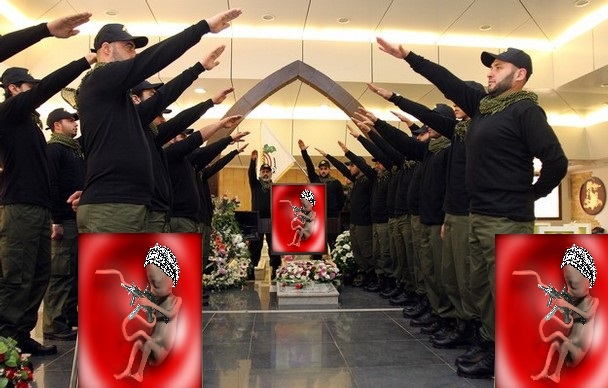 GERMAN GOVERNMENT REFUSES TO BAN HEZBOLLAH, REBUFFS ISRAEL AND U.S.
 MARCH 2, 2019 20:22
After the United Kingdom outlawed all of the terrorist entity Hezbollah last week, Germany's government refused to ban the political wing of the Lebanese Shi'ite organization.
A spokesman for Germany's interior ministry (BMI) wrote The Jerusalem Post: "The BMI does not comment on concrete prohibition considerations in general; this applies regardless of whether there is reason to do so in individual cases."
The BMI has provided the same answer to Post queries since 2008 about whether German Chancellor Angela Merkel's administration plans to outlaw all of Hezbollah, while the EU has banned its military arm since 2013.
According to 2018 German intelligence reports analyzed by the Post, there are 950 Hezbollah operatives in the federal republic who raise funds, recruit new members and spread Hezbollah's lethal antisemitic ideology.
"According to the case law of the Federal Administrative Court the entire Hezbollah is against the idea of international understanding in the sense of the Basic Law, because it fights the right of existence of the State of Israel with terrorist means," the BMI's spokesman said. "Such an objective is antisemitic in nature."
The UK government announced on Friday: "An order laid in Parliament on Monday (February 25) to proscribe the terrorist organizations Hezbollah, Ansaroul Islam and Jama'at Nusrat al-Islam Wal-Muslimin (JNIM) has now come into effect, following debates in the Houses of Parliament."