---
Election Campaign-Seventh week
WILL SMALL PARTIES RETURN IN NEXT KNESSET?
Manfred Gerstenfeld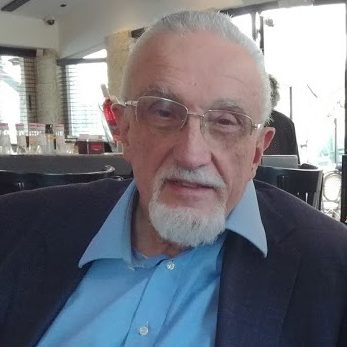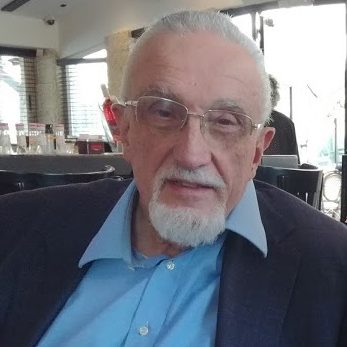 The Labor party held its primaries on Monday February 11th. Polls indicate that Labor will be losing most of its 18 seats. Thus, the battle for realistic positions on the list was very strong. Close to 34,000 people voted, about 56% of all members. In view of the poor image of the party, commentators saw the turnout as a success.
Two young MK's in their thirties came out at the top of the list. The first place was obtained by MK Itzik Shmuli, He was followed by MK Stav Shafir. Both were leaders of the major social protests in 2011. Former party leader Shelly Yacimovich took third place, followed by another former party leader, Amir Peretz. Six outgoing MK's did not win a realistic place on the list. The best known among them is former minister Eitan Cabel.1
During the week many complaints about irregularities in the Likud primaries were made public. Prime Minister Binyamin Netanyahu thereupon told Likud officials to review the results. Netanyahu had been given authority by the voters to appoint a candidate of his choice in the twenty-first position on the list. He decided to forgo this right after being challenged by four MK's.2
In a meeting with a group of journalists Netanyahu said that he would not form a coalition government with Benny Gantz's new Israel Resilience Party. He aims to form a right-wing government. The Israeli reality, however, is that if the right of center parties do not get enough votes to form a government by themselves this promise will be forgotten.3 Netanyahu had earlier criticized Gantz saying that if the latter had the power he would carry out a second disengagement in Judea and Samaria. Netanyahu also mentioned that the President of the Palestinian Authority, Mahmoud Abbas, wished Gantz luck in the elections. Gantz retorted saying, "You expelled Jews, you paid protection racket to Hamas, your time is up."4
Israel Resilience released several videos. One of these was showing Israeli civilians in communities near Gaza rushing to bomb shelters. The video's text said: "Netanyahu pays Hamas murders $15 million every month in cash." It was followed by: "In return, southern residents have been targeted with hundreds of rockets, arson kites and firebombs that have burned tens of thousands of dunams of land." Israel Resilience promised not to abandon southern residents.5
As the Likud and Israel Resilience are seen as competing for who will form the next government this creates a danger for several smaller parties. The battle between the two top contenders may erode their votes. A substantial number of these parties have occasionally been found by polls to not pass the 3.25 percent threshold.
One recent poll even found that there could be only eight parties in the next Knesset. According to this poll those parties currently in the Knesset which would not return were Avi Gabbay's Labor, Finance Minister Moshe Kahlon's Kulanu, Interior Minister Aryeh Deri's Shas, former Defense Minister Avigdor Liberman's Yisrael Beitenu, Tzipi Livni's Hatnua and the extreme left Meretz party. The Gesher party led by breakaway Yisrael Beitenu MK Orly Levy-Abekasis, would also not enter the Knesset according to this poll.6
If the findings of this poll came true more than a quarter of all votes would be wasted. If so many votes are lost the differences in votes lost by the right and left could determine which side will form the government. In this context Netanyahu urged religious Zionist parties to run a joint list to avoid losing votes as the individual parties may not pass the threshold.7
In the meantime, the two components of Bayit Yehudi, Israel Home and the Zionist Union have fallen out. Unless they reunite on one list, none of the two is likely to pass the threshold. All these developments place great stress on the leaders of various small parties. Should they team up with others and with whom? Those who make the wrong choice will not be present in the next Knesset. They have only until February 21 when the lists of candidates must be presented to the Central Election Committee. These are indeed hectic days in Israeli politics.
Some new candidates have been presented by various parties. Israel Resilience leader Gantz and his political partner Moshe Ya'alon leader of Telem announced seven candidates for their joint list. Among these, are Michael Biton, a former mayor of the southern town of Yerucham, and news anchor Miki Haimovich.8 The most publicized new candidate this week was Alona Barkat, the high public profile owner of the Hapoel Beersheva soccer team, who joined the New Right Party. When she purchased the team in 2007, it was a second league club. In recent years, Hapoel Beersheva has succeeded in winning three consecutive national titles under Barkat's leadership.9
Supreme Court Judge Hanan Melcer who chairs the Central Election Committee asked the Israeli media to help protect the elections from foreign interference. He said that refusing to report news from anonymous sources should be among the precautions taken. Melcer added that the current election law which applies transparency requirements to traditional media does not extend to digital media. He remarked that the law screams to be updated.10