---
Dr.Gerstenfeld's latest article on European Antisemitism "Worrying Week" It was first published in Algemeiner and republished here with the author's consent.
European Antisemitism "Worrying Week"
Manfred Gerstenfeld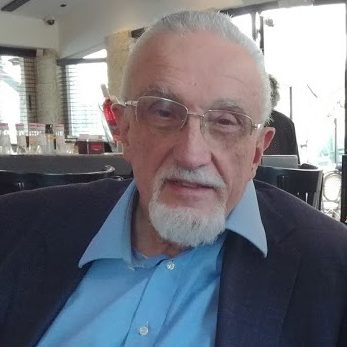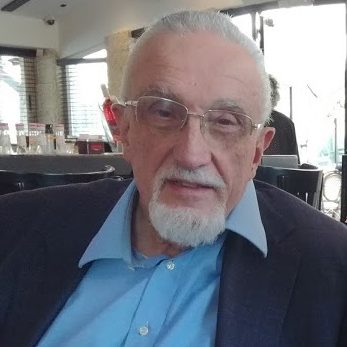 This year International Holocaust Remembrance Day was preceded by what might be called "European antisemitism worrying week." Leading European politicians have been making statements that antisemitism is serious and should be fought without specifying the detailed measures they are going to take to do so.
In Brussels the President of the European Parliament, Antonio Tajani, said: "Antisemitism is an ongoing issue. Violence against Jewish communities in Europe is increasing." He added that to his deepest regret "Jews are continuing to leave Europe because they feel unsafe. This is unacceptable. We must act and react. We must reach out to citizens, in particular, young people. They are the future of Europe."1
German Chancellor Angela Merkel said it is the obligation of every individual "to bear responsibility that there is zero tolerance against antisemitism, hostility of humans, hatred and racist folly."2 This does not reflect her government's policy since 2015 which let in many hundreds of thousands of antisemites. These were part of the immigrants from Muslim countries where antisemitism is a profound phenomenon in their societies.
German Foreign Minister Heiko Maas wrote in an article in the daily Die Welt: "Right populist provocateurs relativize the Holocaust. They know that such a break of taboo leads to major attention. People of the right give the Hitler salute. Young men's kippah's are torn from their heads. Jewish children are insulted."3
The major conclusion from reading this article is that Maas is knowingly ignoring the fact that many of those who attack Jews in the street are Muslim immigrants and their descendants. In the worst antisemitic incident in a Berlin school a Jewish pupil, Oscar Michalski was harassed and insulted. His first name was changed to slightly protect his identity. A Muslim student there shot at him with a realistic looking gun. He was also strangled to unconsciousness.4
On another occasion, Maas said that he entered politics "because of Auschwitz."5 Attacking one major group of antisemites while remaining silent about another huge group of perpetrators of antisemitic acts is partial whitewashing of antisemitism. The only argument one can make to alleviate Maas's double standards is that his predecessor, Sigmar Gabriel, also a socialist, made far worse statements. Gabriel has compared Israel's policies in the "territories" to those of apartheid South Africa. It took him many months to apologize for this. Gabriel also falsely claimed that social democrats suffered the same fate as Jews under the Nazi regime. 6
Last week, Israel's President Reuven Rivlin made a diplomatic visit to France. In a meeting with President Macron, he remarked that in the first nine months of 2018 there was a 69% increase in the number of antisemitic incidents in France. Macron said "Antisemitism is absolutely opposed to our values and everything our democracy represents." He added: "We will never accept any violence or intimidation in our country. We will do everything we can do to ensure that antisemitism is eliminated."7 Yet France has not even adopted the International Holocaust Remembrance Alliance definition of antisemitism.
If there was really a wish to address the issue of antisemitism in the Holocaust Remembrance Day speeches, the following could have been said: "Antisemitism goes against many European values, yet antisemitism is enshrined in European culture far longer than all these values. As a first step all European countries should check immigrant attitudes and block those who are antisemites. If this cannot be done, one might for a few years avoid to admit immigrants from countries where the percentage of antisemites is significant, and even more so from countries where the majority of the population has antisemitic attitudes.8 All European countries and the EU should adopt the IHRA definition of antisemitism. All European countries should have antisemitism commissioners."
To provide a little counterweight to the excess of words and shortage of action announced by other leaders, one European leader said what should be said on a special occasion. Austrian Prime Minister Sebastian Kurz told Mohammed Mahathir, the arch-antisemitic Malaysian Prime Minister, that any form of antisemitism in Malaysia or anywhere else is unacceptable.9
The best news around International Holocaust Remembrance Day did come from elsewhere. The International Paralympic Committee (IPC) stripped Malaysia of the 2019 World Para Swimming Championships as the country was unable to guarantee that Israeli athletes co
Footnotes: