---
Today went off without a hitch…
Starting our day we arrived at the Helsinki District Court on the western side of the town, to see how many Muslim sounding names were gracing the huge screen showing the day's court cases.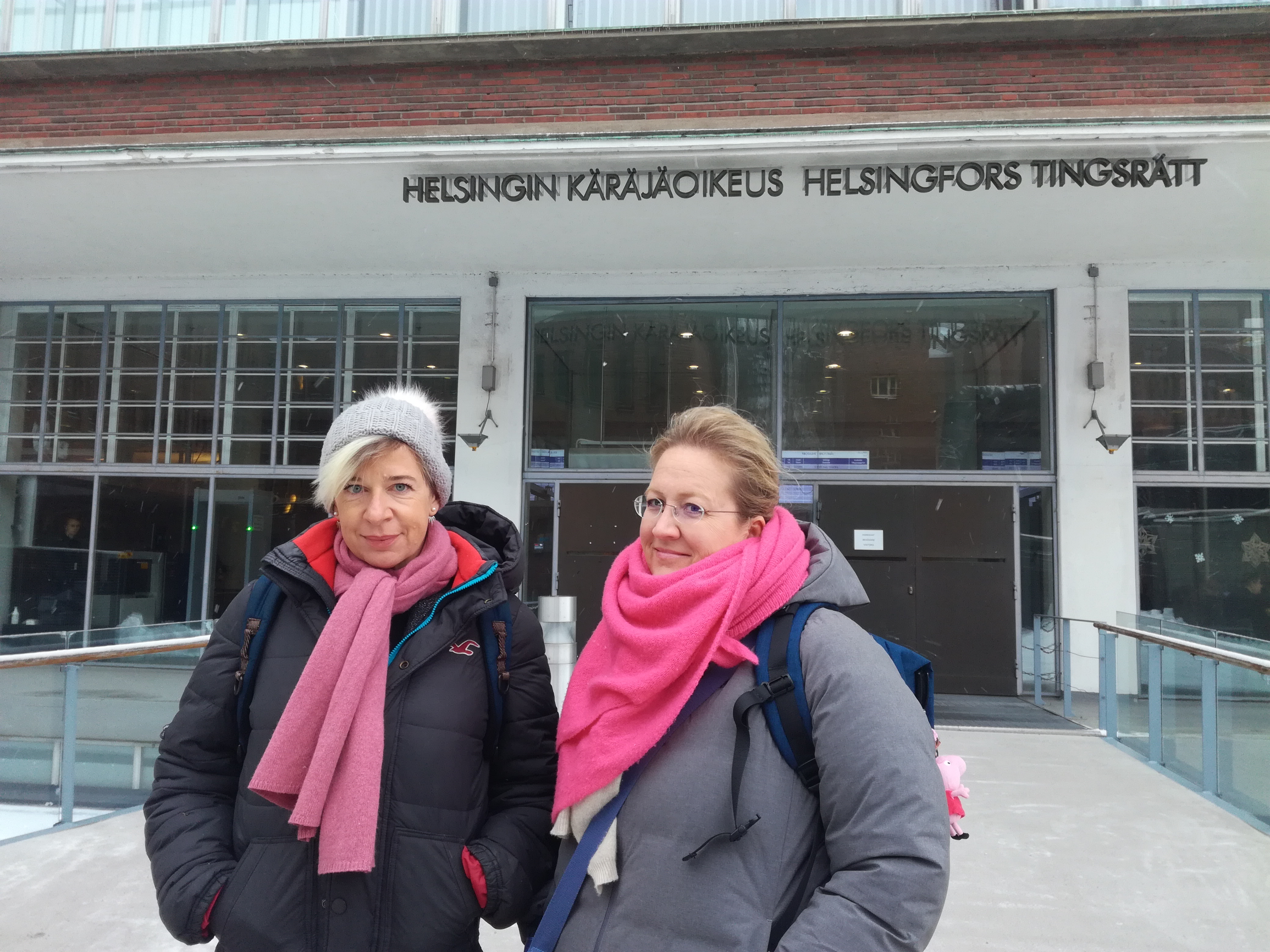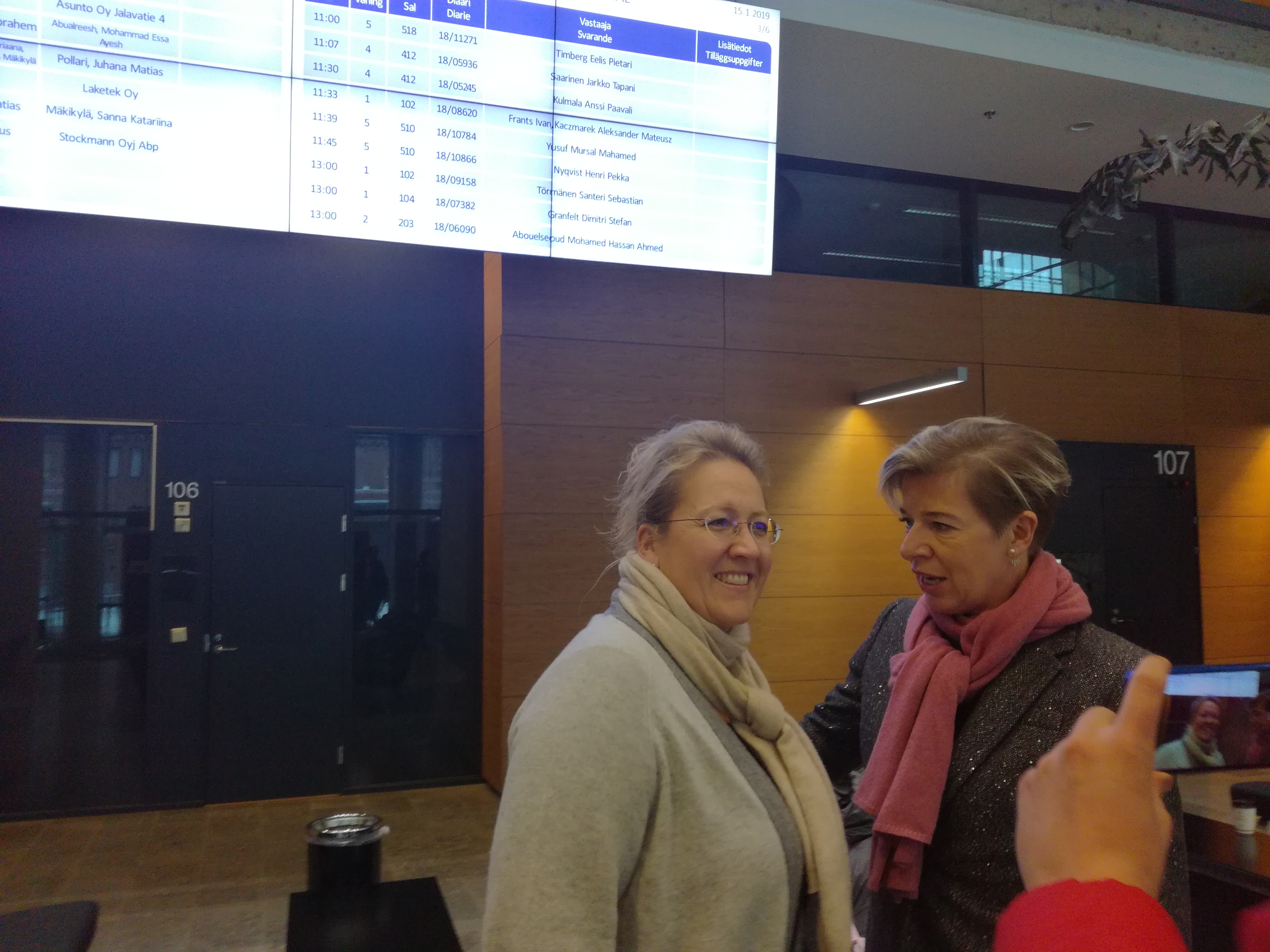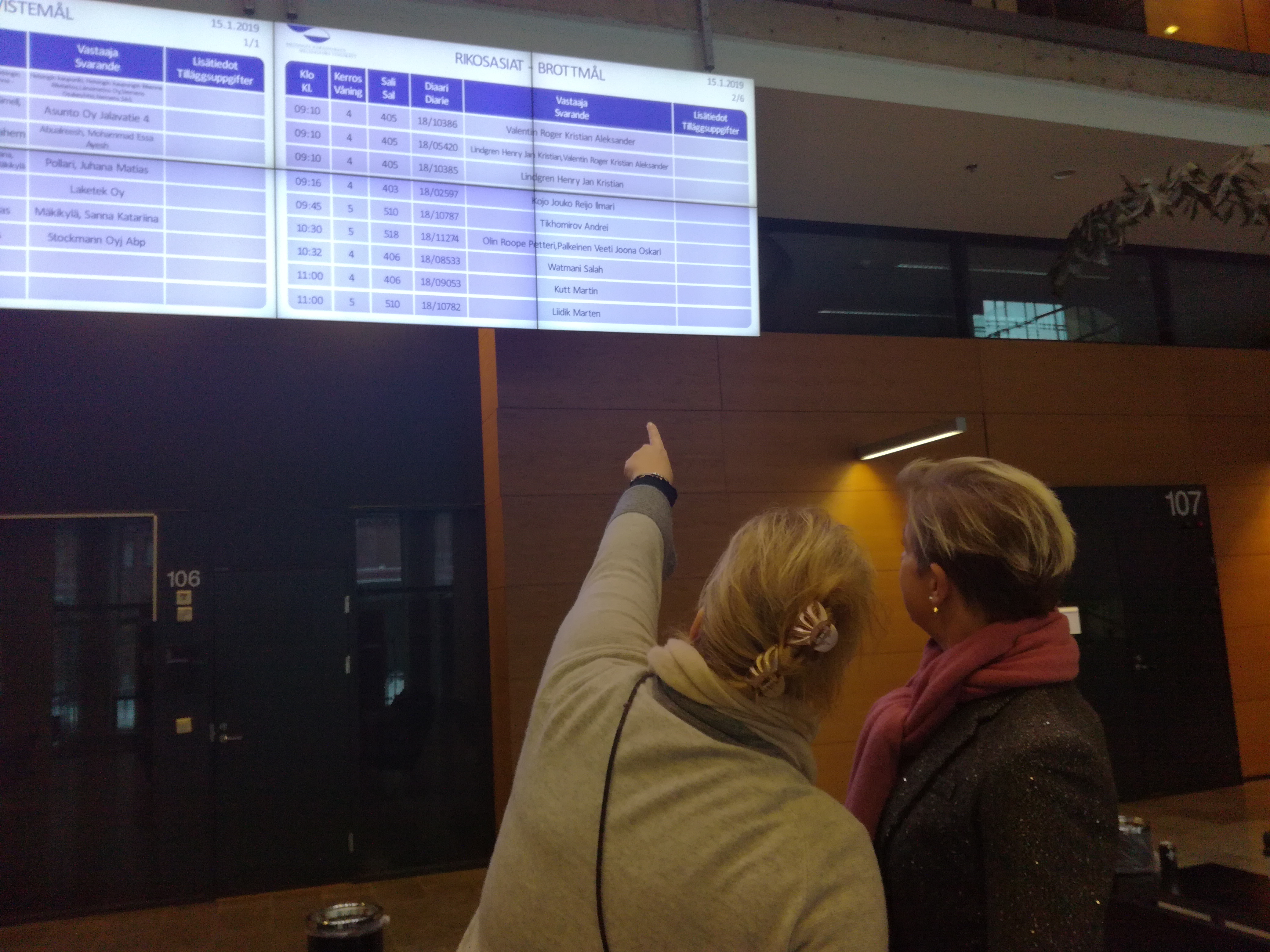 Not to our amazement, there were, in fact, Muslims in the dock awaiting trial for criminal offenses.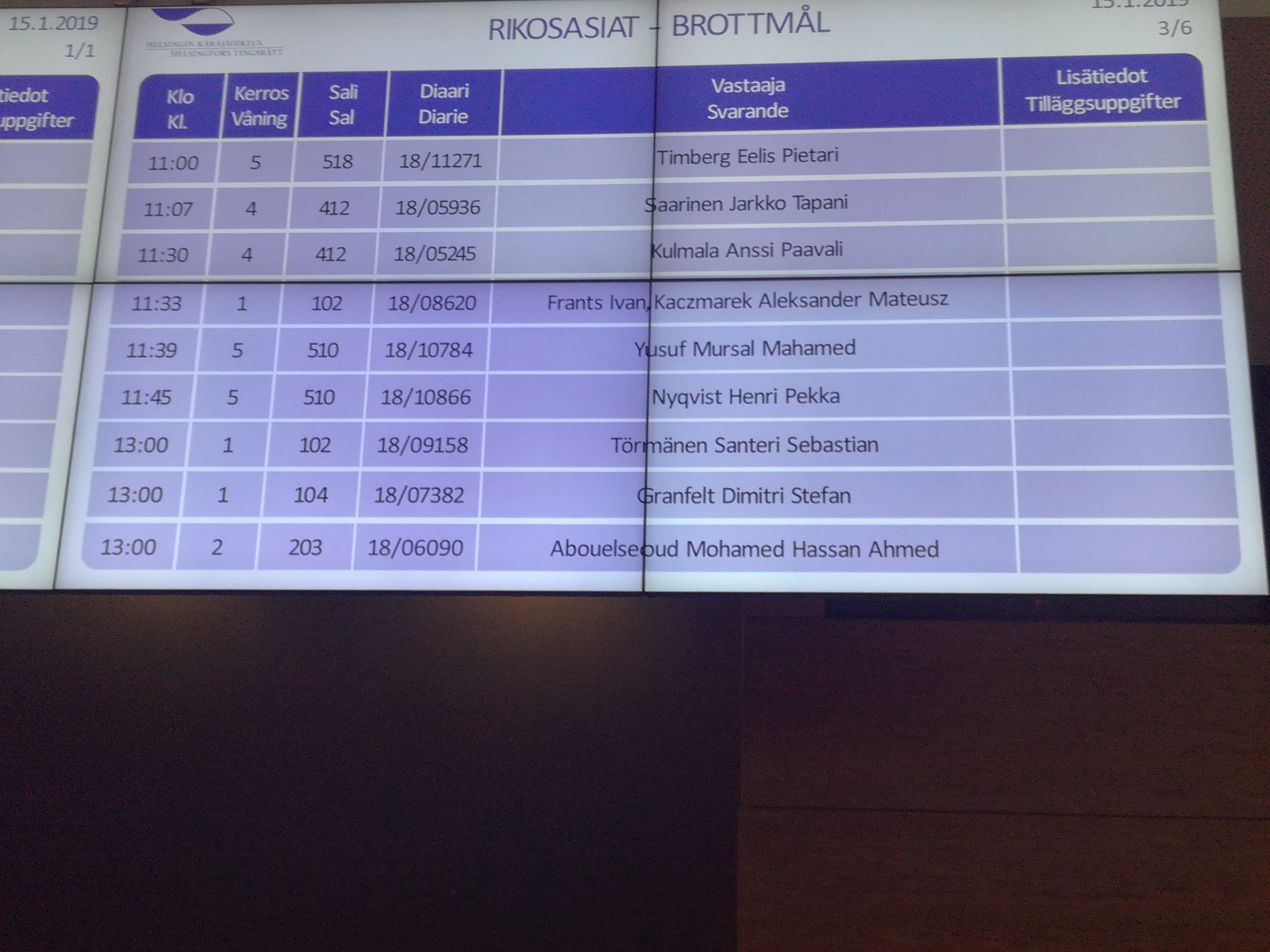 Then a Somali translator happened to walk on by, and Katie and Elisabeth politely chatted her up, asking her about the case she was helping to translate for etc…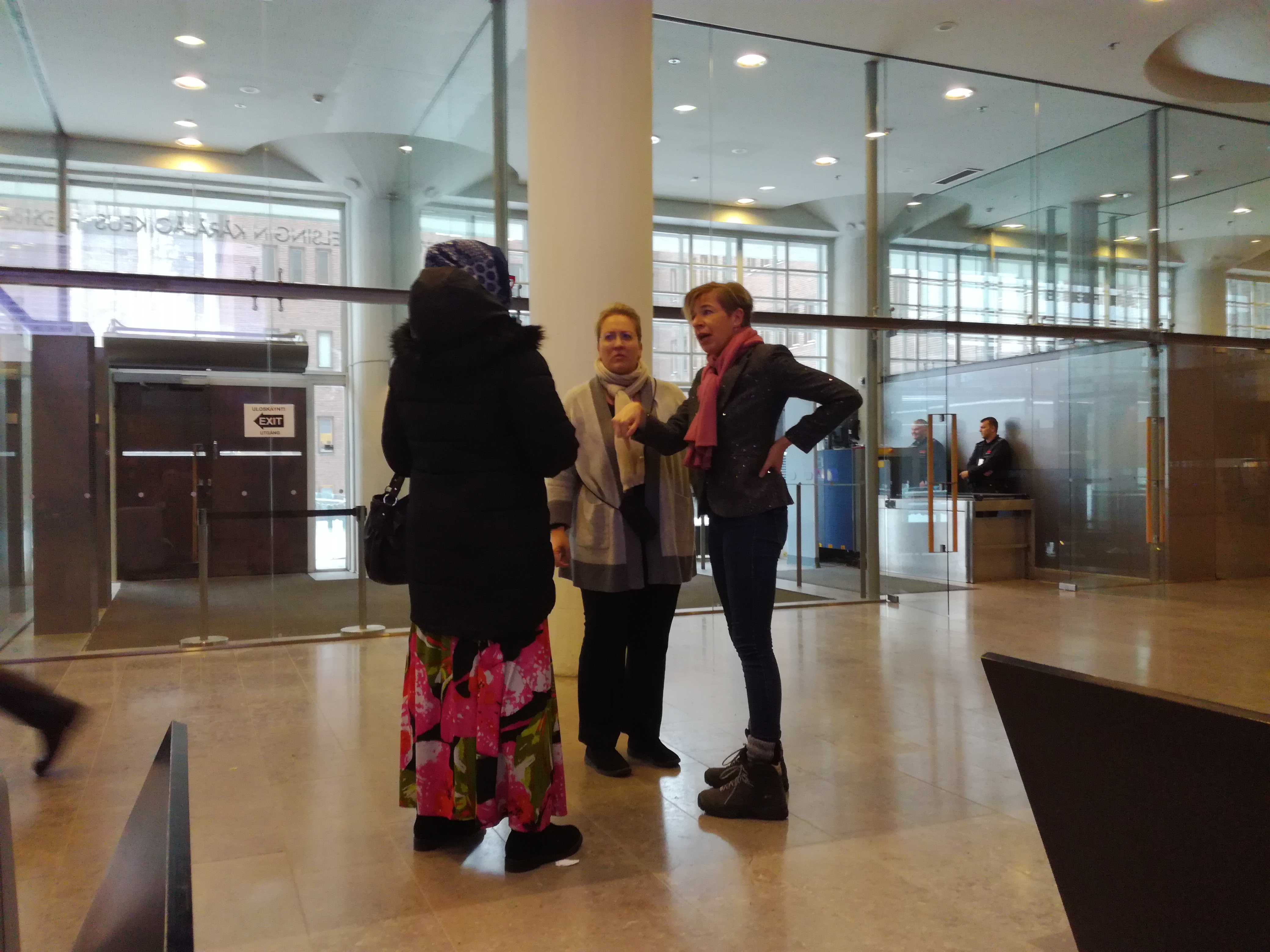 After which time they went out for a camera shoot and ran into the former chief of police Mikko Paatero who admitted that Muslim rape gangs are a reality and that the political class is shutting their eyes to it. Then it was off to lunch then onto the House of Parliament.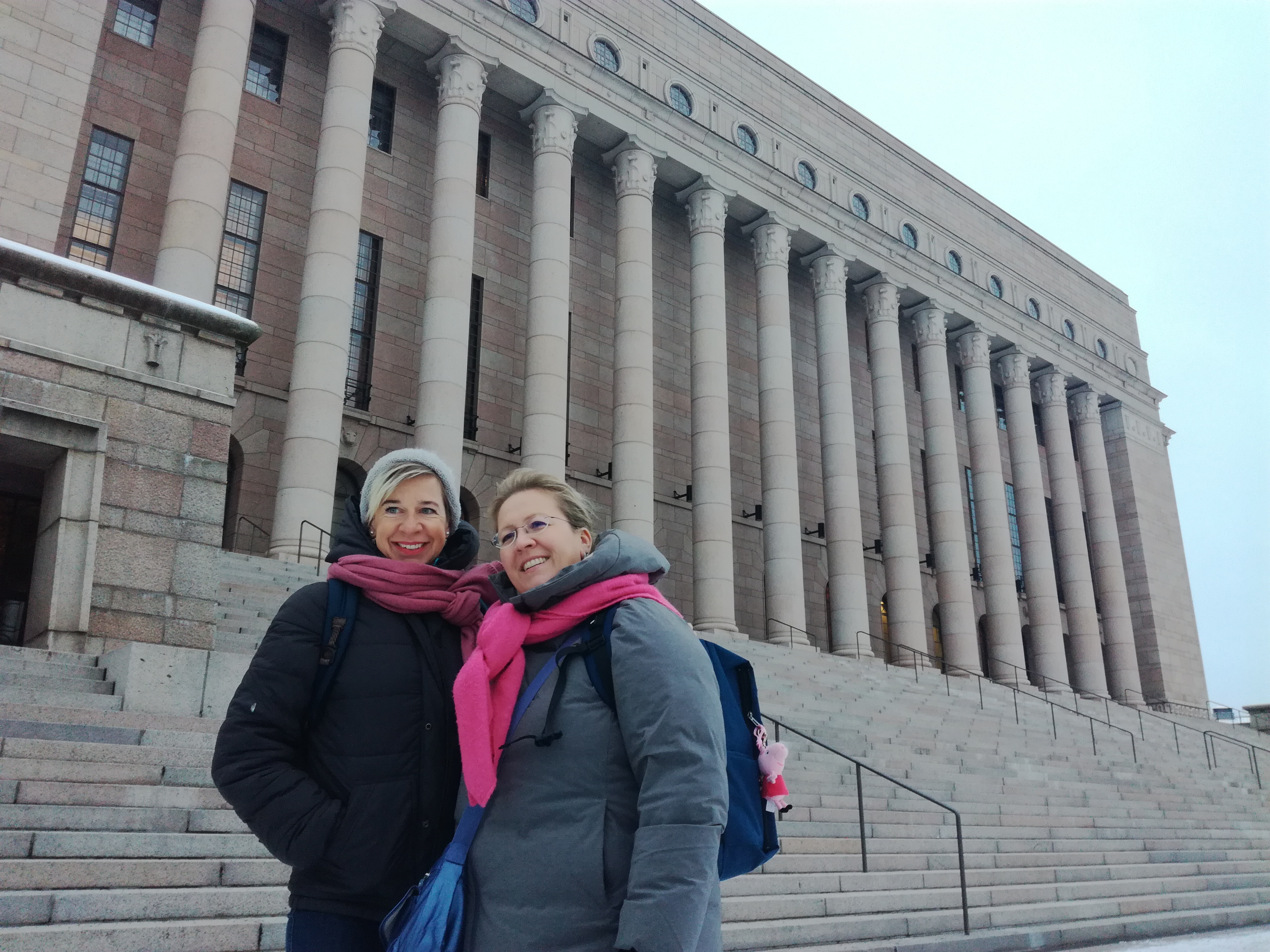 Making our way past security…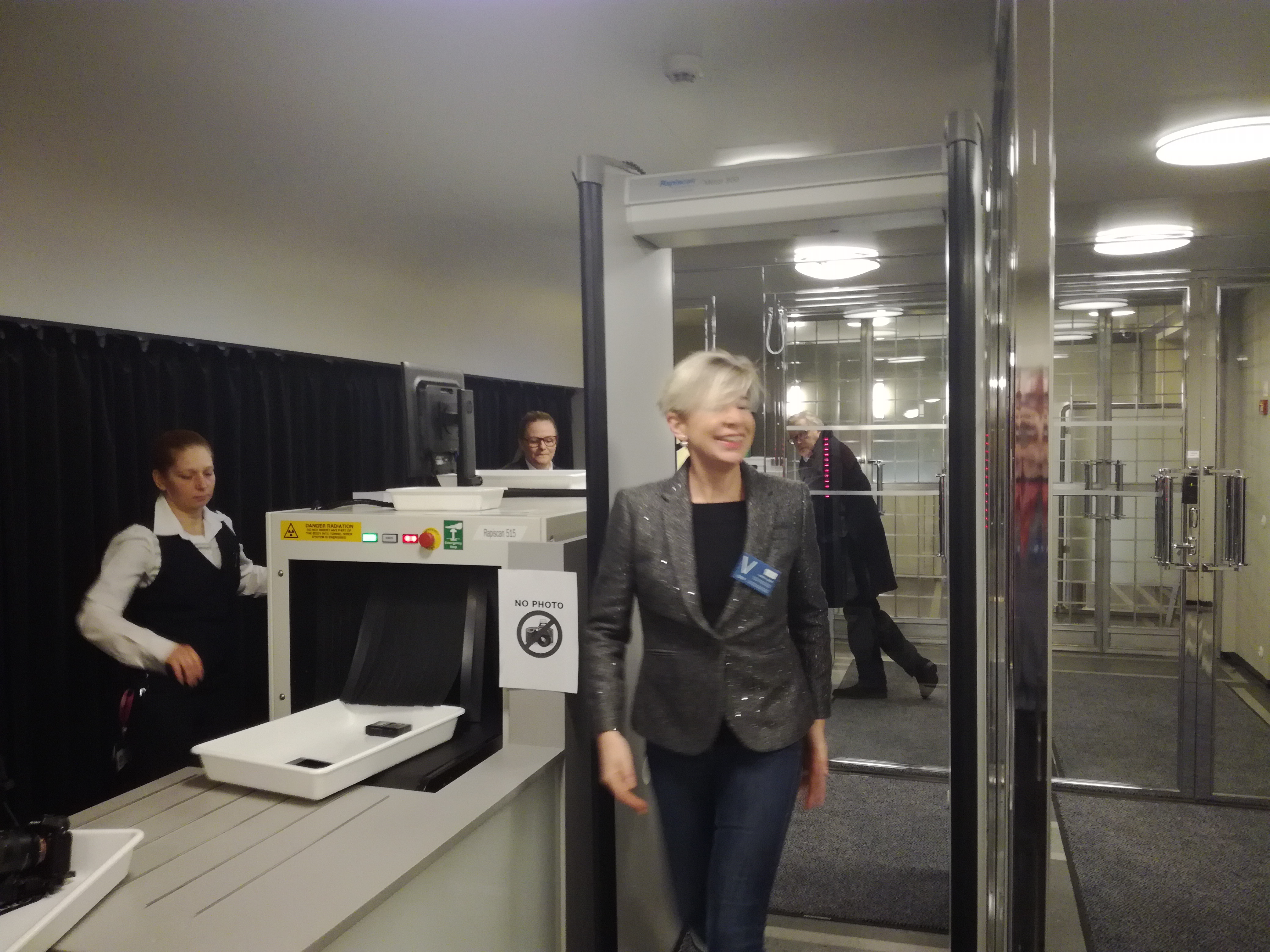 We then walked our way through a maze of hallways, corridors, and rooms till we finally met up with Finns MP, Laura Huhtasaari who was waiting for us in the Finns party's own meeting room.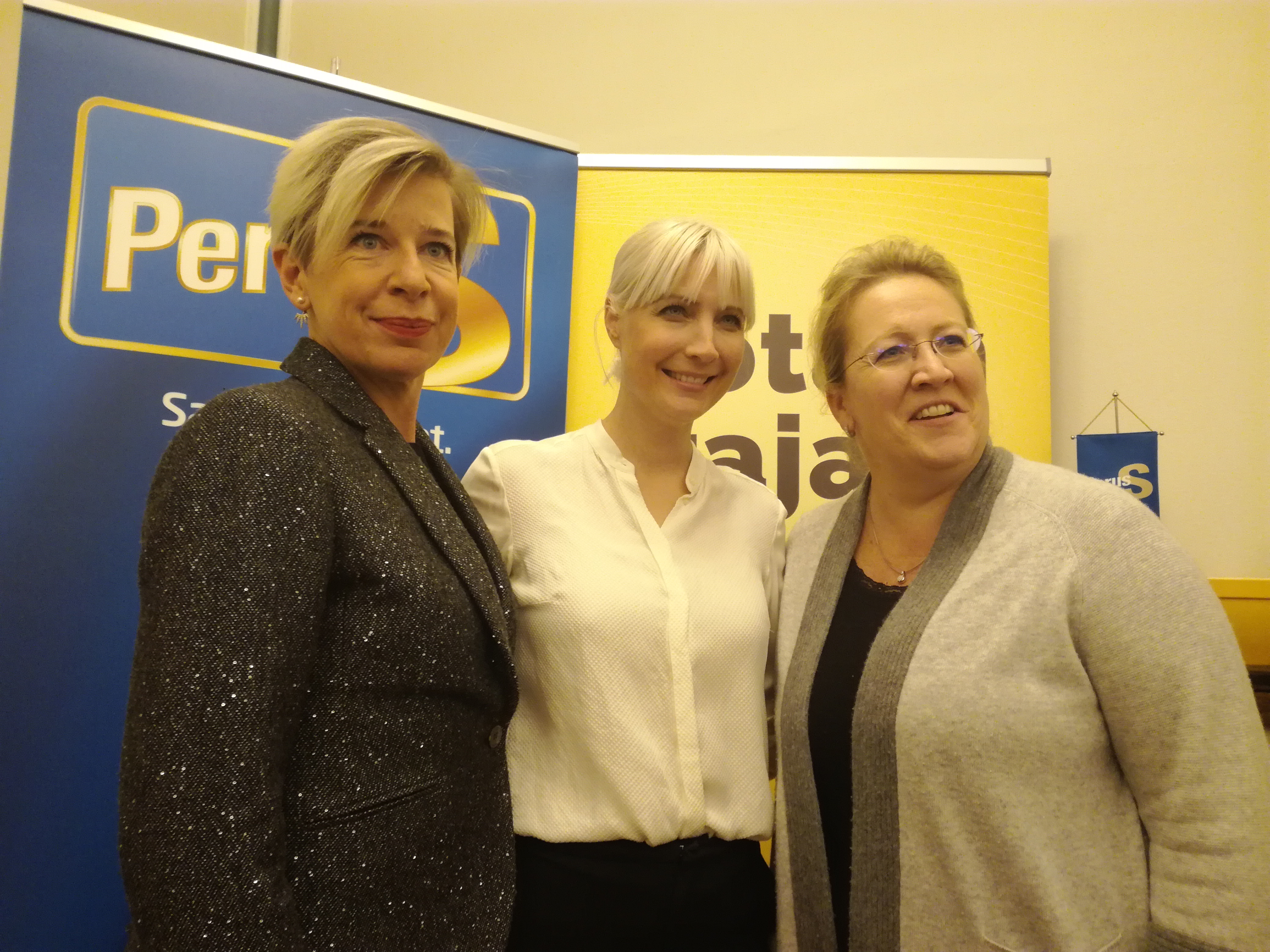 There Katie Hopkins interviewed Laura for a half an hour,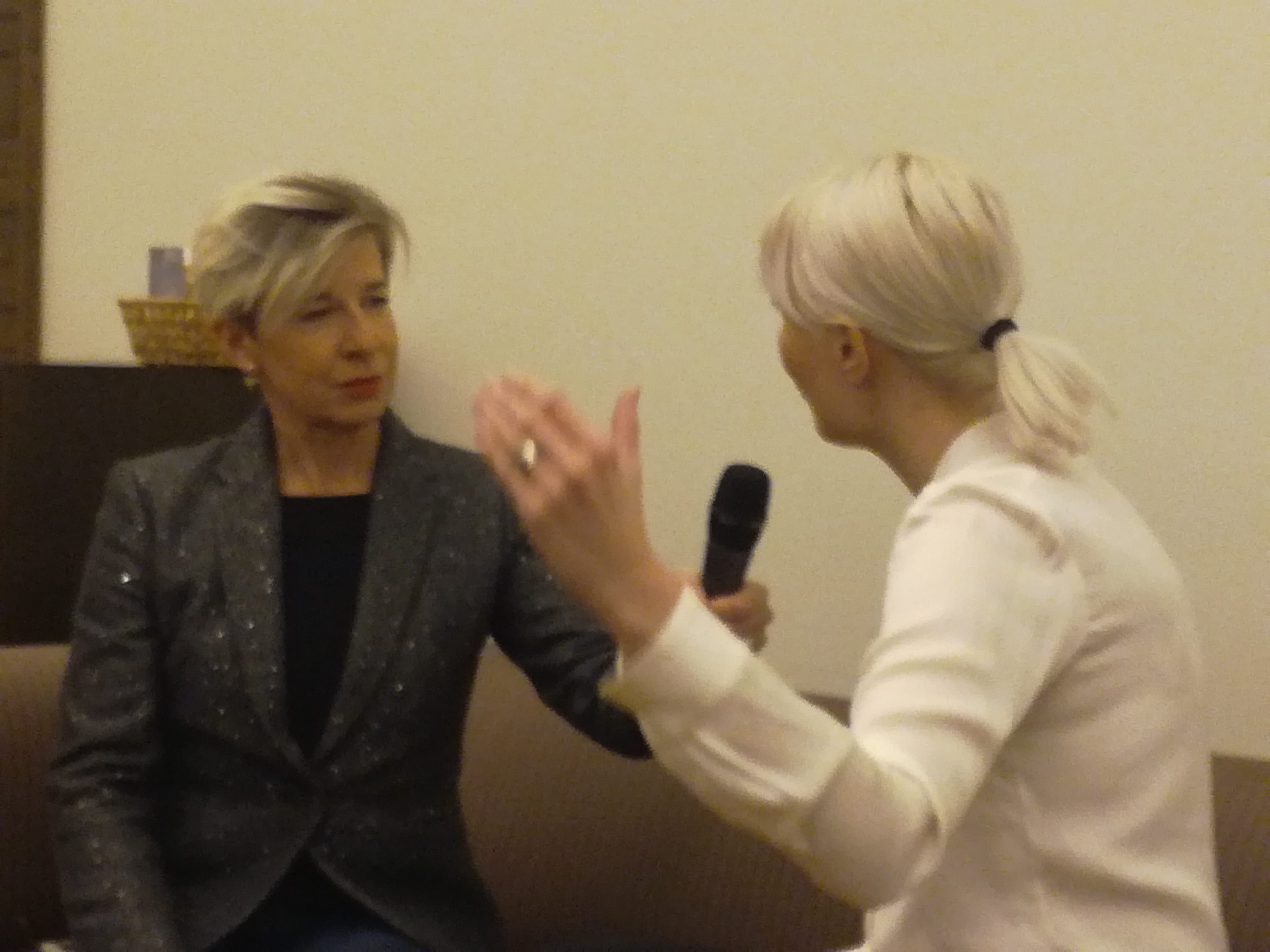 Here is the interview with the Finns Party (PS) MP videotaped live online by her colleagues.
Afterward, there was coffee and sandwiches followed by interviews.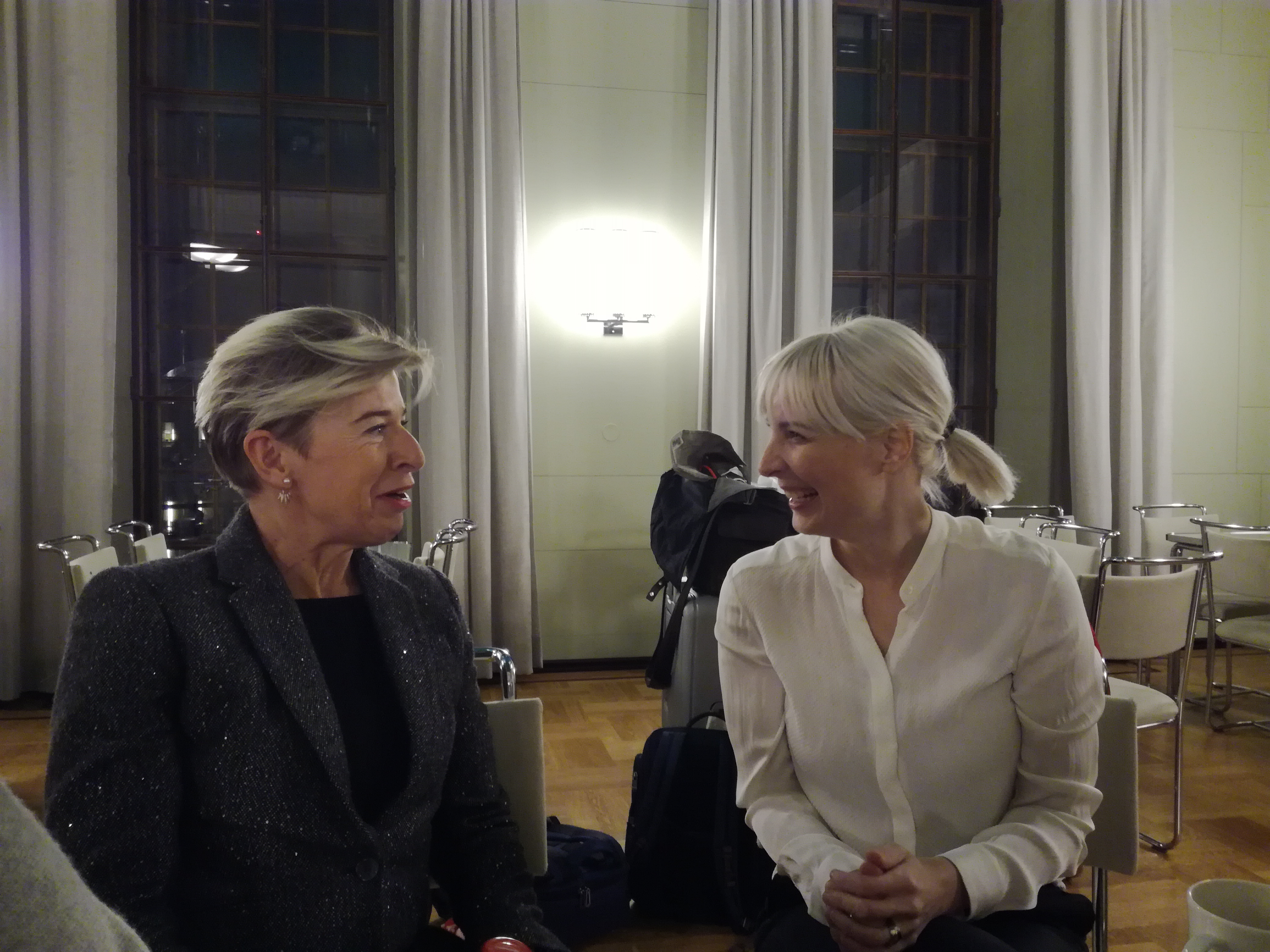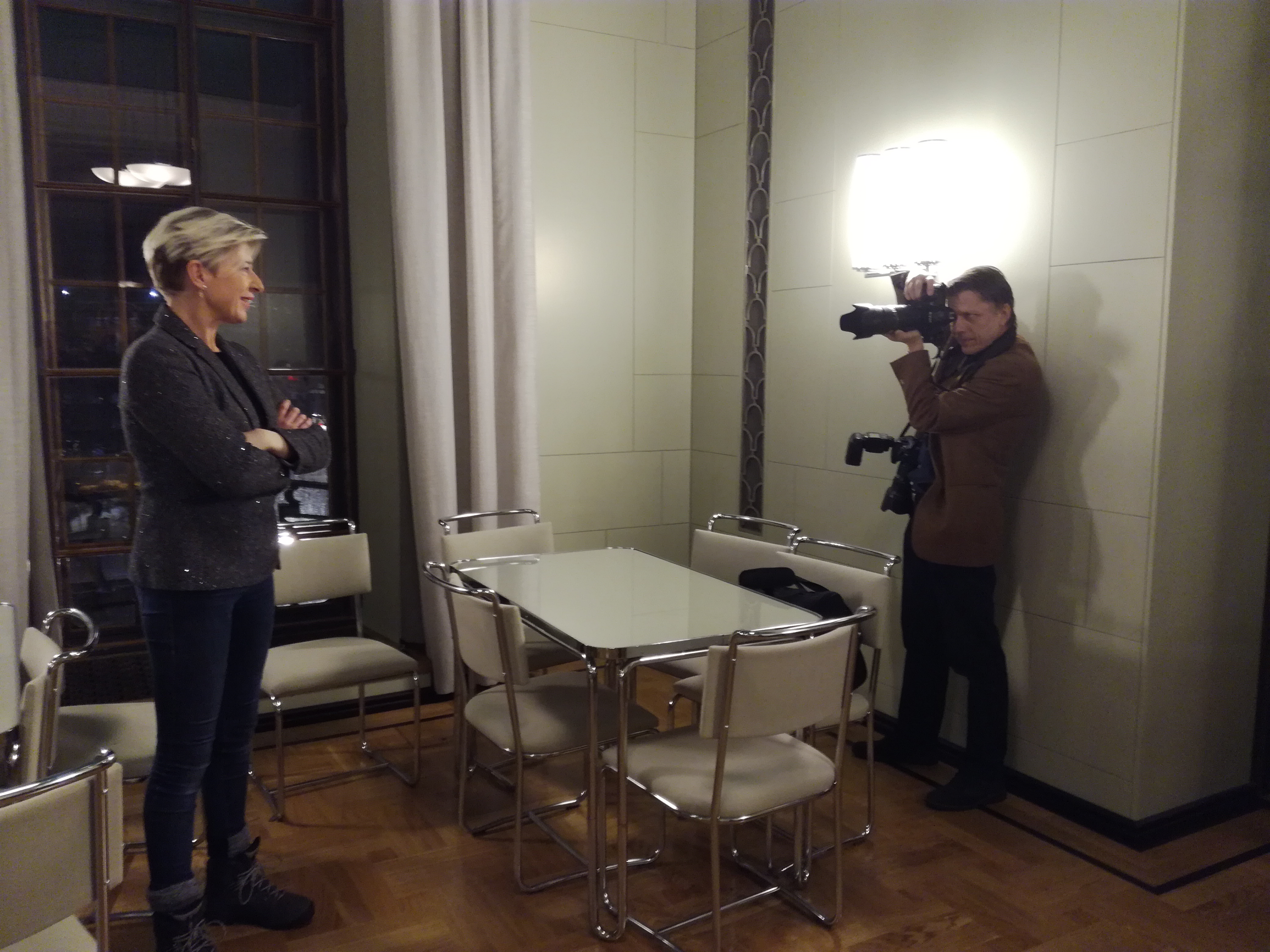 A brief interview with the Helsingin Sanomat was followed by The State Broadcaster YLE's Train Wreck interview: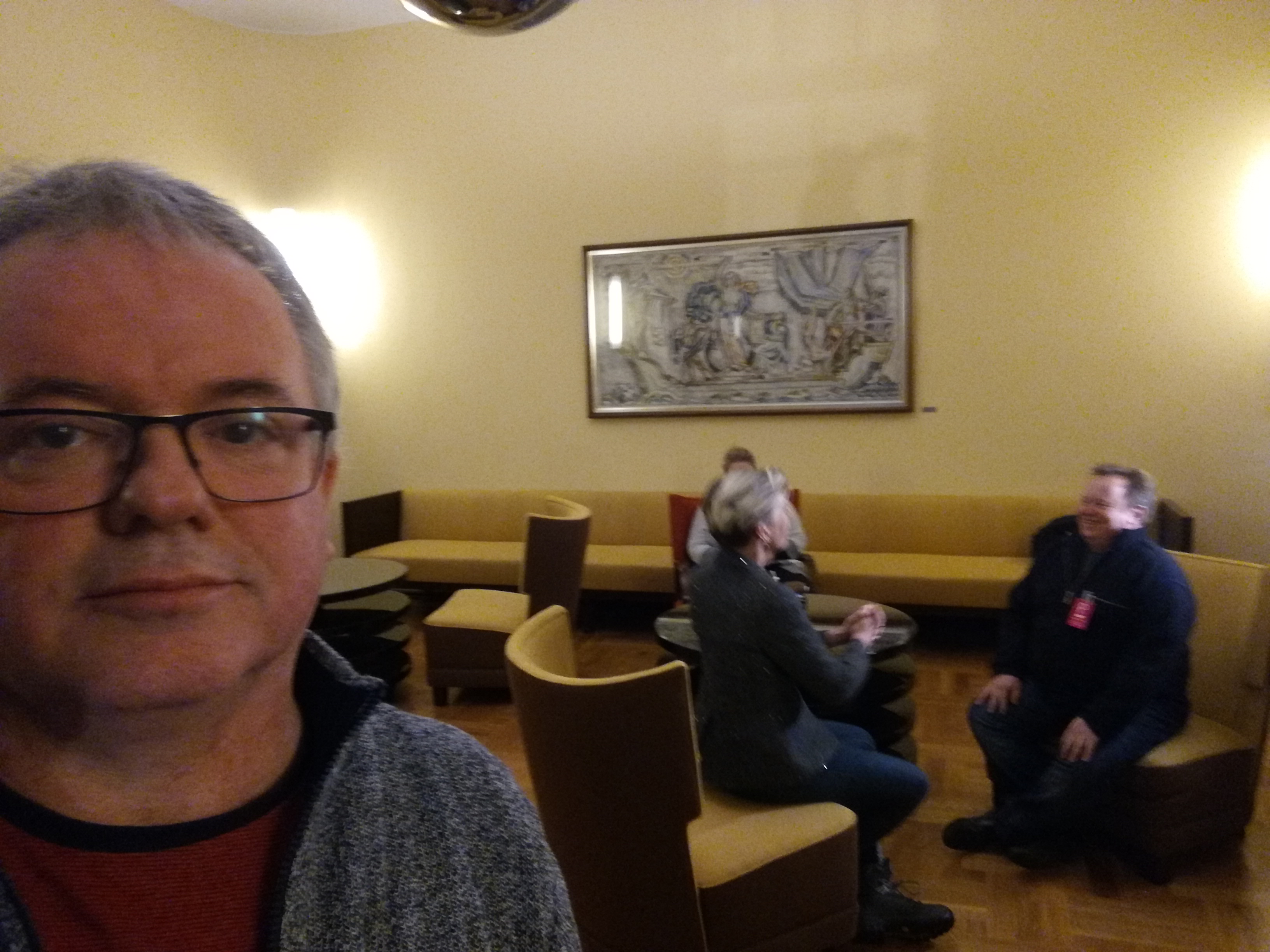 They will never be the same again after that interview (which YLE will never air in full).
Thanks Katie and Elisabeth for daring to come here and shake these politicians by the scruff of their indifference, and force them to confront that which has been raging around Europe for some time now.