---
Dr.Gerstenfeld's article about the illusions of the German Jews to become normal citizens first appeared on Israel National News (INN) and republished here with the author's consent…
The Illusions of German Jews about becoming 'normal' Citizens
Manfred Gerstenfeld
"I would like to be a Jewess like I am a woman. Both should be normal."1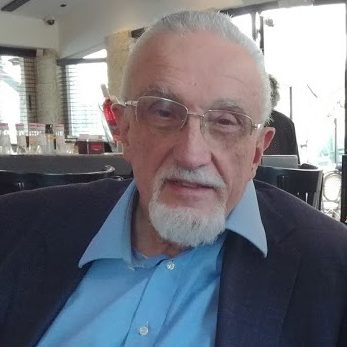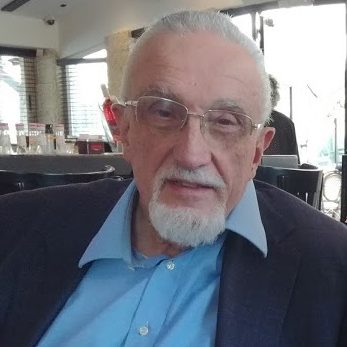 Another quote is more realistic: "It is not permitted to put down roots here, but one can create a nest."2 Both are quotes from German Jews about their country. They were interviewed for a report by sociologist Julia Bernstein from the Frankfurt Applied Sciences University.
The two part study entitled, Jewish Perspectives on Antisemitism in Germany, was published by the University of Bielefeld which has a long record of studying antisemitism and other discriminations. The study report contains many insights into the far from normal reality in which German Jews live. Only a few can be mentioned here.
For her analysis Bernstein interviewed Jewish persons living in Germany, and born there, in Russia or in Israel as well as social workers and experts.3 Bernstein quotes the experts as saying that antisemitism in the country has increased since 2014. Furthermore, the nature of antisemitism has changed in that it expresses itself within German society more openly and is more acceptable to a variety of groups. Israel-related antisemitism masked as legitimate criticism of the country is widespread. Some experts noted that expressions in the public domain from 2014 such as "Jews to the Gas," were unthinkable ten years ago.4
All Jewish interviewees are afraid of the increase of antisemitism due to Islamist radicalization and the immigration of refugees. Most interviewees also mentioned other groups — in particular the middle class and educated Germans. In short, German antisemitism has in recent years become normalized within the country's mainstream. As a result most Jews interviewed are extremely careful not to show outward signs of Jewish identity in public. All the interviewees also mentioned media distortion which leads to anti-Israeli antisemitism.
The expressions 'Jew,' 'Jewish identity' and 'Jewish presence in Germany' are not considered neutral notions. This endangers Jewish participation in society and belonging to it as well as communication between Jews and non-Jews. In other words, the interviewees feel that this situation endangers the normality of Jewish life. The Jewish interviewees also felt that they have to justify religious observances such as kashrut, Shabbat and circumcision. It is important for most of them to speak openly about their origins and identity and not to be forced to practice their Jewish traditions in "hiding."
Most interviewees are concerned that they will not be sufficiently protected if they become subject to antisemitic attacks. Nor are most interviewees sure about their future in Germany. Should antisemitism increase further they do not exclude emigration. Children of some interviewees have already moved to Israel. Those who are recognizable as Jews shared frequent or almost daily antisemitic experiences, often perpetrated by Muslims.5
An additional theme mentioned is that Jews are afraid to do things which might fit the stereotypes of Jews among non-Jews.6 Another important observation is that hostility to foreigners and antisemitism are connected.
The presence of antisemitism in schools is a major theme in Bernstein's study. Aggressive direct forms of antisemitic expressions of hate occur mainly from other pupils. The expression 'shitty Jew' is only one of these.7
Bernstein also mentions some extreme experiences. One expert relates the story of having invited a reporter from a reputable German daily for a Pesach Seder: "She took me aside at a certain moment and asked in a conspiring tone, 'Tell me please, these dark red points on the matza, aren't they the blood of Christian children?' I threw her out."8
Another extreme is philosemitism which also expresses the inability to see a Jew as a normal individual. One woman tells of a German that stopped his car, shouting that he loves Jews. She added: "We were frightened and wanted to run away. It became clear that he wanted to embrace us."9
Many proposals are made by the interviewed to improve the situation and strengthen the fight against antisemitism. Several may be partly effective if they are carried through.
The first part of the study by Andreas Zick, Andreas Hövermann and Silke Jensen of Bielefeld University is more traditional. During spring 2016, 553 Jews were asked to fill out an on-line questionnaire.10 This led to results which are often in agreement with those of the recent major study on antisemitism in twelve EU countries by the Fundamental Rights Agency (FRA).11 In the new report's introduction, the authors says that antisemitism is part of daily life in Germany. It expresses itself as stereotypes, general degradation of Jews and Judaism, open as well as subtle antisemitic prejudices, and pictures in the media.12
In regard to ranking where antisemitism occurs, hatemongering in social media leads the field among the areas where big or very big problems occur. It is closely followed in importance by distorted presentations of Israel in the media and Holocaust inversion, i.e., comparison of Israel's acts with those of national socialism and the Holocaust. Not far behind is antisemitism at demonstrations, antisemitism in discussions — for instance in schools, the workplace or elsewhere — and verbal insults and harassment of Jews.13
The unavoidable major conclusion from the study, even if it is not mentioned in the report, is that normality of Jewish life in Germany doesn't exist. To this one can add that Jews living in Germany should probably give up the illusion that their reality will ever be 'normal' like that of the majority of citizens.
Footnotes: