---
We all know that Obama interfered in Israeli elections, exactly what he/the Democrats blame on Russia in the US 2016 presidential elections…
Dr.Gerstenfeld's article about the second week of the Israeli Election Campaign has not been published anywhere else in English, and posted here with the author's consent.
DOES FOREIGN COUNTRY PLAN TO INTERFERE IN ISRAELI ELECTIONS?
Manfred Gerstenfeld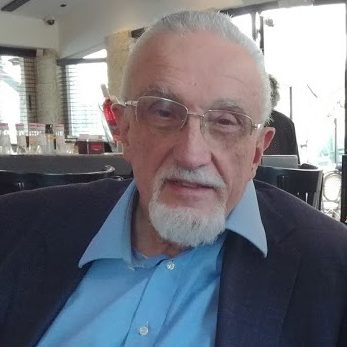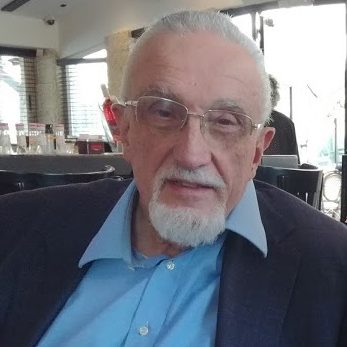 The second week of the election campaign for the 21st Knesset was dominated by a number of unrelated events. Perhaps the most important was a statement by Nadav Argaman, director of the Israeli domestic security service, Shin Bet. At a conference in Tel Aviv he said that an unnamed foreign country was trying to use cyber abilities to interfere in Israel's upcoming elections. He added that he did not yet know the political purpose of such interference.1
State controller Joseph Shapira announced that he would be reviewing how well election authorities protect their system and relevant political parties from hacking. There seem to be two types of threats of cyber interference in an election. One aims to alter the vote count. The other is to use manipulative social media campaigns to support specific candidates.2
Polls continued to be carried out with great frequency. On December 30, 2018, as many as six polls were published. Also from polls since a picture emerged that if elections were held now the Likud will remain the biggest party and may get about the same thirty seats it currently holds. Three parties are contending for second place. Yesh Atid (There Is a Future), the Joint List (a grouping of Arab parties) and Hosen Yisrael (Israel Resilience) led by former chief of staff, Benny Gantz. The latter has still not announced his program in any detail. Each of these parties are expected – according to most polls — to receive at least 12 seats.3 As there is so much competition between the polls, several of them insert additional questions to set themselves apart.
A multitude of parties poll just above or just below the election threshold of 3.25%. This leads to much speculation about who will team up with whom in order to enter the Knesset.
Labour seems to be the party in the greatest trouble. Its chairman, Avi Gabbay, was heavily criticized for the brutal way he ended the joint alliance, the Zionist Union, with Tzipi Livni's Hatnuah (The Movement). There are currently currents which promote the election of a new Labour chair before the Knesset elections. Several MK's openly call for Gabbay to be replaced as polls indicate that Labour has lost approximately half of the 18 seats — out of 24 seats of the Zionist Union — it held in the 20th Knesset.4
On January 7, Netanyahu appeared on television. He said that he had demanded that police allow him to confront former colleagues who agreed to give evidence as state witnesses in corruption cases against him. He revealed that the police had refused his request twice. He was criticized by several other politicians about the broadcast. Resilience Israel issued a statement: "The time has come for leadership that functions for the country's citizens and not for itself."5
As the campaign heats up personal insults will increase. Retired General Yoav Galant took aim at two other retired generals. Galant was Minister of Housing and Construction in the outgoing government on behalf of the Kulanu party. He will now join the Likud. Galant said he knew why former chief of staff Gantz was silent, saying "Thousands of officers who served under him know why he is silent… when you have nothing to say, you stay silent." He then spoke about the possible collaboration of Gantz and former defense minister and chief of staff, general Moshe Ya'alon, saying "It is a collaboration between one without opinion and one without mandates."6 Galant and Gantz may well be competitors for the position of Minister of Defense in a new Netanyahu government.
There were also announcements about candidates who would not run again and those joining parties in the hope of becoming MK's. The only Jewish MK of the Joint List, Dov Khenin, announced that he would not be a candidate again. Another Joint List MK, Hanin Zoabi, from the Balad party, announced that she was leaving the Knesset after 10 years of service. Zoabi has called for the dissolution of the State of Israel to be replaced with either a secular and a Palestinian state or alternatively a binational secular state. Her departure was received positively by various Jewish parties. Former Defense Minister and leader of Israel Beitenu (Israel is Our Home), Avigdor Lieberman, tweeted, "It is good that a senior representative of the fifth column is leaving the Knesset… I wish her all success in Gaza or Beirut."
MK Jamal Zahalka of Balad will also not be a candidate again. He became Balad's leader after his predecessor Azmi Bishara, fled Israel due to suspected collaboration with Hezbollah. Another former Balad MK, Basel Ghattas, is in prison for smuggling cellphones to Palestinian security prisoners while serving in the Knesset.7
The Joint List consists of four Arab parties who ran together to assure that all of them passed the threshold for the 20th Knesset. MK Ahmed Tibi, head of the Ta'al party, has now announced that his party will leave the Joint List.
Parties are also recruiting new candidates. The New Right has announced that Jerusalem Post columnist, Caroline Glick, who came to Israel from the United States, has joined the party. The New Right polls around 8 seats.8
This week was also characterized by the passing of Netanyahu's main mentor in his career. Moshe Arens died at the age of 93. On behalf of Likud he has been Defense minister three times as well as Minister of Foreign Affairs. While Israeli ambassador in the U.S he hired Netanyahu at the embassy. Later he appointed Netanyahu as ambassador to the United Nations.
Footnotes: