---
These European leaders who slobber all over Iranian business deals while turning a blind eye to their geopolitical (Islamonazi driven) goals, are absolute fools…
These are the same morons who, while dissing Hungarian, Polish and Brazilian leaders as 'autocrats' (major projection going on here), all the while they play footsie with Iranian jihadi leaders. It's the same as how they treat the Belgian Vlaams Belang or the Swedish Democrats (which actually divested itself from real bigots) as being too beyond the Pale for rapprochement. However, they find no problem at all in demanding Israel to sit down for a chat with those (including Hamas) who are funding/ordering those who are murdering Israeli citizens.
The attempt by the European Union (EU) to bribe Iran's leaders into compliance with international standards is futile. Iran's terror campaign is not directed only at the West's democratic ally in the Middle East, but also at Europe itself. In June, thanks to Israel, France foiled an Iranian terror plot targeting an event of the National Council of Resistance of Iran near Paris, which was attended by hundreds of dignitaries from Europe, North America and around the world.
Europe's New "Munich": Iran
Iran's terror campaign is not directed only at the West's democratic ally in the Middle East, but also at Europe itself.
"The Iranian regime spends nearly a billion dollars a year just to support terrorism". — Nathan A. Sales, US State Department Coordinator for Counterterrorism, November 13, 2018.
In 1938, the leaders of France and Britain signed the Munich Agreement with Hitler and Mussolini. British PM Neville Chamberlain hailed the agreement as bringing "peace for our time." The weak and blind European governments trusted the Nazi leadership, who were already planning not only the invasion of their neighbors, but also the Holocaust. Today's short-sighted effort by Europe to appease Tehran for profit is simply a replica of its 1938 surrender.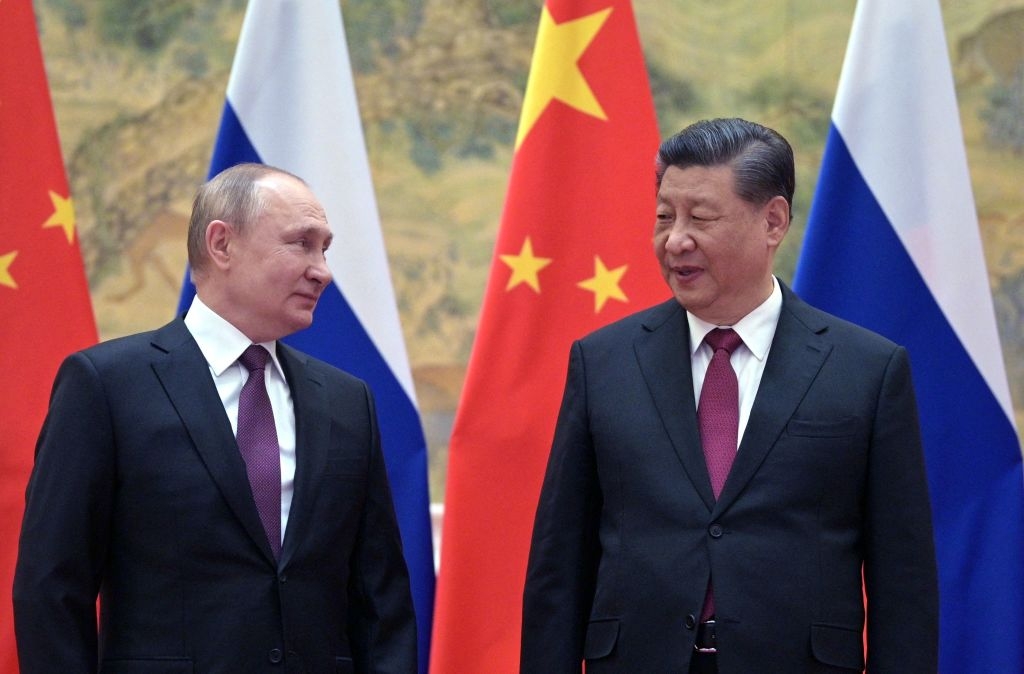 In November, just days after Iran's President Hassan Rouhani called Israel a "cancerous tumor in the region," and while various recent Iranian terror plots on European soil were under investigation, Iranian representatives met with EU foreign policy chief Federica Mogherini in Brussels to discuss nuclear cooperation in the framework of the unsigned, illegitimate "nuclear deal". Pictured: Mogherini shares a tender moment with Rouhani in Tehran on July 28, 2015. (Image source: EPA/Handout from Iran president's office)
In the choice between greed and values, Europe is approaching an existential crossroads with Iran. Europe is both undermining its credibility and surrendering its principles.
For Western governments to defend the interests of businesses is normal. But to betray the Iranian people, who are repressed by their own regime; to undermine Israel's concerns about Iran's all too real threats of annihilation; to beg for an accord that fast-tracks Iran's nuclear weapons capability, and to boycott efforts by the US administration to hold the Iranian regime accountable for its actions — these are not normal. They are lethal.
The Iranian leadership has long called for the destruction of Israel — the country, along with Saudi Arabia, most at risk from a nuclearized and aggressive Islamic Republic. In November, Iran's President Hassan Rouhani, who has been hailed by the media as a "moderate", called Israel a "cancerous tumor in the region." A few months earlier, Iran's Supreme Leader, Ayatollah Ali Khamenei, tweeted similar remarks:
"#Israel is a malignant cancerous tumor in the West Asian region that has to be removed and eradicated: it is possible and it will happen."
In early November, Hamas, one of Iran's terror proxies, fired hundreds of rockets from Gaza into southern Israel. Brian Hook, the US Senior Policy Advisor to the Secretary of State and Special Representative for Iran explained:
"Iran has been providing materiel support to the Taliban since at least 2007. These same rockets have been used by Hamas in the past… we urge all nations, especially the European Union, to move missile sanctions through the European Union so that we can start managing the risk of a regional conflict through missile proliferation".