---
Islamic vigilantism (sharia law based) in the streets of Europe has increased over the past two decades. The recent negative ruling by the ECHR against Elisabeth-Sabaditsch-Wolff's appeal is a contributing factor in the cementing of it in European society…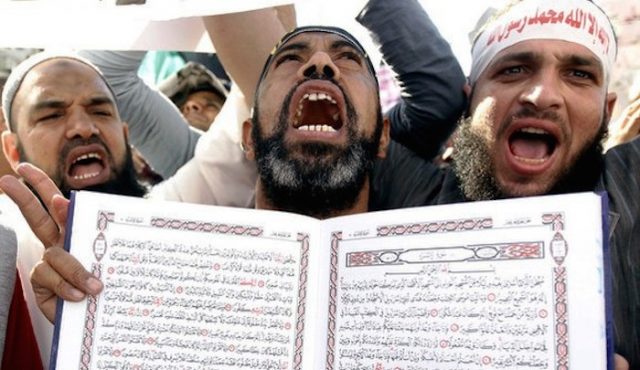 All across Western Europe, state courts, politicians of every stripe, national (politicized) police, and academia have sought, and in great length, succeeded in imposing sharia law upon its citizens under the guise of protection of minorities, tolerance, and social justice. It's an Orwellian farce with huge ramifications for the future of a free Europe, making the Cold War period a walk in the park.
H/T: Dr.Bill Warner
Man who stabbed Irish lecturer, 66, to death outside Paris univerity claims he 'insulted Prophet Mohammed' before being murdered
THE Pakistani man who brutally stabbed to death a Dublin-born lecturer outside a univerity in France this week has claimed the Irishman "insulted" the prophet Muhammad.
English language teacher John Dowling, 66, was knifed 13 times outside Pôle Universitaire Léonard de Vinci in northwest Paris as he left for lunch on Wednesday.
Now 'Alli R.' – the 37-year-old former student student under arrest for the killing – has confessed that he held a personal grudge against the teacher after being kicked out for failing exams last year.
Catherine Denis, the Nanterre prosecutor involved in the case, said Ali harboured an "obsessive resentment" against university chiefs for kicking him out in September 2017.
"He came to France two years ago to join the management school, but did not pass his first year," she said.