---
They deny its terrorism, yet that is in fact what it is…
The District Court arrests man suspected in Uurainen bus attack
THE TUUSULA District Court has arrested a man suspected of an incident on a bus on Tuesday and Wednesday night in Uurainen, Central Finland, according to the bureau on Twitter. There is a suspicion of a man on a commercial flight.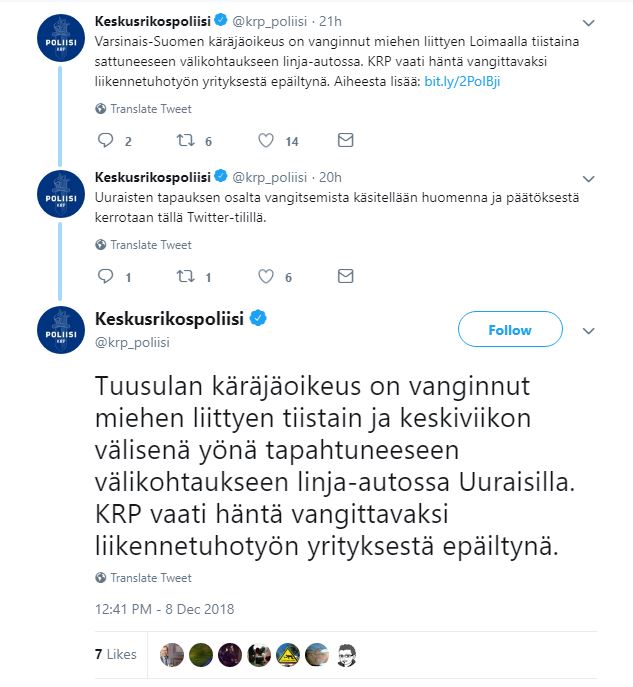 The District Court of Tuusula has arrested a man in relation to an incident between Tuesday and Wednesday night on a bus in Uurainen. The KRP called for him to be imprisoned for attempted traffic endangerment.
Even on Friday, the District Court of Southwest Finland arrested another man suspected of similar work in Loimaa on Tuesday.
Each man is suspected of trying to interfere with the bus in the middle of the trip.
Both have earlier denied their guilt during interrogation.
THE POLICE have told that the cases are not being investigated as suspected acts of terrorism. The men do not seem to know each other.
The police, however, continue to investigate whether there is a link between the two men. You can get up to four years in prison for such an offense. Also the attempt is punishable.