---
And the list goes on and on while Finnish politicians spin like a dreidel…
17-year-old raped two teenage girls – exploited the fear of their victims as well as their ignorance
The lad was convicted for committing as many as five rapes as a young person.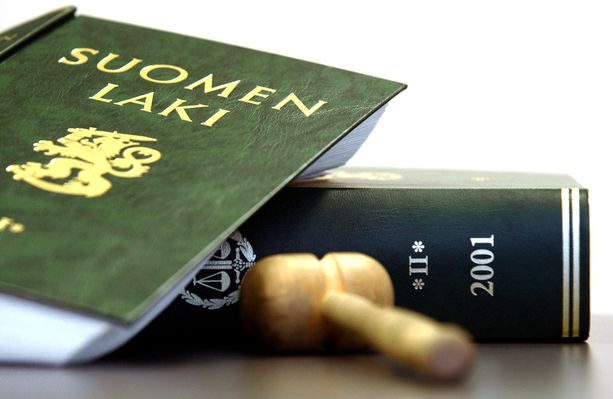 The crimes took place between October 2016 and August last year.
The District Court sentenced a man to two years and four months of imprisonment.
He has not previously been convicted of a crime, but punishment is an absolute imprisonment.
At the time offense the perpetrator was 17 years old. The teenage girls he violated were roughly the same age.
The most serious act in the South Karelia District Court was handling occurred in the man's apartment where the teenage girl had been his guest.
According to the testimony of the victim in court, she had gone to rest on the bed of the accused. The accused had extinguished the lights and came next to lie down.
The young woman continues that next, the accused attempted to kiss  her. She asked him to stop.
The man stopped kissing, but began to undress and then slid by her side. Next, the man, according to the victim, said that she should be silent.
The shouting did not help
The girl asked again for the accused to stop. She said that she didn't want to do anything with him.
In court, the victim told that´regardless of her saying no, he penetrated her with his penis. According to a young woman, she tried to get away from the situation.
Then the girl was completely incapacitated and couldn't defend herself any further. Intercourse ended with ejaculation.
Four other actions were of lesser degrees. They involved sexual penetration with a finger. In these incidents, the young man exploited the defenseless state of his sleeping victims.
In these incidents, there was another minor, a teenage girl aged 16.
The victims testified in court
The District Court of South Karelia considers that all five indictments have been established. Crimes meet the characteristics of rape.
Young women proved themselves in court. The court also heard the accused and two witnesses.
The District Court deemed the report of both victims to be fully reliable. The report of the young women was supported by the second witness and with written evidence.
The written evidence were medical statements, medical reports and WHATSAPP messages.
The man's report is not as trustworthy as the case-law of the District Court. According to the district court, the accused was unable to undermine the the other's evidence.
Compensation of EUR 15 800
At the time of the crime, the youngster was 17 years old, so the punishment was read as five rapes of a young person. The convicted person is an Afghan citizen, but has a Finnish social security number.
The punishment of the man who has recently turned 19 years of age was two years and four months in prison. Imprisonment is an absolute necessity despite the man being a first-timer.