---
Facts not defensible things in Sweden, feelings are…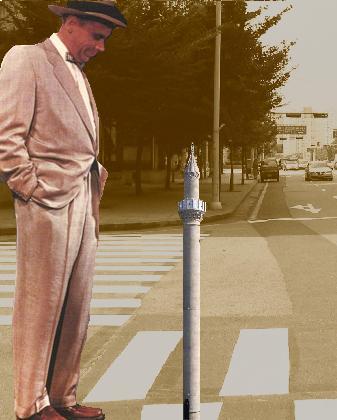 A mosque was allowed to chant the call to prayer from a minaret for the very first time, this SD politician was voicing his dissent of it on Facebook. There was nothing non-factual about the post, Islamonazis most certainly scream out the Islamic war cry before lighting themselves up. A fact. What the Swedish justice dept. is doing, is persecuting someone for speech it doesn't like. Period.
SD's group leader being prosecuted for hate speech
The group leader of the Swedish Democrats in Karlskrona City Council, Christopher Larsson, is charged with hatred against an ethnic group.
This post a post was on the SD's Facebook page.
BLT has previously written that Christopher Larsson was notified to the police after a statement about the minaret in Karlskrona.
[…]
"The post connects the new minaret with terrorist acts. It begins with the phrase "A day of mourning occurs on Friday, when for the first time the chant of Allah is Great (Allahu Akbar) is heard for the first time. The same sentence ' Allah Akhbar ', is what islamalists scream when they explode in the air ', ' he wrote.
According to the prosecutor, Larsson has written an entry that identifies Muslims as worthy of blame by conceiving them as terrorists and as oppressors of women, claiming that their perceptions are medieval.
H/T: Johan