---
Let em' explode…
Staying in a treaty to maintain the fiction of compliance is stupid. Outing the Russkies, and ramping up the stakes is the only way to get them back into compliance mode. Deploying nukes in direct violation of the INF is a deal breaker. Moral posturing be damned…
Bolton faces tense talks with Russia over nuclear treaty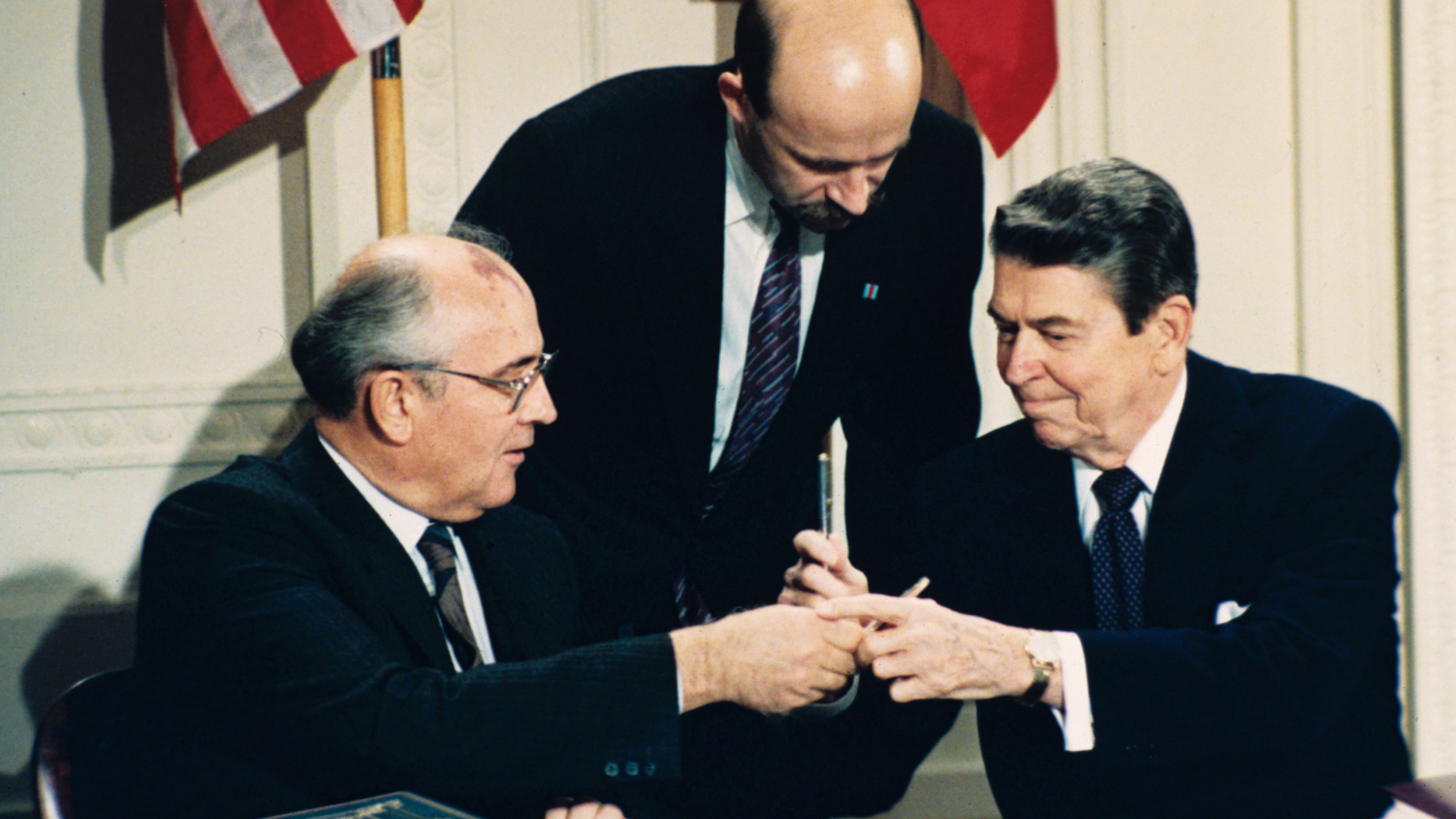 MOSCOW – U.S. National Security Adviser John Bolton faces two days of high-tension talks in Moscow beginning Monday after President Donald Trump announced his intention to withdraw from a landmark nuclear weapons treaty.
Trump's announcement that the United States would leave the Intermediate-Range Nuclear Forces, or INF, treaty brought sharp criticism on Sunday from Russian officials and from former Soviet President Mikhail Gorbachev, who signed the treaty in 1987 with President Ronald Reagan.
Trump said Russia has violated terms of the treaty that prohibit the U.S. and Russia from possessing, producing or test-flying ground-launched nuclear cruise missiles with a range of 500 to 5,500 kilometers (300 to 3,400 miles).
Russia has repeatedly denied allegations that it has produced and tested such a missile.
Deputy Foreign Minister Sergei Ryabkov was quoted as telling state news agency Tass that leaving the treaty "would be a very dangerous step."
[…]
Trump's decision could prove controversial with European allies and others who see value in the treaty, said Steven Pifer, a former U.S. ambassador to Ukraine and now a senior fellow at the Brookings Institution who focuses on nuclear arms control.
"Once the United States withdraws from the treaty, there is no reason for Russia to even pretend it is observing the limits," he wrote in a post on the organization's website. "Moscow will be free to deploy the 9M729 cruise missile, and an intermediate-range ballistic missile if it wants, without any restraint."
In the past, the Obama administration worked to convince Moscow to respect the INF treaty, but made little progress.
"If they get smart and if others get smart and they say 'let's not develop these horrible nuclear weapons,' I would be extremely happy with that, but as long as somebody's violating the agreement, we're not going to be the only ones to adhere to it," Trump said.
NOTE: I had a little Twitter exchange with Pifer yesterday/today, he's miffed over my slamming the Brookings Institute for being funded by Qatar.
If you want to have your work taken seriously, being connected with the Brookings Institute is a step backward. Regardless of your assurances of vetting, it's well known that Qatar launders its foreign policy through your organization.
I call it the Eason Jordan effect. The former CNN head admitted in 2003 that it withheld news on events in Iraq for fear of what might happen to their Iraqi stringers. Being in bed with a tyrannical or totalitarian regime comes at a cost, and withholding the true cost from its western readers was a failure in real journalism. What Brookings does is lie through its teeth about its relationship with the government of Qatar, in that they hold no quid-pro-quo arrangement with them.
Steven Pifer: "Qatar donors to Brookings are vetted & publicly declared"
Me: Bullsh*t.