---
I didn't realize until yesterday that Jamal Khashoggi was the author of this notorious 1988 Arab News article of him tooling around Afghanistan with Osama bin Laden and al-Qaeda co-founder Abdullah Azzam. He's just a democrat reformer journalist holding a RPG with jihadists.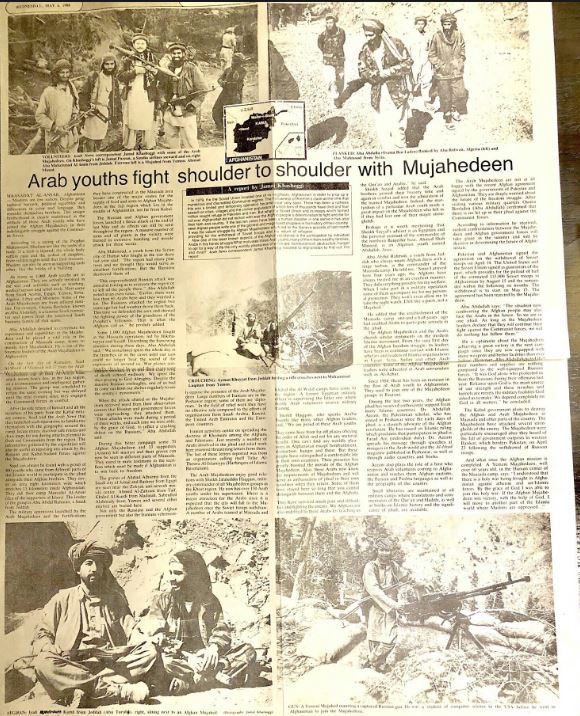 MEDIA CLAIMS FACTS ABOUT KHASHOGGI'S TERROR TIES ARE"CONSPIRACY THEORIES"
The media's current definition of a conspiracy theory is any fact that it doesn't like. Its definition of a fact is any conspiracy theory that it agrees with.
President Trump being a Russian agent is a "fact". While the fact that Jamal Khashoggi was tied to terrorist is a "conspiracy theory".
This began with Don Jr. retweeting national security expert Patrick Poole. Poole had cited a propaganda piece by Khashoggi touting his old friend, Osama bin Laden.
And the media, which keeps lying and claiming that Muslim Brotherhood member Jamal Khashoggi is a martyr for secular free speech or something, scrambled to attack it by calling it a conspiracy theory.
Except that it's the actual article that Khashoggi wrote. Poole put up an image of the actual article. How does one call that a conspiracy theory?
Just watch CNN do it.
Donald Trump Jr. retweeted an unsubstantiated claim on Friday insinuating missing Saudi journalist Jamal Khashoggi is a terrorism sympathizer — a move that comes as the administration of his father, President Donald Trump, faces pressure on how to respond to the journalist's disappearance…
CNN calls it "unsubstantiated" because whatever tattered shreds of journalistic standards still lingering at the network won't allow it to so far as to call it false.
"Unsubstantiated" is a weasel word that CNN is using to get the same effect.
The series of tweets that Trump Jr. retweeted Friday included a post by Patrick Poole, who according to his Twitter profile is a national security and terrorism correspondent for PJ Media, a conservative-leaning collaborative news and commentary blog formerly known as Pajamas Media.In his tweet, Poole shared images of a decades-old newspaper article written by Khashoggi about the mujahedeen.
"On his Twitter profile" is another way of suggesting shadiness without ever being able to prove it.