---
The professionals always have to stay alert for terrorist attacks coming from whichever direction, lots of nut-jobs these are on the loose… 
Politicians, however, keep making their job that much more difficult.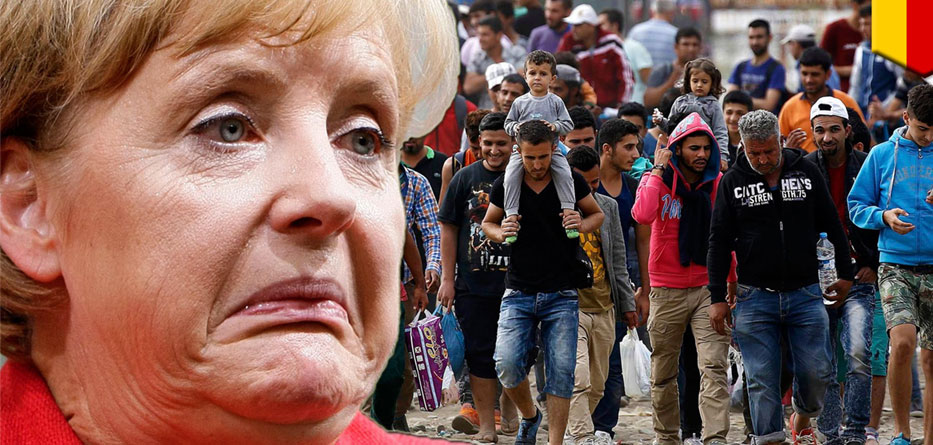 German intelligence foiled 2016 Islamic State terror attack
Intelligence officials in Germany thwarted a 2016 attack that was planned by the "Islamic State" militant group. A couple who traveled to Syria was said to be trying to send teams of militants back to Germany.
Three teams of "Islamic State" (IS) terrorists were to have traveled to Germany in 2016 to prepare for and carry out a devastating attack — with the target possibly a music festival.
A man, Oguz G.,  and woman, Marcia M., who traveled to Syria in autumn 2015 to join IS were to have played a central role in the attack.
From IS' then-de facto capital of Raqqa, Marcia M. — who was herself a convert to Islam — tried to recruit women in northern Germany to marry IS members so that they could be granted permission to enter Germany. However, one of the women who was contacted was an informant for Germany's domestic intelligence agency, the Federal Office for the Protection of the Constitution (BfV), who alerted authorities.
Details of the case emerged after an investigation by the German broadcasters ARD and WDR, as well as the Süddeutsche Zeitung and Zeit newspapers. The case was confirmed by the German Federal Prosecutor's Office.