---
What once was common sense, now has to be reiterated…
This is what she's referring to: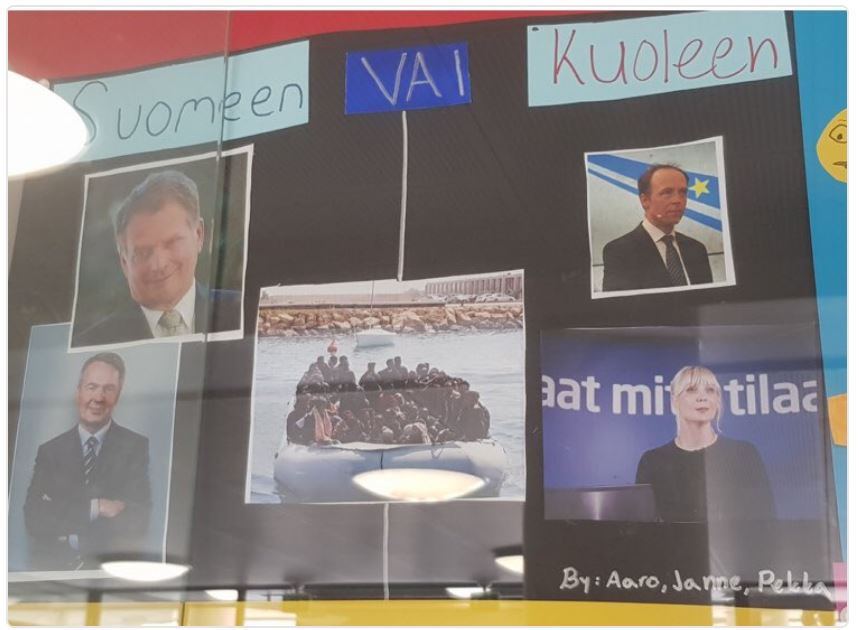 Schools should not be politicized against a party
Several students have contacted me and told me how school teachers are fuelling and encouraging hatred towards democratically elected parties and politicians. In particular, during the presidential election, I received such feedback from both students and parents. In times past, totalitarian societies tried to brainwashing young children towards a certain political ideology. Schools should not politicize students against the Finns party.
Yet another manifestation of the atmosphere in our schools, the only thing the school's adult staff and the deputy mayor are worried about is the picture that I published. They demanded leaving the workplace be, and wondered why I published the picture on Twitter. FYI this photo is public with first names, as well as on my Twitter account.