---
They've made their mark, in spite of all of the elitist opposition arrayed against them…
Does the WSJ ever mention the Democrat (Jackass) Party as "having its roots in slavery" when referring to them?
Sweden Moves to the Right in an Election Shaped by Immigration
An anti-immigration party is heading for its best result ever in Sunday's vote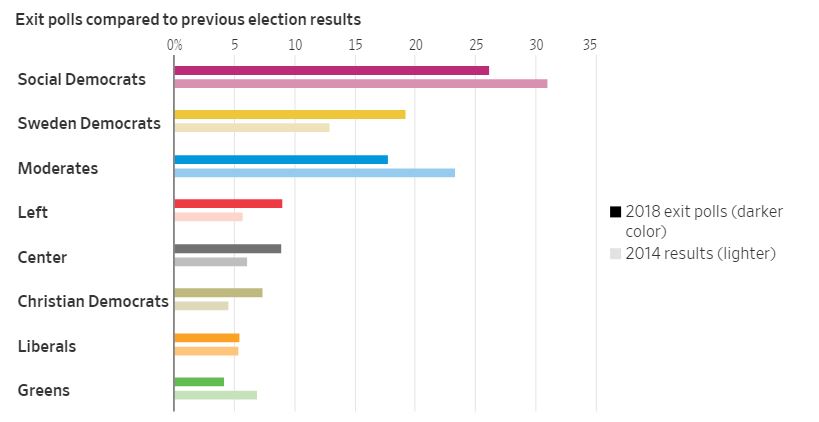 Sweden became the latest European country to shift to the right on Sunday as immigration continues to reshape the continent's political landscape.
A right-wing party with roots in neo-Nazism garnered an estimated 17.6% of ballots cast in Sunday's election, according to a count of the vast majority of constituencies. It was the best-ever showing for the Sweden Democrats, and it leaves the composition of Sweden's next government uncertain.
The vote means that Sweden, a longstanding model of stability and one of the world's wealthiest nations, is now facing a fractured parliament and unpredictable coalition negotiations.
The party's performance followed an uncharacteristically strident electoral campaign centered on immigration and crime, subjects previously considered taboo in a country known for the civility of its political debate.