---
The little Frenchman is a traitor…
Orban, Salvini Attack Globalist Macron as 'Leader of Pro-Migration Parties'
Conservative Hungarian Prime Minister Viktor Orbán and populist Italian Interior Minister Matteo Salvini have attacked globalist French President Emmanuel Macron as "the leader of pro-migration parties in Europe today".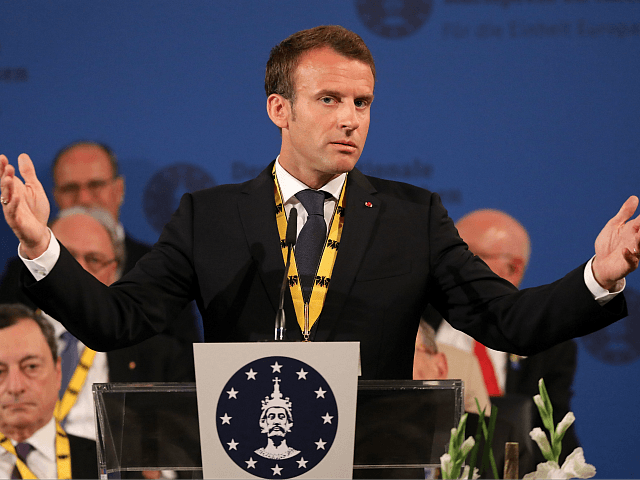 At a joint press conference in Milan, Italy, on Tuesday, the two pro-sovereignty politicians singled out former Socialist party member Macron as their political enemy when they announced they are forming an anti-mass migration front ahead of European Parliament elections to challenge his vision for the European Union.
"He leads the European force that backs migration, he's the leader of those parties who back migration to Europe, and on the other side there's us who want to stop illegal migration," said Prime Minister Orbán, according to Politico.
The Hungarian premier added that he believed Macron, who has yet to join a European Parliament group, wants to "blow up" the centre-right European People's Party to which Mr Orbán belongs "in the same way he has done with the French party system".