---
The statist's lust for funding is insatiable, their reflexive use of coercion to institute their tyrannical designs are legion.
Once you embrace statism, all other seemingly impossible encroachments on individual liberty are on the table. I've debated many online about statism, liberty, and few ever admit to the former's overreach, its penchant for imposing the will of the few upon the many. Tracking your every move by GPS satellite in order to raise money is a gross violation of the free movement principle, but then again so is the arbitrary stopping of people willy nilly and forcing them to blow through a tube to check their alcohol intake. No probable cause necessary, just what they might be doing is enough to stop them.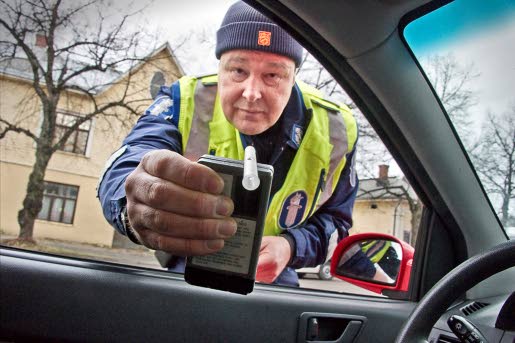 Road fees in Finland's future?
And then to the Turku-based newspaper Turun Sanomat, that features a story on how the Research Institute of the Finnish Economy ETLA has made a case for introducing road tolls in Finland. A brief from the think tank says that Finland could keep up with rising transport infrastructure by "preparing a road toll system based on a modern positioning technology".
ETLA argues that the shift to electric cars in Finland will take away tax revenue from motor fuel sales. In preparation for this loss of income, the think tank says the next government should start laying the groundwork for a toll system that would pinpoint congestion.
"The market share of electric vehicles is just a few percentage points now, but the situation will be very different in just ten years' time," ETLA research director Niku Määttänen tells the Lännen Media syndicate. "The money generated by road fees could be used to improve the public transport system."
The paper writes that Transport Minister Anne Berner made a similar appeal for road tolls to be rolled out about two years ago. Her plan at the time was to tie the fees to the establishment of a transport network company that would sell customers a time-based "right to road use". The cost of the right would have been determined by a vehicle's CO2 emissions or the amount of kilometers driven.