---
Let there be no doubt in your minds, once Islam becomes a noticeable feature in your area, any criticism of it will bring the full weight of the law down upon your heads, we're already seeing that in the West…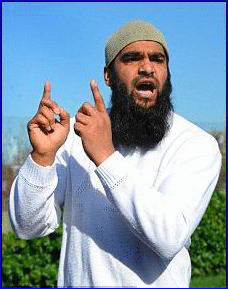 There's no difference in how the Indonesian government is treating this woman and the UK government 's treatment of Tommy Robinson over the years. None.
Indonesia woman irked by mosque noise on trial for blasphemy
Indonesian prosecutors have demanded an 18-month prison term for a woman who was charged with blasphemy after she complained about the volume of a mosque's loudspeakers.
The ethnic Chinese defendant, Meiliana, 44, was arrested on May 18, about two years after her case triggered a riot in Tanjung Balai, a port town in North Sumatra province.
A spokesman at the local prosecutor's office, Sumanggar Siagian, said Tuesday the sentencing demand for Meiliana was made at the District Court in Medan, the province's capital, on Monday.