---
Dr.Gerstenfeld's article was published in the Jerusalem Post, and republished here with the author's consent…
Israeli Masochism and Dutch H

ypocr

isy
Manfred Gerstenfeld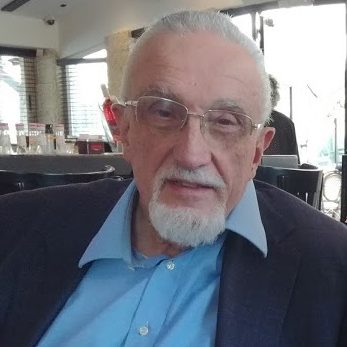 There are radical cultural differences in how countries, even democracies, teach their past. I learned much at school in the Netherlands about the Dutch Indies — later Indonesia – which was then still a colony. Yet we were not taught at all about the Java war in the mid-nineteenth century when the Dutch military killed two hundred thousand locals, tens of thousands of whom were civilians.
In contrast, my eldest grandson attended a Jerusalem high school and was asked to write about the 1948 Deir Yassin massacre. During intense fighting about 200 Arabs, including civilians, were killed by Irgun Zwai Leumi fighters. The atrocities were greatly exaggerated for political reasons by both Jews and Arabs. Why was my grandson given this assignment? Deir Yassin was not typical of the way Israel fought a war of survival.
Many extreme Dutch war crimes were hidden or minimized in history teaching in the Netherlands. I learned a bit about the 1873-1914 war in Atjeh in the Dutch Indies. The colonizers killed an estimated one hundred thousand locals and wounded half a million.
Hendrik Colijn was a lieutenant there. He would later become Dutch Prime Minister five times. In November 1894 he wrote to his wife that in line with general policy he had ordered his soldiers to kill nine women and three children who asked for mercy. This is just one example among many.
In 2017 the Dutch-Swiss historian Rémy Limpach published an 870 page book about Dutch war crimes that took place in the two so–called "police actions" in 1947 and 1948 in the Dutch Indies against independence g fighters and criminal bands. He concluded that Dutch war crimes there were structural and not incidental as had been claimed before. The book gives many examples of the Dutch committing arson, torturing and shooting prisoners, as well as killing women and children. It received several reviews but there were no major reactions in Dutch society.
In the late 1960's a young Dutch historian, Cees Fasseur, was officially charged to investigate these "police actions". He later admitted the superficial nature of the research. Only now, when all Dutch perpetrators are dead or very old, has a major study on the decolonization period been started.
Over numerous decades hardly anybody cared about Dutch war crimes. Dutch captain, Raymond Westerling, was in charge of "pacifying" parts of the island of Sulawesi. In 1974 he told a journalist over a glass of diluted whisky that he had court–martialed 350 captives and executed them personally. Since 1971 Dries van Agt, later to become Dutch prime minister, was Dutch Minister of Justice. No action against Westerling was taken. Van Agt is the Netherlands' main anti-Israel inciter.
An interview with Westerling in which he admitted war crimes was filmed in 1969. All Dutch TV stations refused to broadcast it. It was finally shown in 2012.
In 1987 historian Ad van Liempt wrote an article about a mass murder that resulted in 364 Dutch Indian dead. He told me that there were no reactions. In 1997 he wrote a book, The Train of Corpses which tells how the Dutch starved to death close to half of the dutch indian captives being transported in a train. Van Liempt told me that many found it scandalous that he wrote a book about it. A filmmaker I know made a movie in 1995 about the Dutch army's mass killings of hundreds of men in the village of Rawagede. He told me that the locals mentioned that similar crimes had happened in nearby villages.
In his 2013 book, My Promised Land, Ari Shavit tells the story of an alleged intentional killing of Arab civilians by Israeli forces in July 1948 in Lod. Three Israeli academics, Martin Kramer, Efraim Karsh and Benny Morris debated Shavit's claims. None of the three consider his version to be accurate.. The New Yorker pre–published a shortened version of Shavit's chapter. The editor could have filled a year's worth of issues with murderous Dutch crimes that took place in Indonesia around the very same years.
In 1995 Dutch UN soldiers fled to the Croatian capital, Zagreb, from the Bosnian Muslim village of Srebrenica they were protecting. In a genocide the occupiers, Bosnian Serbs killed 8 000 Muslims. A Dutch court found the Netherlands partly responsible for hundreds of the murders. Dutch historian, Henri Beunders, wrote that while the Bosnians were standing up to their knees in blood, Dutch soldiers in Zagreb were standing up to their ankles in beer, being applauded by their crown prince, Prime Minister and Minister of Defense, who all knew about the knee-high blood.
During a battle in Afghanistan near Chora in 2007, Dutch soldiers killed an estimated fifty to one hundred civilians.The Dutch government admits that it does not know how many civilians have been killed by its planes and helicopters between 2006-2010 in the Afghan province of Uruzgan.
In 2018 the Dutch government admitted that its planeskilled civilians in the war against ISIS in Iraq and Syria. While the U.S, the U.K and Australia have provided information about the killing of civilians in this war, the Dutch refuse to do so.
The Dutch hypocritical culture of dealing with theirmajor black spots in the past greatly contrasts with the Israeli masochistic culture of stressing what they have done wrong, which pales next to Dutch crimes. In this culture fits that successive Dutch governments have obstinately refused to admit the huge failures of their government in exile in London during the Second World War toward the persecuted and murdered Dutch Jews. All other Western European countries, including Monaco and Luxemburg have done so. Several of them have also apologized to their Jewish citizens.
Footnotes:
[1]Manfred Gerstenfeld interviewt Frank van Vree, "Hoe Nederlands collectieve Oorlogsherinnering zich ontwikkelde", Aleh, ….. 2018.
2 https://://historiek.net/hendrikus-cohttpslijn-premier-crisisjaren/69176/
3 www.nrc.nl/nieuws/1998/06/18/colijn-en-de-koloniale-oorlog-7403557-a1118402
4 www.groene.nl/artikel/de-excessennota-moet-opnieuw
5  Rolf Boost, "Westerling spreekt voor de laatste maal: Ik was geen luitenant Calley," Panorama, 1971.
6  www.ad.nl/binnenland/kapitein-westerling-geeft-oorlogsmisdaden-1947-toe~ab110a1b/
7  Manfred Gerstenfeld interviews Ad van Liempt, "Onvermoeibaar op zoek naar Feiten," Aleh, April 2018: Ad van Liempt, 'De massamoord van Galoeng Galoeng', in: bijlage Vrij Nederland, 31 January 1987.
8 Manfred Gerstenfeld interviews Ad van Liempt, "Onvermoeibaar op zoek naar Feiten", Aleh, April 2018.
9 Personal communication Alfred Edelstein.
10  https://mosaicmagazine.com/essay/2014/07/what-happened-at-lydda/
11 www.newyorker.com/magazine/2013/10/21/lydda-1948
12 www.reuters.com/article/us-warcrimes-bosnia-srebrenica-idUSKBN19I0XZ
13  http://retro.nrc.nl/W2/Lab/Srebrenica/130796opi.html
14  www.telegraaf.nl/nieuws/2168198/defensie-aangeklaagd-om-slag-bij-chora
15  www.volkskrant.nl/nieuws-achtergrond/onbekend-aantal-afghaanse-slachtoffers-door-nederlandse-bommen~b163fec0/
16  https://www.rtlnieuws.nl/nederland/gevolgen-van-vernietiging-is-door-nederlandse-bommen-blijven-geheim