---
This article is an extended version of what appeared yesterday in Algemeiner, and posted here with the author's consent.
Guidelines for A

stute

Antisemites in the UK Labour Party
Manfred Gerstenfeld and Irene Kuruc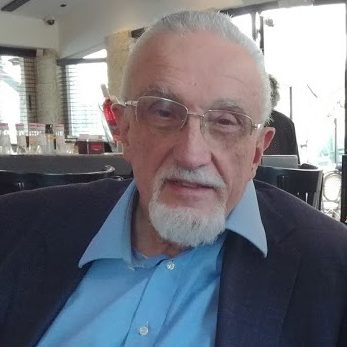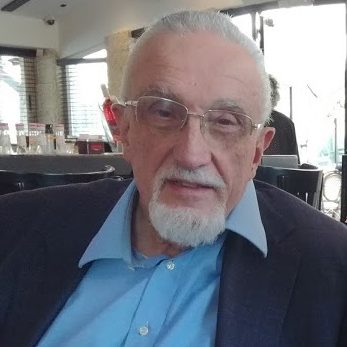 Each new major move of the British Labour Party in regard to antisemitism strengthens the probability that as long as Jeremy Corbyn is its leader, the party will not seriously combat the many expressions of Jew-hatred and anti-Israel incitement by its members. This is because Corbyn is a prominent part of the antisemitism problem.
For years, Corbyn has been close to a variety of antisemites. He has called the terrorist organizations Hamas and Hezbollah his "friends." As soon as he became party leader, he promoted antisemites to senior party positions. Corbyn's closest recent contact with a Jewish group was his participation in a 2018 Passover Seder with the extreme anti-Israel group, Jewdas. This organization called Israel a "steaming pile of sewage which needs to be properly disposed of."
Jonathan Arkush, a former president of the British Jewish umbrella body, the Board of Deputies, has claimed that Corbyn holds antisemitic views. He noted that the Labour leader had served as chairman of the Stop the War organization which is known for some of the worst anti-Israel discourse.
The latest Labour manipulation concerns the definition of antisemitism as accepted by its National Executive Committee (NEC). In 2016, Corbyn said that Labour was accepting the definition of the International Holocaust Remembrance Alliance (IHRA). This text is widely accepted internationally, including by the UK government. Instead, the Labour NEC accepted its own definition and guidelines – a confused text which can be interpreted and manipulated in many ways.
Thereafter a veteran Jewish Labour parliamentarian and former minister Dame Margaret Hodge called Corbyn to his face an "antisemite and racist." Complaints concerning antisemites are often not dealt with for a long time. Shortly after MP Hodge's statement however, upon the initiative of the party's Executive Director of Strategy and Communications — a Hamas supporter — Seumas Milne, she was told that she faced disciplinary proceedings.
Thereupon Hodge published an article in The Guardian in which she wrote: " I confronted Jeremy Corbyn in parliament and told him to his face what I and many others are feeling. Under his leadership the Labour party is perceived by most Jews, thousands of party members and millions of members of the public an antisemitic, and therefore racist, party. As our leader, he is now perceived by many as an antisemite."
In the discussion on the party's definition, Jewish Chronicle editor, Stephen Pollard, stated that Labour had now "formally adopted a position that allows its members to be antisemitic." Indeed astute antisemites can study the guidelines to see which hateful remarks against Jews and Israel allow them to remain party members.
Jon Lansman is a NEC member and founder of the extreme left Momentum Group of Corbyn supporters. He wrote in The Guardian that Labour has set a gold standard for political parties with this new definition. No novelist could have invented this absurd scenario: a party internationally known for a miserable record in dealing with antisemites in its ranks claims to be at the world's forefront in defining antisemitism.
Labour MP Ian Austin said: "The leadership of the Labour Party seems to believe it knows more about antisemitism than the Jewish community." There is massive criticism by Jewish organizations, rabbis and others of Labour's new definition of antisemitism. The Jewish Labour Movement (JLM), by far the largest Jewish body within the party, may even sue Labour over this definition. After the huge criticism the NEC has stated that it will have discussions with Jewish organizations about the definition's text in the coming months. This is another absurd attitude as they have already received so many negative comments from the Jewish community.
In April, in a highly emotional meeting in the House of Commons, MP Luciana Berger, the parliamentary chair of the JLM, said: "In 2018 antisemitism is now more common place, more conspicuous and more corrosive within the Labour Party." She added "They have said that I am Tel Aviv's servant and called me a paid up Israeli operative. Essentially, this is antisemitism of the worst kind, suggesting that I am a traitor to our country." According to the IHRA definition this accusation is antisemitic. The same conclusion is not clear when reading the Labour definition.
In the UK, it is common practice to deal with racism and antisemitism according to the MacPherson principle, which says that a minority can itself define what is considered racism. Labour's definition of antisemitism is the first major departure from this principle, given that leading Jewish organizations greatly disagree with the party's definition. There is already a legal opinion that the Labour definition of antisemitism is in breach of the UK Equality Act.
As far as can be seen, the new definition does not cover the item from the IHRA definition, which states that it is antisemitic to say that Israel's existence as a state is a racist endeavor. Nor is it clear that comparing Israel to a Nazi state –– as included in the IHRA definition –– is a binding part of the Labour guidelines.
While Jeremy Corbyn is the lead problem in the antisemitism debate, his influence and appointments have impacted on large parts of the Labour party. A poll showed that whitewashers of the antisemitism problem are in the majority among the party's members. The initial discussion as to what extent Corbyn is an antisemite is now moving toward a debate as to whether the Labour party is antisemitic. Pollard wrote: "Labour is now an institutionally antisemitic party and this has been a conscious strategy pursued by Mr. Corbyn and his acolytes."
Recently, Labour has succeeded in making yet another contentious appointment: Gordon Nandell, a leading left-wing lawyer, has been hired to oversee its disciplinary process. There have since been many revelations of his links to the party's hard–left and activists involved in antisemitism issues.
All this is the more worrying, as a number of recent polls see the Labour party as well ahead of the Conservatives among voters. That could mean that Corbyn would be the UK's next Prime Minister, possible extending Labour's antisemitism problems to the British nation.