---
It was originally published in the Jerusalem Post, and republished here with the author's consent…
CAN

LABOUR STAMP OUT

ANTISEMITISM

AS LONG AS CORBYN IS ITS LEADER?
Manfred Gerstenfeld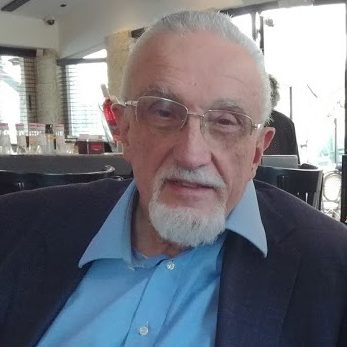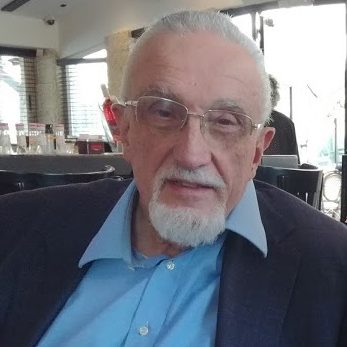 Recently the Deputy leader of the Labour Party, Tom Watson admitted that the antisemitism problem within the Labour party has deteriorated in the last year. In a message to the Jewish Labour Movement he said the problem was not "just with individual cases of antisemitism" but with "wider patterns of association." Watson mentioned that he was ashamed that antisemitism was "ignored or minimized or excused" by some Labour members.
Watson's statement begs the question whether the party can overcome antisemitism as long as Jeremy Corbyn is its leader. This has been doubtful for a long time. There are many indications that Corbyn is highly uninterested in the subject. In addition he has for years been far too close to various antisemites. Finally, when he became party leader he promoted antisemites. A series of events in the last three months show that Corbyn is far too much part of the antisemitism problem to reasonably expect a decent solution.
Labour has said that it wants to deal with the majority of the antisemitisn complaints by the end of July. The party appointed a leading Jewish lawyer to oversee its disciplinary process – Gordon Nandell. There have been many revelations of his links to the party's hard left and activists involved in antisemitism issues. Upon these disclosures, Jewish Labour MP, Luciana Berger asked the party's national executive committee "to review the appointment." She tweeted: "This individual had made worrying statements on social media and was identifiably connected to organizations and individuals that seek to deny the anti-Semitism problem. We were ignored." She also said that she "had no faith in how the party was going to tackle antisemitism
In March 2018, Corbyn said that since he had become party leader there have been 300 complaints of antisemitism. He added that 150 people have either been expelled or resigned. Corbyn stated the backlog of complaints to be 60 cases. The Daily Mail reported a backlog of 74 cases and added that MP John Mann said he knew of another 130 complaints. One source in Labour told the paper: "Many of these cases include the most shocking and blatant anti-Semitism that would make even a committed Nazi blush."
In April, a highly emotional meeting took place in the House of Commons. During this meeting, Berger, who is the parliamentary chair of the Jewish Labour Movement said that "in 2018 antisemitism is now more common place, more conspicuous and more corrosive within the Labour Party." She added "they have said that I am Tel Aviv's servant and called me a paid up Israeli operative. Essentially, this is antisemitism of the worst kind, suggesting that I am a traitor to our country." Berger received a standing ovation. Corbyn at that moment, walked out of the Chamber.
Also other Jewish Labour MPs spoke there. Ruth Smeeth, said that she had fallen victim to attacks "from within the Labour family." MP Ivan Lewis said he was convinced that "Mr. Corbyn was not an antisemite himself." He added "his leadership has attracted new members whose antisemitism is pernicious and exposed long standing members whose use of antisemitic language and imagery is shocking."
MP Louise Elman, remarked that "it was a fallacy to believe that people who profess to be antiracist cannot be antisemitic." MP Dame Margaret Hodge observed she "felt like an outsider in Labour." She added: "I have never felt as nervous and frightened as I feel today at being a Jew." She went on to say that "it feels as if my party has given permission for antisemitism to go unchallenged." MP Alex Sobel quoted what was posted about him on a Facebook page: "why is this Jewish Zio-Nazi speaking in the English parliament."
During that debate, MP Mann who is not Jewish, said that the far left Momentum group –– Corbyn's main supporters in the party –– were "targeting Jewish members of the parliamentary Labour party because they are Jewish." He mentioned that his wife was sent a dead bird via the post from a Labour Marxist antisemite. His wife was also threatened by a leftist antisemite with rape.
Cobyn's closest relationship in recent months with Jews was with the extremist anti-Israeli group Jewdas. He participated in their Passover seder. This organization called Israel a "steaming pile of sewage which needs to be  properly disposed of."
In April, the heads of the Jewish Leadership Council (JLC) and the Board of Deputies (BoD) met Corbyn. Afterwards they said that he had failed to agree to any of their requests regarding tackling antisemitism. In May 2018, Jonathan Arkush, outgoing President of the BoD, the umbrella organization of British Jewry – claimed that Corbyn held antisemitic views. He mentioned that the Labour leader had been chairman of the Stop the War organization which is known for some of the worst anti-Israel discourse.
All these developments over the past few months have come on top of two years of the party's procrastination on the antisemitism issue and a botched investigation into this hatred by Shami Chakrabarti, since then Baroness Chakrabarti. There were also many empty promises about dealing with antisemitism by Corbyn as well as appointments to important party positions of the antisemite Ken Livingstone and the Hamas supporter Seumas Milne. Before becoming party leader Corbyn had called Hezbollah and Hamas his friends, inviting them to the House of Commons. He also financial support and attendance at meetings of an NGO headed by Holocaust denier Paul Eisen.
In future, developments can become even more problematic. The Conservative government of Prime Minister Theresa May, is handling the crucial Brexit negotiations with European Union poorly/ It can thus not be excluded that Corbyn will be the next Prime Minister of the UK.