---
Though shalt not mock the grand poobah…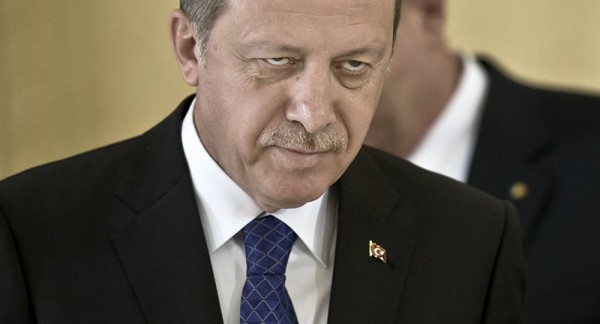 Anadolu said the four had been "arrested … in the course of an investigation into a sign containing defamation of Erdogan".
Four Turkish graduates arrested over Erdogan cartoon – state news agency
ISTANBUL (Reuters) – Four recent graduates of a top Turkish university have been arrested for displaying a cartoon mocking Turkish President Tayyip Erdogan at their graduation ceremony, according to the state-run Anadolu agency.
The Middle East Technical University students in the July 6 ceremony in Ankara made and carried a long banner printed with a cartoon of animals whose faces resembled Tayyip Erdogan, entitled "The World of Tayyip".
Originally published by a popular satire weekly magazine, the cartoon was the subject of a defamation lawsuit by Erdogan 12 years ago, when he was Turkey's prime minister. However, an Ankara court dismissed the case, saying the cartoon was within the limits of freedom of speech.