---
64-year-old convicted of satire about Islam on Facebook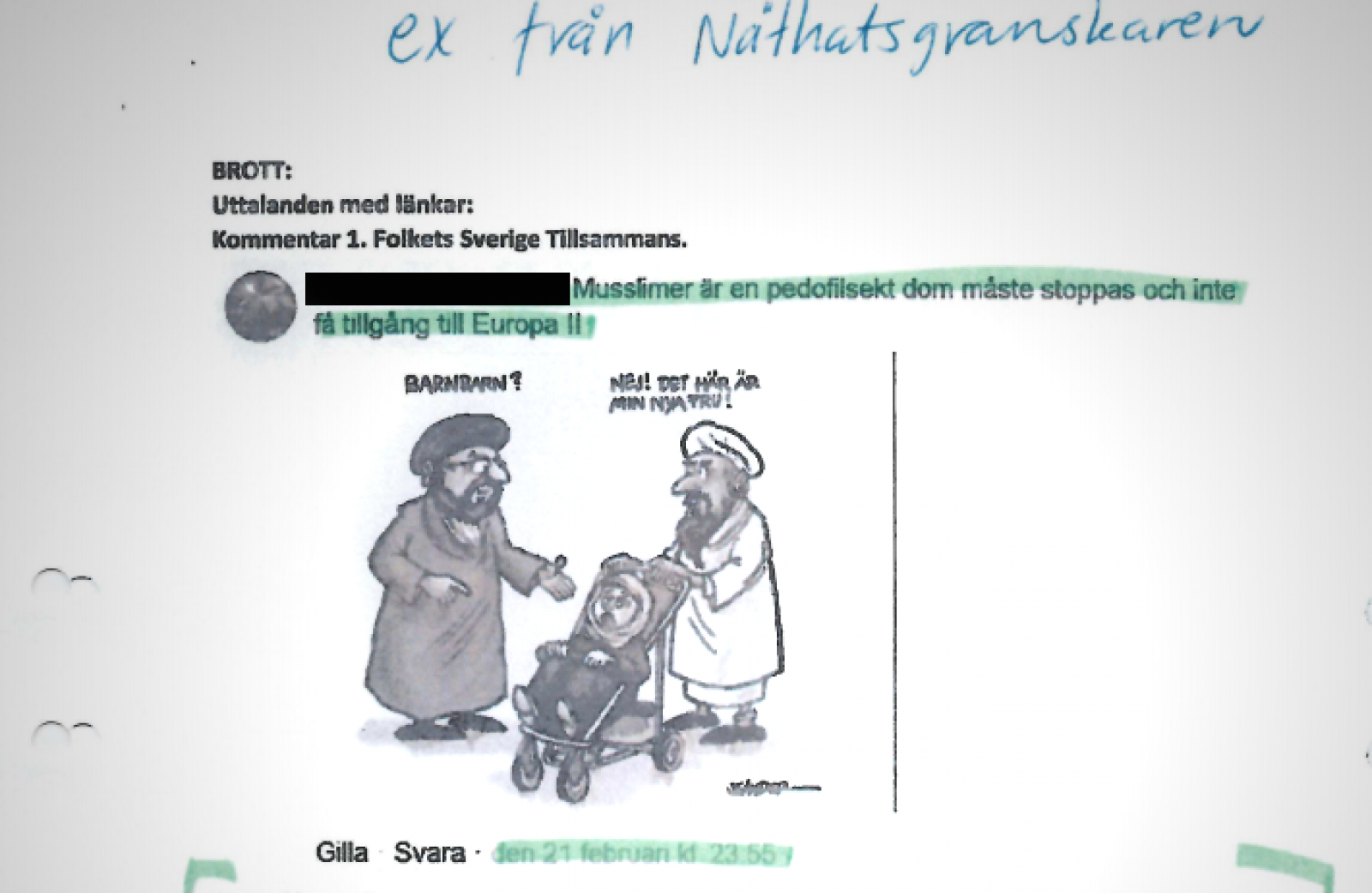 CREATE & CORRECT. A 64-year-old man in Skåne Hörby was reported by the Näthats Examiner after posting a satire image about Islam on Facebook. Now the man is sentenced to a fine for the breach of opinion against the public.
The satir image was drawn by the cartoonist Jan-Erik Ander and shows two men with beard and turban. One man is holding a pram with a small child, and the other asks: "Grandchild?"
– No, this is my new wife! the man answers the baby carriage.
The 64-year-old man posted the image in a closed Facebook group on February 21, 2017, where users discussed the childhood pointers in Islam. In a comment to the picture, the man wrote that Muslims were "a pedophile, they must be stopped and no access to Europe".
The report was filed in October by the tax-funded Network Inspector. The police investigated the 64-year-old after consulting his "contact person" Robin Enander on the Left-wing Legal Affairs Front.
In hearing at the police station in Hörby, the man acknowledged the facts, but denied crimes.