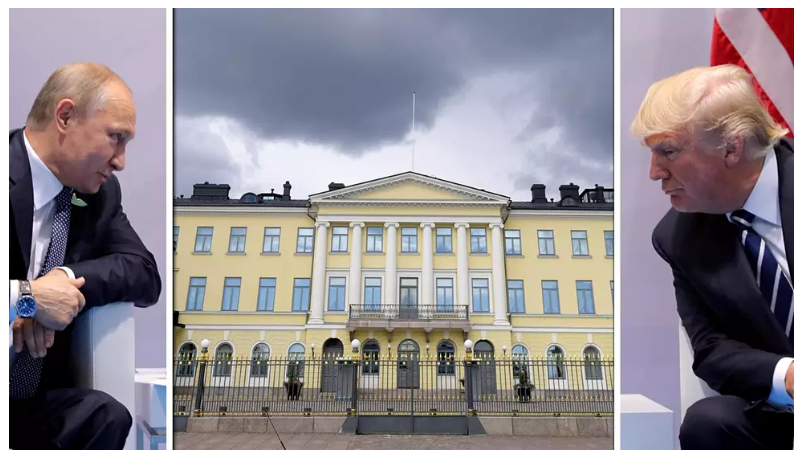 ---
They should meet here every other week then…
Commuters, airline passengers, tourists in Finland to feel pinch of Trump-Putin summit
Commuting in Helsinki or flying out of the capital could mean longer queues and extra security during the Trump-Putin summit. Hotel prices may also spike.
On Thursday, daily Helsingin Sanomat reported that US President Donald Trump is expected to arrive in Helsinki on 15 July, one day before planned bilateral meetings with Russian counterpart Vladimir Putin.
Helsinki City official Leila Oravisto told Yle's Swedish-language service that it is difficult to determine how the high-level meeting will affect traffic in the city on 15-16 July.
She cautioned commuters and motorists in the city to brace for special traffic arrangements.
"If you are going to the airport, you should get on the road in good time," she added, noting that it would probably be best to avoid venturing out into traffic during the summit, especially by car.
Furthermore, Helsinki police said on Wednesday that the department had received notice from four groups of their intention to stage demonstrations during the visits.
On Wednesday, Finland's Foreign Ministry announced that Finlandia Hall would serve as a media centre for international press, of whom some 2,000 representatives are expected to descend on Helsinki for the summit.
Heightened security at airport
In general, air passengers can expect business as usual at Helsinki Airport with little disruption to regular air traffic, according to airport operator Finavia. It added however that passengers should reserve ample time for check-in and boarding.
In addition, airport security will be tighter than usual and there may be special arrangements in place. Furthermore, access to the airport may be restricted during the presidential visits, the authority says.
Tighter border controls
Meanwhile the Finnish Border Guard said that it will be engaging in additional checks for the period that the visiting presidents are in Finland, particularly at Helsinki Airport. They warned that air passengers should count on this process adding to time spent at the airport.
The outfit said that it has already begun closer scrutiny of persons under suspicion who may be entering the country and will also be keeping a closer eye on EU residents. Such checks will rely on intelligence gathered by border and police officials.
The Border Guard said that it may step up monitoring of Finnish borders in the days leading up to the Trump-Putin meeting and will focus attention on key border entry points such as Helsinki Airport and the country's main harbours.
Although EU citizens are not usually subjected to monitoring as they move within the Schengen area, passport checks have in the past been introduced during special events such as the World Athletics Championships in Helsinki in 2005.