---
I'll support the Iraqi hanging judge any day of the week…
Moron politicians in Finland: "Feed a jihadi and you'll make an entrepreneur for life… "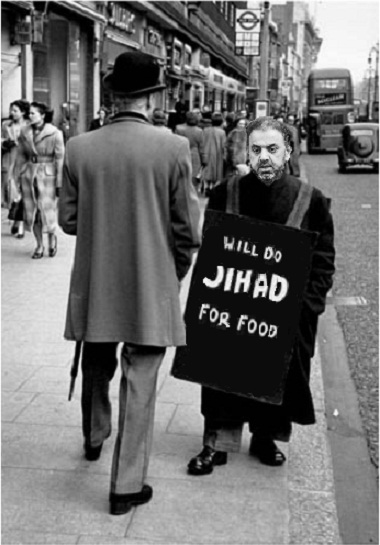 British ISIS traitors HANGED in Iraq where judge says 'we're protecting Britain'
IRAQ is sentencing to death British jihadis who have travelled to the Middle East country to fight for Islamic State (ISIS) – and they are being hanged in a bid to protect Britain, according to a judge.
GETTY
ISIS news: British jihadis are being sentenced to death in Iraq
A unknown number of UK citizens who left the country to join the Islamic terrorists are awaiting trial after they were captured on the battlefield in Iraq. Iraqi trials can last as little as 10 minutes and justice is swift and brutal.
Abdul Sattar Beraqdar, spokesman for the Supreme Judicial Council, said British members of ISIS deserve to die.
He said: "The punishment, as much as it seems strong, will affect the security of your country.
"I am sure there are hundreds of people in Britain at this moment thinking of committing similar crimes.
"That's why we, as Iraqis, if we are tough in sentencing these people, they will think thoroughly before taking any action."
His comments come after Iraq Prime Minister Haider al-Abadi ordered the execution of 13 convicted terrorists in retaliation after ISIS fighters killed eight hostages.
Mr Beraqdar said fighters with UK passports had already been sentenced and it was "possible" they would face the death penalty.
He revealed he has tried hundreds of cases involving ISIS at the central criminal court in Baghdad, where trials can last as little as ten minutes.