Pali 'leadership is against it, no matter what it is, they're against it……..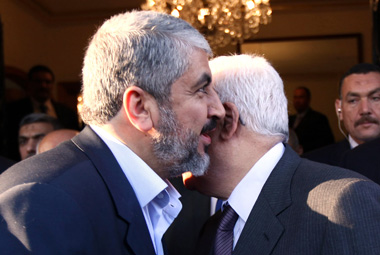 ---
It's as if this song was written exclusively for them…
Palestinians: The Only Acceptable Peace Plan
The Palestinians want nothing to do with President Trump's plan: they know it will never satisfy their demands. The Palestinians are not opposed to the peace plan because of a dispute over a border or a settlement or a checkpoint or the status of Jerusalem. They are against Trump's plan — and any other peace initiative — because the Palestinians have something else in mind.
The two Palestinian parties, the Palestinian Authority and Hamas, may disagree on everything — except the elimination of Israel. The only peace plan acceptable to current Palestinian leaders would be one that facilitated their mission of pursuing jihad against Israel to obliterate it.
If Jared Kushner and Jason Greenblatt wish to learn more about the true ambitions of the Palestinians, they would do well to take in a sermon at a mosque on some Friday or stop into a school in the West Bank and Gaza Strip. Perhaps then they would see for themselves that no peace plan in the world can, at the moment, counter the poison that is injected daily into the hearts and minds of the Palestinians and their children.
The Palestinians have never laid eyes on US President Donald Trump's plan for peace in the Middle East. The Palestinians know nothing about the plan, which still has not been made public.
That fact, however, has not stopped them from categorically rejecting the yet-to-be-announced plan — a stance the Palestinians repeated this week as US Middle East envoys Jared Kushner and Jason Greenblatt visited Israel and a number of Arab countries to discuss the plan.
The Trump plan has not even been finalized and, as such, has not officially been presented to any of the parties to the Israeli-Arab conflict. Kushner and Greenblatt have been working on the plan for several months; their current tour of the region comes in the context of Jordan and Egypt.
It is only the Palestinians who are boycotting the US administration. In the past six months, the Palestinian Authority (PA) leadership has refused to have any dealings with the US administration — except, of course, when it comes to receiving financial aid from the US. Palestinian Authority President Mahmoud Abbas and his senior associates in Ramallah have not only refused to meet with any official from the US administration, they have also been waging a smear campaign of hate and incitement against President Trump and top US administration representatives and officials.