---
Hey genius judge, you think that this is going to sit well with the public do you?
As Raheem Kassam correctly observes: 
No jail time for Muslim man who assaulted police officer with a stick… …but don't go on Facebook live outside a court or you'll get 13 months, k?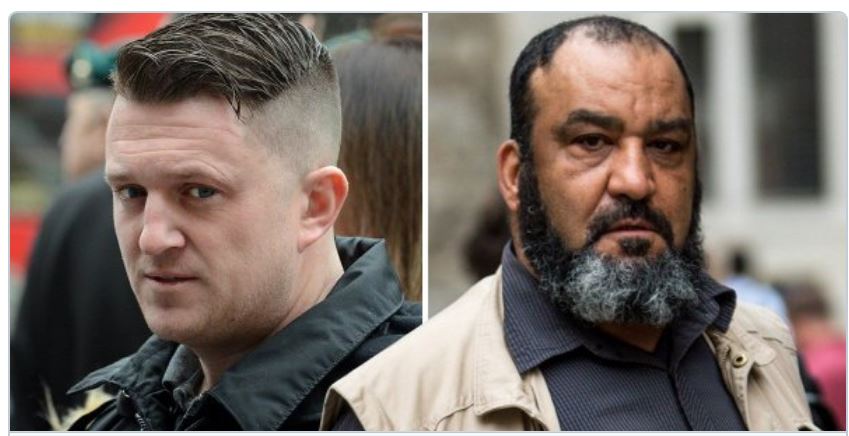 Muslim protester who hit police officer at Tommy Robinson rally spared jail
Kate Buck
Friday 15 Jun 2018 11:01 pm
Omar Mohamad, 62, left Sergeant Guy Rooney with a severely bruised face (Picture: Brais G Rouco/ Central News) A Muslim activist who hit a police officer with his walking stick at a Tommy Robinson rally in Hyde Park has escaped with a suspended sentence.
Omar Mohamad, 62, scuffled with Sergeant Guy Rooney and left him with a severely bruised face at a counter protest in Hyde Park in March 2018.
The officer suffered from post traumatic stress and his injury was so bad his children refused to walk to school with him. Passing a 26-week suspended sentence, District Judge Richard Blake said the rally was held 'to express views that were adverse to the Muslim community in the United Kingdom.'
'We live in a democracy – people should feel free, within limits, to express their opinions,' the judge said.