---
Oh, and their right to monitor themselves is just icing on the cake…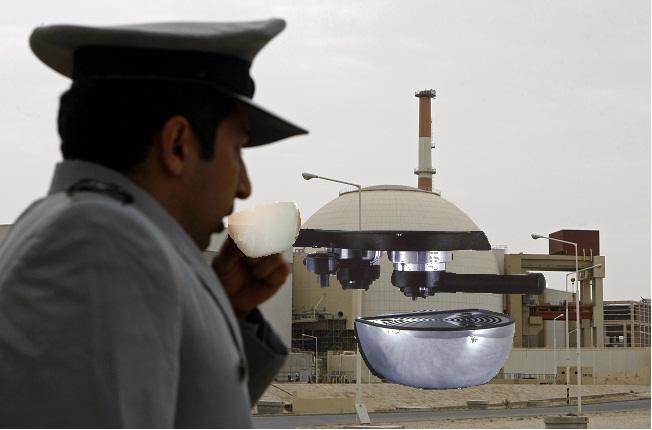 EU Stands with Iran: Says Uranium Enrichment Plan No Breach of Nuclear Deal
Iran's plan to boost uranium enrichment capacity did not breach its commitments under the 2015 nuclear deal brokered by Washington, the European Union (EU) said.
Iran notified the International Atomic Energy Agency on Tuesday that it plans to open a center for producing new centrifuges, the Islamic Republic's nuclear chief Ali Akbar Salehi said, drawing an immediate response from Israel.
The EU is working to save the 2015 agreement with Iran (formally known as the JCPOA) brokered by Barack Obama after the U.S. pulled out. It warned that while the Iranian announcement would not help build confidence in the program, it did not constitute a breach of the deal.
"Following a first assessment, the announced steps per se are not a violation of the JCPOA," Maja Kocijancic, spokeswoman for EU diplomatic chief Federica Mogherini (pictured), told AFP. The agreement is officially called the Joint Comprehensive Plan of Action (JCPOA).
"However, at this particularly critical juncture, they will not contribute to build confidence in the nature of the Iranian nuclear program."