---
So much violence, with so many Islamos running amok…
More than likely it was acts of sabotage or an attack by Islamonazi rebels.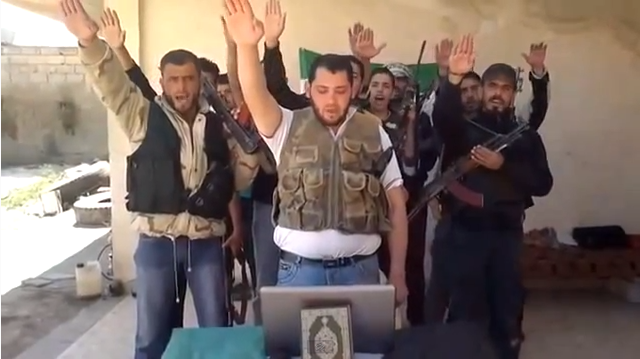 String of Blasts Heard Near Airport in Syria, State Television Reports
According to reports, the explosions went off in fuel and arms depots in Syria's Hama, hit Iranian surface-to-air missiles
Explosions were heard near Hama airport in Syria on Friday, Syrian state media said, without giving details. Sky News in Arabic reported that surface-to-air missiles belonging to Iranian militias were hit.
The Syrian Observatory for Human Rights said the series of explosions were near Hama's military airport and had been heard in Hama city. The blasts killed at least 11 government soldiers and allied fighters, they reported.