---
Where's Finland's "pro-Israel" Soini..?
In lock step (goose step) with Marxist Mogherini. Disgusting. But Finnish government leaders haven't a problem rubbing elbows with Islamonazis in Tehran.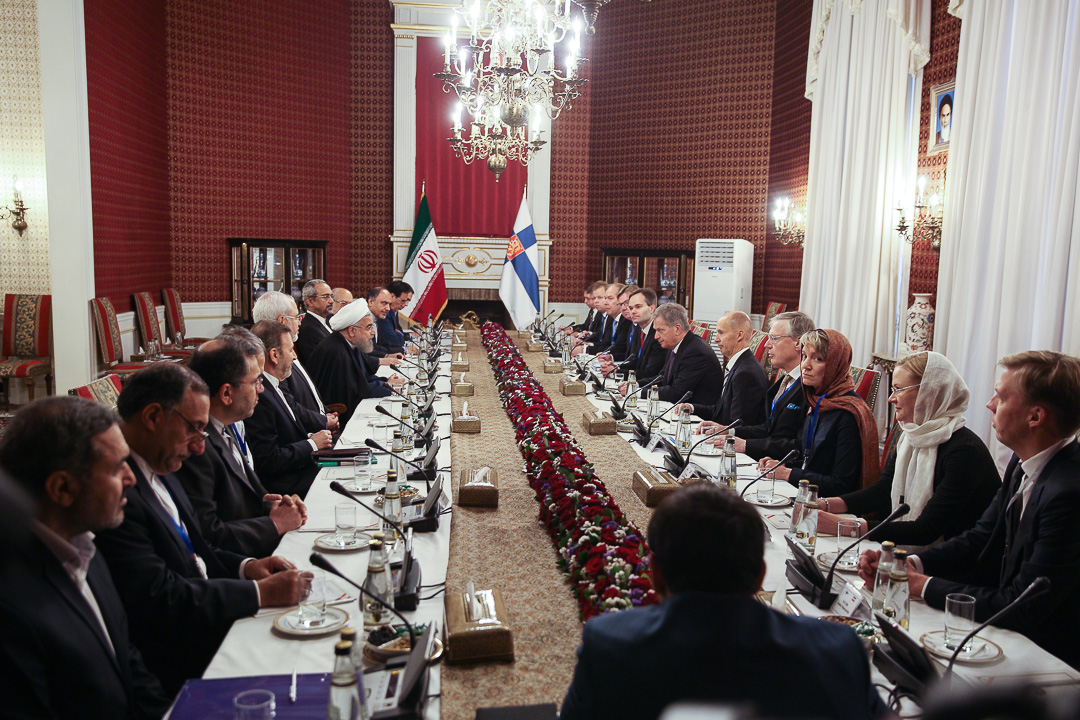 It's going to be interesting and amusing to see Finnish business leaders coughing up their relations with the Islamos in Iran in order to keep their business contacts and agreements with the US alive.
Four European Envoys Break with E.U. to Attend U.S. Embassy Celebration in Jerusalem
Ambassadors from Austria, Czech Republic, Romania, and Hungary have snubbed an official E.U. diktat and chosen to attend a function in honor of Monday's official inauguration of the U.S. Embassy in Jerusalem.
Their decision to attend came after Viktor Orbán's Hungary, supported by the Czech Republic and Romania, blocked a E.U. motion condemning President Donald Trump's decision to move the U.S. embassy in Israel from Tel Aviv to the capital.
The three countries — part of the Visegrad group of conservative, pro-sovereignty countries within the European Union — blocked the joint statement led by Emmanuel Macron's France, which was supposed to "embarrass and isolate" the Trump administration internationally.
Now the ambassadors of four dissenting E.U. nations will join an offical reception Sunday at the Israel Foreign Ministry in honor of the embassy move. This is in spite of the E.U. reiterating its opposition to the decision.