---
To hell with the Marxist Mogherini……
Orban's Hungary Blocks Macron-led EU Motion Condemning Trump's Jerusalem Decision
Viktor Orbán's Hungary, supported by the Czech Republic and Romania, blocked an EU motion condemning President Donald Trump's decision to move the U.S. embassy in Israel to Jerusalem, according to Israeli news anchor Barak Ravid.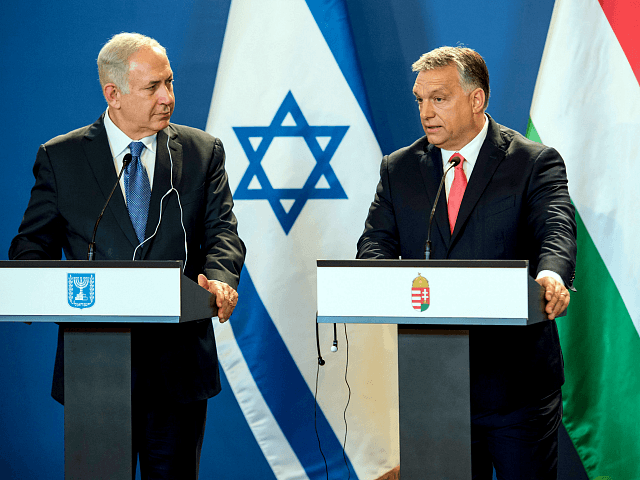 Israeli officials and European diplomats told the Channel 10 News journalist that the three countries — part of the Visegrad group of conservative, pro-sovereignty countries within the European Union — blocked the joint statement led by Emmanuel Macron's France, which was supposed to "embarrass and isolate" the Trump administration internationally.
Rashid said the defeated statement outlined a common European Union position on Israel and Palestine containing the following three points, according to Axios:
Jerusalem should be the capital of both states — Israel and the future state of Palestine.
The final status of Jerusalem should be negotiated and only determined through negotiations between the parties.
The member states of the EU will not follow the U.S. and will not move their embassies to Jerusalem.
Federica Mogherini, the High Representative of the European Union for Foreign Affairs and Security Policy, was said to have been embarrassed by the failure, with diplomats complaining to Rashid that the bloc's leadership was finding it harder to direct member-states.