---
Hilarious clown-shoes asshats..
Sorry, but I've got to laugh, I've been receiving end of these warnings for over a couple of years, but only NOW the Finnish media (Yle) have gotten wind to them? YLE is always last to know. Hilarious!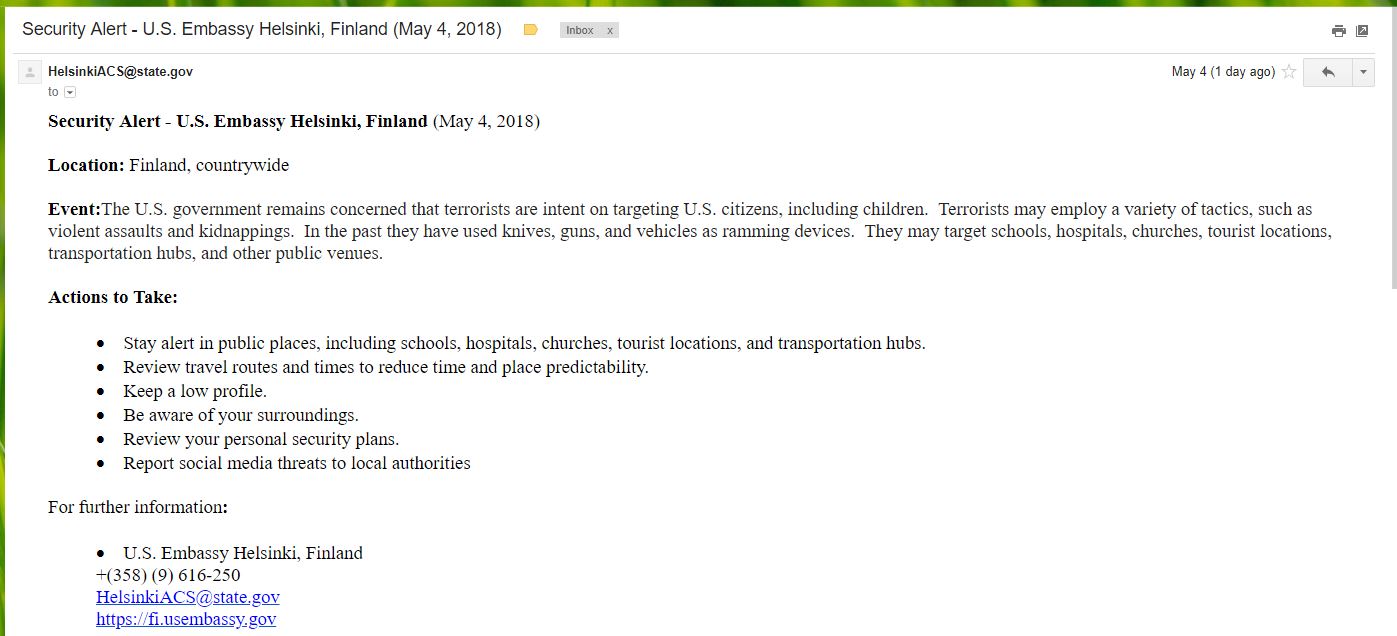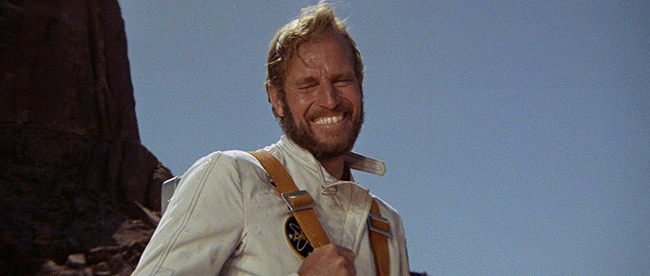 US Embassy issues security alert for US citizens in Finland, Finnish intelligence says no added threat
The US Embassy in Finland issued a security alert for US citizens living in Finland on May 4. The Finnish Security Intelligence Service says it is not aware of anything that could have prompted the warning.
The US Embassy in Helsinki, Finland issued a security alert on May 4 that warns of terrorists "intent on targeting U.S. citizens, including children." A similar security alert was issued on the same day at the US Embassy in Stockholm. A similar alert was posted on Norway's US Embassy website on April 23, with case-specific warnings but no general alert issued recently on the Denmark US Embassy's site.
The Embassy warns US citizens in Finland to "stay alert in public places" and "review travel routes and times to reduce time and place predictability".
The bulletin makes no mention of what information the perceived terrorist threat is based on.
A representative of Finland's Security Intelligence Service (Supo) says the alert is probably just a general warning like the kind that is released by US embassies from time to time.
"Finland's terrorist threat level is still two out of four," Supo's Martin Westerlund told Yle on May 5.
Supo last evaluated Finland's terrorist threat level in the summer of 2017. Westerlund says Supo has no plans to begin a new assessment based on the US Embassy's actions.
He says the alert may have something to do with the summer holiday season beginning and the fact that many US citizens travel to Europe during the break.
"We have no concrete information as to what this security alert pertains to," he says.
US Embassy: "No specific threat"
A representative of the US Embassy in Helsinki said later on May 5 that its alert from May 4 was not founded on a specific threat in Finland.
"It is a regularly issued security reminder which reminds US citizens to exercise caution when they are abroad," the rep told Yle.