---
Shut your pie hole Sauli, after trashing the US and Trump with Paul Auster, cram it where the sun doesn't shine…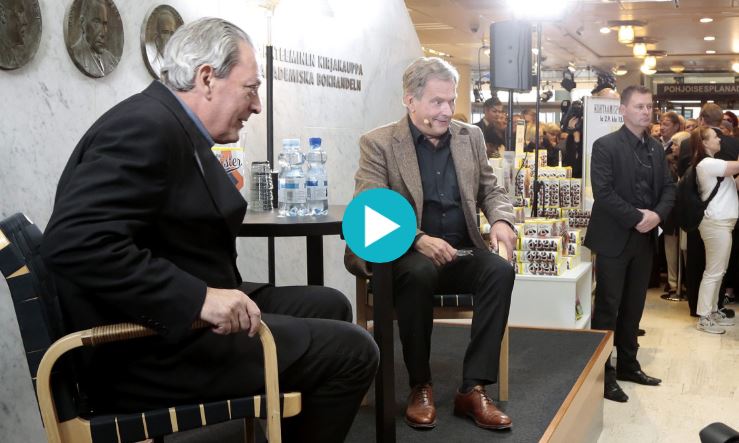 Niinistö's principles are of sewer-like quality..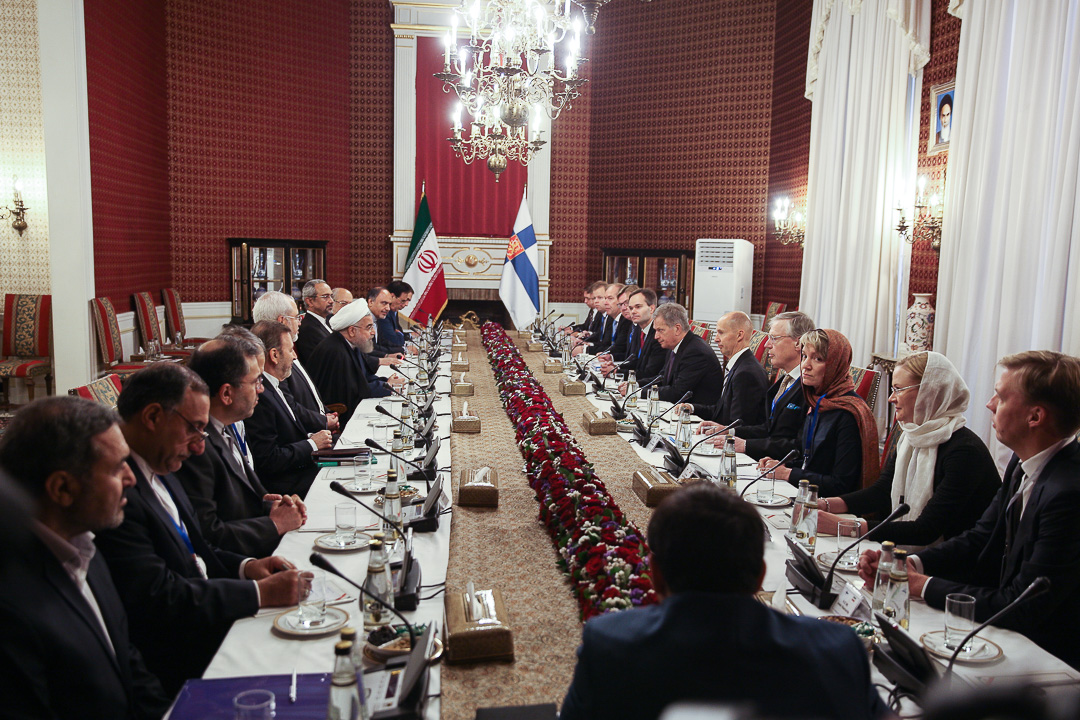 President Niinistö: Donald Trump and Kim Jong-un welcome to Finland for talks promoting peace
Finnish President Sauli Niinistö said he's pleased that Finland has been mentioned as a possible meeting ground for the US and North Korean leaders. 
Finland would "warmly welcome" US President Donald Trump and North Korean leader Kim Jong-Un for talks promoting peace, Finland's President Sauli Niinistö said in a television interview on Saturday.
"It's great that Finland has been mentioned in this context. But it is another matter where the talks will eventually take place. I doubt anyone knows that yet," Niinistö said.
His comment was in response to speculation from news outlets in the United States that Finland might be one of the meeting places under consideration. Trump himself confirmed on Friday that two or three locations are still in the running, but did not mention them by name.
Finland's chances might be better than the rest in that preliminary talks on "building confidence and reducing tensions" on the Korean Peninsula already quietly took place at the Königstedt Manor in Vantaa this March. North Korean, South Korean and US representatives were in attendance at the state venue near Helsinki, along with observers from the United Nations and Europe.
Niinistö said things seem to be looking up in terms of Korean relations, citing Friday's border meeting between South and North Korean leaders. As the first meeting of this kind in decades, he said it was a significant event.
The Finnish President warned however that although things look convivial now, things can change quickly in the fast-moving world of international politics.
"Let's hope this positive trend will continue," he said.