---
The state's indoctrination of Swedish society couldn't be any more clear, the majority want fewer, not and end, let alone a moratorium on refugees coming into the country.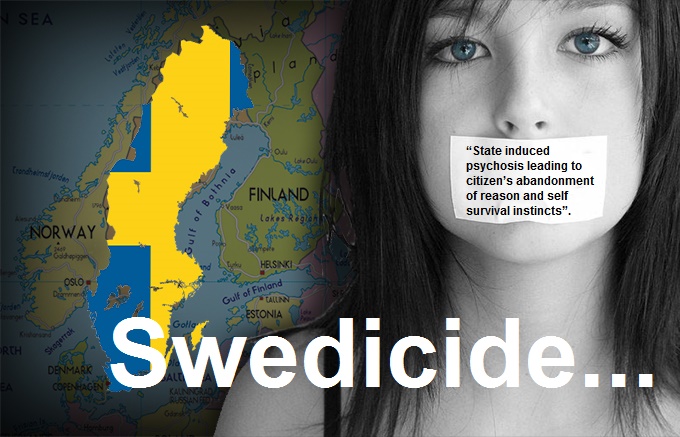 Six out of ten Swedish voters want fewer refugees
Almost two thirds of voters want Sweden to receive fewer refugees than today, according to an opinion poll. But the group who thinks that immigration is essentially good for Sweden is bigger than the one who thinks the opposite.
Six out of ten of those who participated in an opinion poll from Ipsos have responded that Sweden should receive fewer refugees than today, Dagens Nyheter wrote the order. 41 percent responded that they want to receive significantly fewer refugees, and 19 percent responded that they want to receive fewer refugees. Only 12 percent responded that they want Sweden to receive more refugees.
When the same survey was conducted in February 2015, before the major refugee stream to Sweden in the fall of the same year, 36 percent of voters responded that they wanted a reduced refugee reception, compared to 26 percent who responded that they wanted an extended reception.
"This is a dramatic change, not least because it has been so fast," says Marie Demker , professor of political science at the University of Gothenburg, to DN.
In this year's survey, the impact of immigration on Sweden has also changed slightly. The group who believes that immigration is generally good for Sweden has fallen from 63 to 44 percent, while the group who believes immigration is generally poor for Sweden has increased from 13 to 31 percent.
The survey was conducted on 9-19 February through digital interviews with 1,030 voters retrieved from a randomly recruited web panel.