---
The more these ignoramuses act, the more they pave the way for Islamization to be a reality in our lifetime…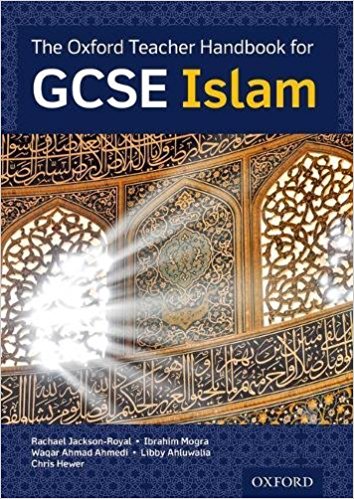 UK: "Teacher Handbook" Supporting Extremism?
Britain's educational authorities also failed to note the underlying message of the Teacher Handbook: that jihadist violence is justified when committed by those who believe themselves to be victims. This is a crucial point: it accepts at face value what might only be many Muslims' perception of "victimhood."
Despite the Teacher Handbook's questionable attempts to align Islam with secular, Western principles such as human rights, fundamental British values are undermined by the very content of theTeacher Handbook.
No amount of Western appeasement can counter jihad, which is, as openly admitted, a global expansionist project.
Many religious texts have violent verses, but in Islam people still liveby them.
Sweeping reforms in Britain's education system are having an unintended dangerous consequence: the infiltration of extremist Muslim influence on the teaching of Religious Studies.
This influence is visible in The Oxford Teacher Handbook for GCSE Islam, authored by a small team of educational specialists and Muslim community leaders. The purpose of the manual is to guide British teachers lacking in-depth knowledge of Islam to help their students pass the Religious Studies General Certificate of Secondary Education (GCSE), the UK's public examination for pupils at the end of Grade 11. This academic study of religions is an optional but relatively popular subject in British high schools — 322,910 students took the examination in 2017, out of a total GCSE cohort in all subjects of 3,694,771.
The understanding of Islam — absorbed by a significant proportion of each year's 300,000+ Religious Studies students (whose school chooses to take the Islam module) — is sufficient to create a national climate of opinion, given that the GCSE is a near-essential first stepping-stone to higher education and influential professions in British public life. It is therefore alarming that a portion of such influence has been granted to the Islamic scholar and activist, Shaykh Ibrahim Mogra, a co-author of the Teacher Handbook, who oversaw his fellow authors' contributions.