---
The stupidity in this is beyond belief…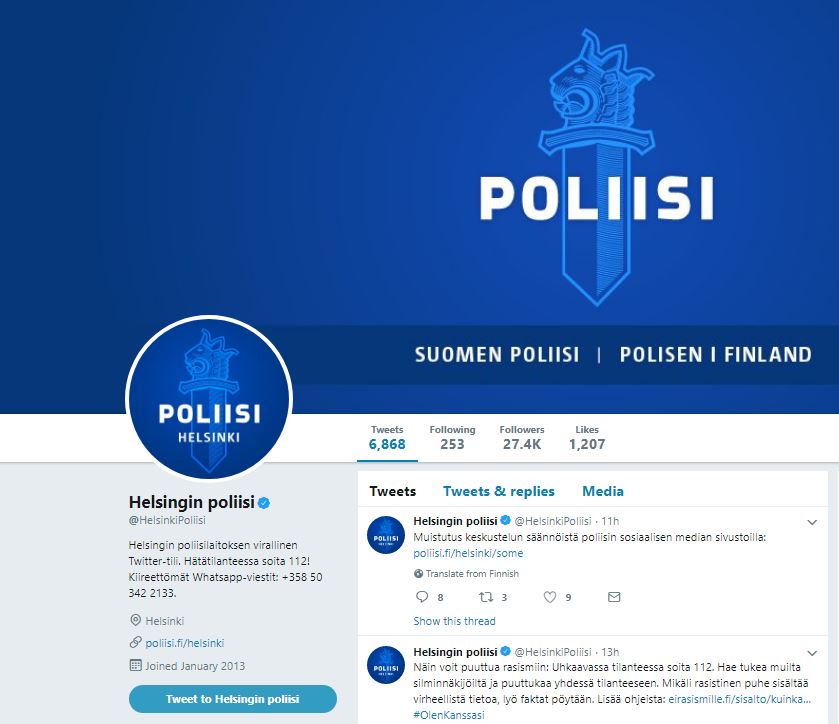 How do you clog up emergency lines (in Finland it's 112)? Advise people who feel someone gave them a bad stare to call in their complaints. Somebody is going to die because they couldn't get through their call for help because someone talked badly to somebody else and they're calling it in. Then there is the tacit acknowledgment of their (the very politicized police) belief that even a factual statement could be considered as an act of racism.
Translation:
Here's how to tackle racism: In a threatening situation call 112. Seek support from other eyewitnesses and intervene in the situation together. If racist speech contains inaccurate information, put facts on the table. More on Help: //www.eirasismille.fi/sisalto/kuinka-toimia-rasistisessa-tilanteessa … #OlenKanssasi
They're taking their talking points from the Finnish Red Cross.