---
Jew hater etched deep beneath his skin…
Dr.Gerstenfeld's article on antisemitism in Labour before Corbyn was first published on INN and republished here with the author's consent…
ANTISEMITISM IN LABOUR BEFORE JEREMY CORBYN
Manfred Gerstenfeld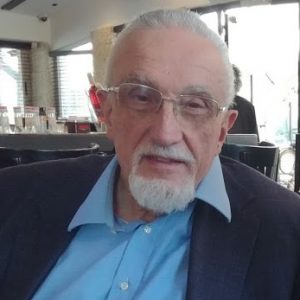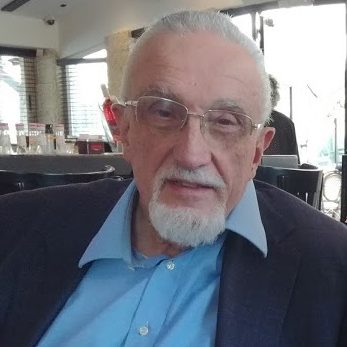 It is a misleading impression that the many antisemitic statements of elected or appointed Labour representatives started after Jeremy Corbyn became the party's leader in September 2015. Even superficial investigations show that various extreme slurs against Jews and Israel were made already years before. The same was the case under Corbyn's Jewish predecessor Ed Miliband. He led Labour from 2010 to 2015.
This false idea can easily be understood when looking at Corbyn's past. In 2009 he had invited representatives of the Muslim terrorist organizations Hamas and Hezbollah to the House of Commons and called them "my friends." Corbyn had regularly participated in gatherings of a charity led by Holocaust denier Paul Eisen and also given money to it.1
Yet, if one analyzes Corbyn's statements on Israel and the Jews, none meet the terms of International Holocaust Remembrance Association's definition of antisemitism. This definition has been accepted by the British government for domestic use. One might however consider Corbyn a legitimizer of antisemitism.2
When investigating antisemitism in Labour in this century, the first inciter who comes to mind is Ken Livingstone. Already in 2006, sociologist David Hirsch wrote in the Guardian that Livingstone, then Labour mayor of London, "has made a political judgment that it is good for his public image and electoral prospects if he employs low level racist abuse against Jews every now and then."3
In 2004, as mayor, Livingstone received the leading Egyptian born Sunni scholar, Yusuf al-Qaradawi as an honored guest. He called him a "progressive figure."4 This Muslim cleric supports Palestinian suicide bombers. He considers their activities 'martyrdom operations." Al-Qaradawi also sees no problem in killing homosexuals. He allows wife-beating provided it is light. When Corbyn became Labour's leader, he appointed Livingstone to co-chair the party's defense review.5 Due to antisemitic remarks since that time, Livingstone has been suspended but not expelled from the party.
In August 2014, Shabana Mahmood, a Birmingham Labour MP, called for a boycott of Israeli goods. She lay in the street before a Sainsbury store in Birmingham jointly with other pro-Palestinian campaigners.6 The store was forced to close for a short time. In a parliamentary debate, MP Yasmin Qureshi said that the Israeli government "was complacent and happy to allow Palestinians to be treated like Jews who suffered genocide." She later apologized.7
Before she was elected as a Labour MP for a Bradford constituency, Naz Shah argued in 2014 that Israel should be relocated to the United States. This only came to light in 2016. Naz Shah subsequently apologized and made an effort to engage with the Jewish community.8
During August 2015, the former Mayor of Blackburn, Salim Mulla, who afterwards became a Labour municipal councillor was suspended by the party because he had said that Zionist Jews were "a disgrace to humanity." He also claimed that Israel is behind ISIS.9 The Labour Peer, Lord Ahmed, who was sentenced for dangerous driving and involved in a fatal car crash blamed Jews for his conviction.10 Afzal Khan, a former mayor of Manchester and now an MP posted a link to a blog post in Twitter in August 2014, writing, "The Israeli government is acting like Nazis in Gaza." He did not face any disciplinary action.11
A few months after Corbyn came to power, Labour antisemitism became a hot issue in the media. A number of members who had made antisemitic remarks in earlier years were suspended. One of these was Aysegul Gurbuz, municipal councillor in Luton.12 In 2016, the Daily Mail wrote that she had been suspended on the basis of social media posts between 2011 and 2014. The paper said that she is alleged to have called Adolf Hitler "the greatest man in history." She also said that she hoped Iran would use a nuclear weapon "to wipe Israel off the map." Gurbuz claimed that her sister had posted these tweets.13 The above list is far from complete.
Several others who were not in the limelight under Miliband are now sometimes being scrutinized for past antisemitism. One of these is Michelle Harris. She was removed in January 2018 by the local party branch from the short list of potential Labour candidates to represent the Hastings and Rye constituency in the House of Commons. In 2014, Harris posted on social media that Holocaust victims who died with dignity must be turning in their graves over how Gaza is a ghetto being shelled. She also posted on Facebook that Israeli snipers deliberately shot a pregnant Palestinian woman during the recent Gaza 'genocide.'14
In such a list of inciters, Jews are never lacking. The since deceased MP, Gerald Kaufman said in 2015 in the House of Commons: "The Israelis are murderers in Gaza. They have murdered thousands of people in Gaza. They have achieved nothing by doing so, except to make the lives of the people of Gaza total hell."15
Yet there were some people who realized that under Miliband's leadership Labour had become a problematic party for Jews. The leading English Jewish actress, Maureen Lipman stated in 2014 that she would no longer support Labour. She said that she had voted for the party for five decades but gave as reason for no longer supporting it that Miliband had voted to urge the British government to recognize Palestine in a House of Commons ballot.16
Lipman explained her position: "Just when you thought it couldn't get any worse. Just when the antisemitism in France, Denmark, Norway, Hungary is mounting savagely, just when our cemeteries and synagogues and shops are once again under threat. Just when the virulence against a country defending itself, against 4,000 rockets and 32 tunnels inside its borders, as it has every right to do under the Geneva Convention, had been swept aside by the real pestilence of IS, in steps Mr. Miliband to demand that the government recognize the state of Palestine alongside the state of Israel."17
Miliband had decried the rise of antisemitism in Great Britain and called for a zero-tolerance approach to antisemitism. In this context, he quoted the experiences of the Jewish Labour MP's, Louise Ellman and Luciana Berger who were targeted by antisemitic tweets.18 It would have been appropriate if Miliband had ordered a detailed investigation of antisemitism in the Labour party. Instead he chose to condemn Israel.
Footnotes: