---
Quack quack…
Atte and Leila Kaleva were kidnapped, and taken as hostage on 21 December in 2012 for about six months in Yemen's capital of Sanana, were released in May 2013. Kaleva's new book is out today, Jihad and Terror (Jihad ja terrori (Otava)).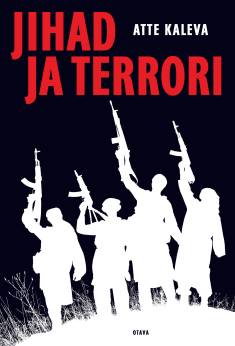 He also says in a MTV3 morning show interview (in Finnish) on Finnish TV that: "Muslim demographics are rising here, the more Muslims you have, greater the risk for jihad attacks as a result of immigration."
-Jihadism as a phenomenon will not leave our society for years. We have a radicalized generation and a huge amount of radicalizing material on the web.
Jihadist researcher Atte Kaleva on Turku attack: If something sounds like a duck, walks like a duck and looks like a duck, it's probably a duck
Atte Kaleva, who has a doctoral dissertation, wrote a book about the Jihadist terrorism. He sees reverse racism as unhealthy for society as real racism.
The threat of jihadist terrorism will grow in Finland in the next few years. Preparing for the future requires a critical, meaningful discussion.
Bending to political correctness must end, as well as labeling people. Muslim communities have to be involved in, and even oblige, to eliminate jihadism.
This is the opinion of Atte Kaleva , in a jihadist doctoral dissertation , whose Jihad and Terror book will be published on Thursday.
"Reverse racism is so unbearable and unhealthy to society as is actual racism, Kaleva says to Lännen Media.
Islam as a belief system is very intolerant, militant, and partly violent. Islamic problems must be open to public debate and must be able to criticize Islam with the arguments of the case.
According to Kaleva, also jihadist terrorism is part of Islam. There is justification for jihadist violence from the Koran.
-We have to take this in our society seriously, but not all the Muslims are being terrorized.
– Just as jihadists regard the Westerners as untrustworthy, too, a large number of Muslims see the jihadists as untrustworthy and in their beliefs disfigured.