---
Vienna once again under siege…
H/T to my buddy Elisabeth Sabaditsch-Wolff who tells me that:
The huge scandal is that Austrian state television has been ignoring the attacks only last night did they finally report them. A police officer was attacked by an Afghan in front of parliament yesterday morning, the doctor (a dentist) is still in a coma, he might have suffered brain damage.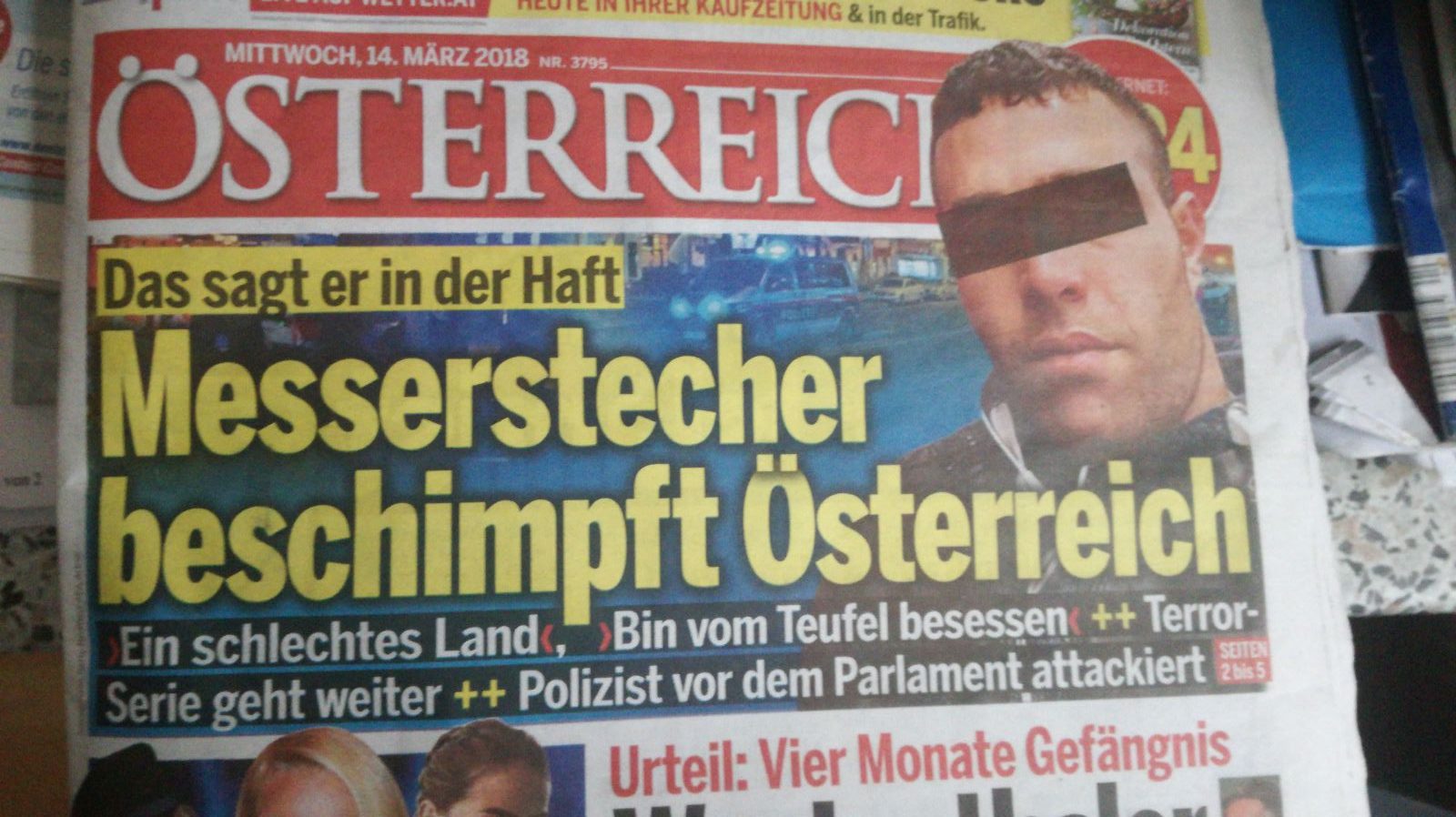 Ten knife attacks in a week
First a bloody attack on doctor family in Vienna-Leopoldstadt. Now an attack on soldiers.
Last Wednesday, 23-year-old Jafar S. stabbed a doctor family on Praterstrasse in Vienna. The daughter, mother and father were seriously injured, and are still in the hospital. He seriously injured an Afghan compatriot while escaping from the police near the Praterstern.
Rescue at the last second. Since Sunday afternoon, Jafar S. has been in custody – yesterday he committed a suicide attempt there. At the last second, however, he was rescued by the guards.
Series of knife attacks in the past week
His attack on the family in the Praterstrasse was the bloodiest act in a series of knife attacks in the past week – from Tyrol to Vienna people have been stabbed with a knife. There were heavy attacks in Tyrol, Styria, Burgenland and Salzburg.
Statistics. The whole drama shows in the statistics. Since 2009, the number of violent crimes involving stabbing weapons has almost quadrupled. It rose from 214 to 743. Tendency: rising. In Vienna alone, in the past seven days, knife attackers struck five times and injured people.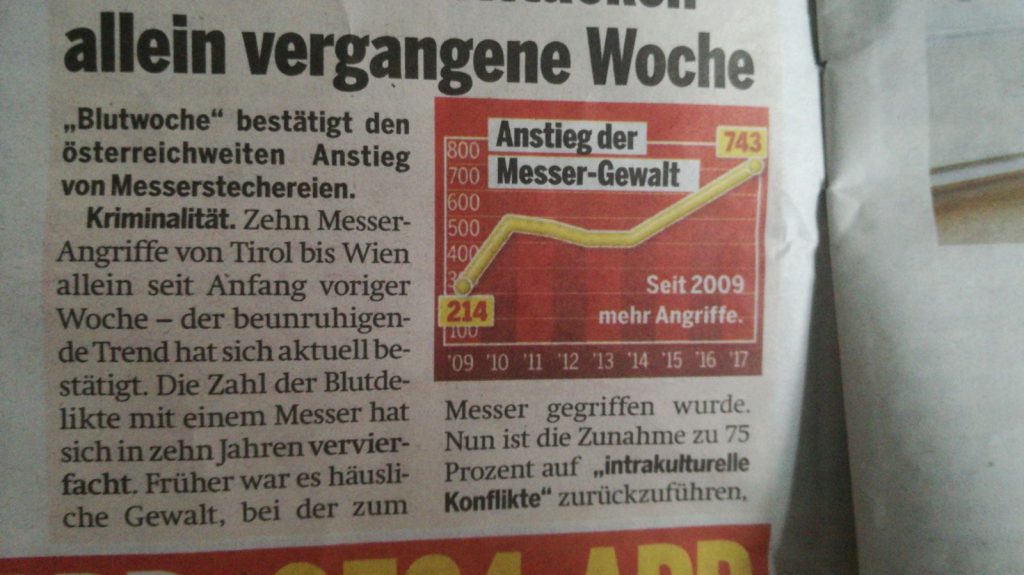 Intra-cultural conflicts. Previously, knives were used in domestic violence. Now, the 75 percent increase is due to "intracultural conflicts," the Federal Criminal Police Office told ÖSTERREICH. According to police, since 2016 there have been 50 Afghans, 16 North Africans, 14 Chechens, 7 Iraqis, Iranians and Turks, 5 Syrians and 4 Somalis involved in stabbing.