---
Take the entire tyrannical entity down once and for all…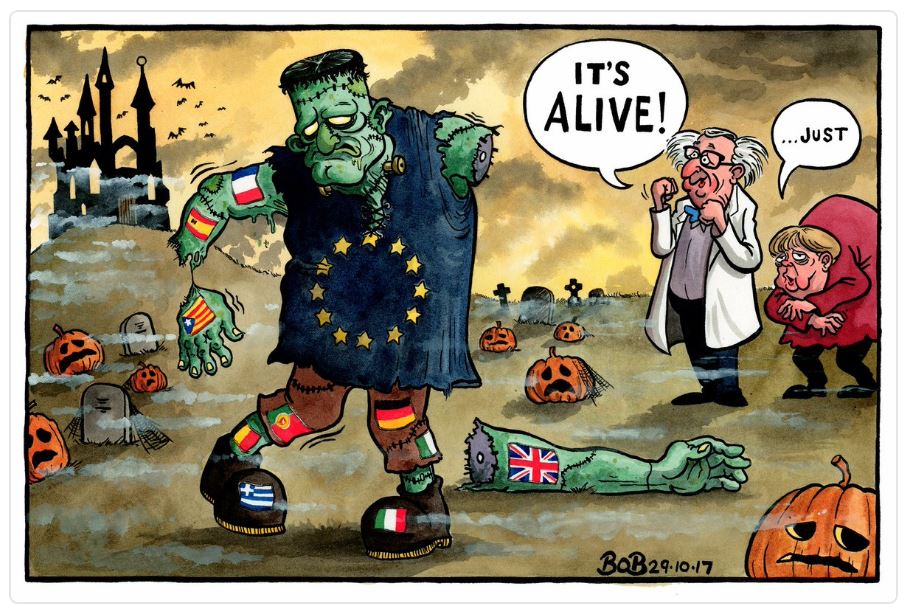 EU REVOLT: Polish PM reveals the TWELVE nations ready to TOPPLE Macron and Merkel's agenda
POLAND'S Prime Minister has revealed the 12 countries that are ready to mount a revolt against the establishment EU agenda set by Emmanuel Macron and Angela Merkel, in what could be a fundamental power shift in Brussels.
Poland's Prime Minister Mateusz Morawiecki dropped an EU bombshell during an interview this week, as he suggested that 12 countries could form an alliance to defeat the Franco-German pursuit of a more integrated and centralised Europe.
Speaking at the German Marshall Fund Brussels Forum this week,  Mr Morawiecki said that Mrs Merkel had lost her dominance in Europe since her dismal domestic election.
The revelation came in response to a question on whether the agenda in Brussels will change, given the surge in eurosceptic political parties.