---
So now those who call out the Left's manipulation of school children for their political means and ends, are guilty of abusing school children…
It's quite obvious in what's going on with the rush to blame the NRA for this latest school shooting, as well as all others that have happened in the past. The Left is trying to gin up support to take the NRA down by using school aged children as their shields. It's clever, but it's also highly dishonest and manipulative, the key ingredients of the radical Left.
That CPAC has joined in on the gig by censoring Geller's AFDI event speaks legions on just how feckless they've become as a conservative political movement.
Geller: CPAC Joins the Leftist Social Media Giants in Censoring Conservatives
With less than a week to go before the event, the Conservative Political Action Conference (CPAC) finally agreed to give my organization, the American Freedom Defense Initiative (AFDI), a room for a panel discussion on how social media is censoring conservatives.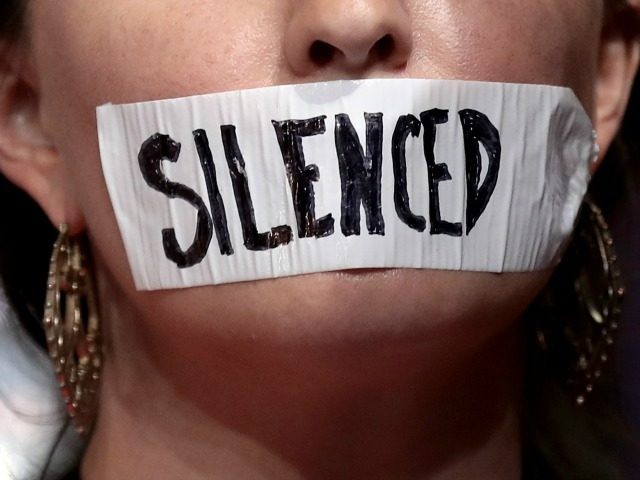 This was the culmination of a process that began last September, when I first contacted Matt Schlapp of the American Conservative Union (ACU), CPAC's sponsoring organization, and asked to become a CPAC sponsor so that I could host an event. I was willing to pay the full price for this sponsorship. CPAC did not allow that, but months later they did finally give me a room – and then put numerous obstacles in my way, finally pulling the plug altogether.
The deal they ultimately offered me came with a number of strings attached. One of their ACU sponsors, the American Principles Project (APP), had a room it was not using and would let us use it. But even then, this would not have been an event sponsored by AFDI. CPAC would not allow that. Instead, they said that my event had to be sponsored by the APP, a group I had never heard of before.
My unfamiliarity with the APP was of no import. The issue of social media censorship was paramount — the most critical issue facing conservatives today. So it was great news. We moved forward.
In nailing down the final details with CPAC, I put up with a great deal. CPAC officials put up one roadblock after another. They gave us a room, but after we announced where the event would be, they told us that room was not available. They moved us from a room for 150 people to a room for 70.
CPAC then told us that the featured speakers at my event would have to buy tickets to get in – and tickets were not cheap, running upwards of $300. Then late Tuesday night, I received a call from Terry Schilling, the ACU board member who runs the APP, demanding that I remove one of the speakers from the panel. I refused.
A panel on free speech is not going to drop a speaker for saying something that offended the left.