---
Not really serious about securing the society she was sworn to uphold and protect now is she..?
Despite Merkel's Promises, Deportations of Failed Migrants Fell in 2017
Despite talking tough on illegal immigration in the run-up to 2017's Federal elections, deportations of failed, terrorist, and criminal migrants fell last year, compared to 2016 levels.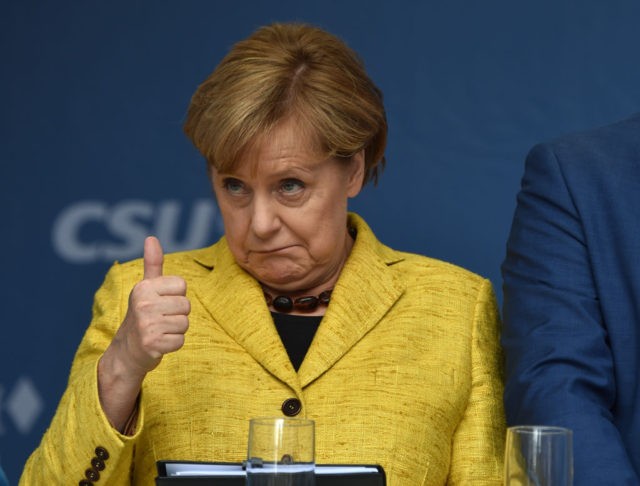 The revelation that total deportations from Germany fell 1,400 to 23,966 in 2017 comes among surging electoral results for the anti-mass migration Alternative for Germany (AfD), but widespread resistance to border control among the nation's establishment.
Among those deported were 60 radicals, suspected by the German security services of being active in terrorism, reports Deutsche Welle.
This fall comes in spite of Angela Merkel — whose continued position as chancellor remains under question after her party's historic-low performance in the 2017 elections and the subsequent failure of coalition talks –contradicting her historic open arms approach to mass migration before the election to talk up deportations.